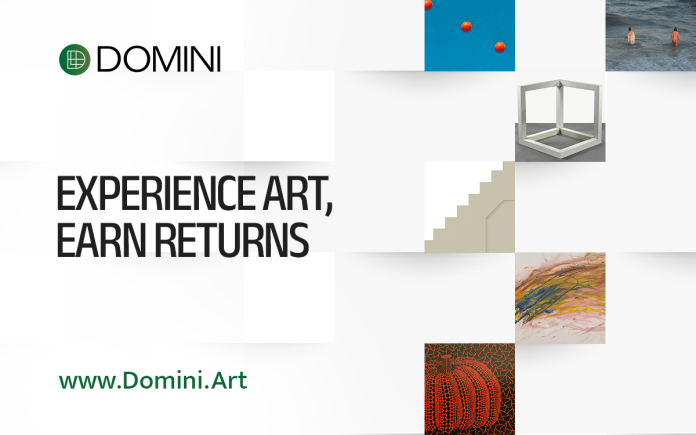 Avalanche ($AVAX) has been going through a rough patch in this month, and similarly, Stellar ($XLM) has been down considerably since around the start of August Meanwhile, Domini ($DOMI) has entered the scene in the context of these top altcoins falling.
So what is Domini ($DOMI), and what does it do? Moreover, can it truly outpace popular tokens, such as $AVAX and $XLM? Let's talk about it.
Domini ($DOMI): Expected to Surge by Over 3x by the End of Its Presale
Domini ($DOMI) is a project bridging the gap between the traditional art market and the world of NFTs.
Using cutting-edge solutions, Domini brings blue-chip art to the masses and lowers the barrier of entry. It accomplishes this by using tokenized fractions of artworks. Each piece of art is first bought from the vendor and then has its ownership digitized on the blockchain. This ownership is then sold to interested buyers in the form of NFTs. 
Investors can browse the NFTs to buy from the Domini ($DOMI) marketplace, a sort of virtual gallery for investors. To use the marketplace, you buy $DOMI, the native token for Domini. Buying these tokens gives you exclusive access to promotional discounts and personalized recommendations on the best NFTs to buy.
The art market needs to evolve past the walled garden it has historically been. It needs to become a more accessible tool for general investors. Domini ($DOMI) is paving the way forward in the art market's revolution.
Given its real-life utility, Domini can gain a lot of traction as its presale continues. And during the presale alone, $DOMI is expected to grow in value from $.0035 to $0.0154, a 340% gain.
Meanwhile, Avalanche ($AVAX), one of the biggest altcoins to watch, has suffered considerable losses.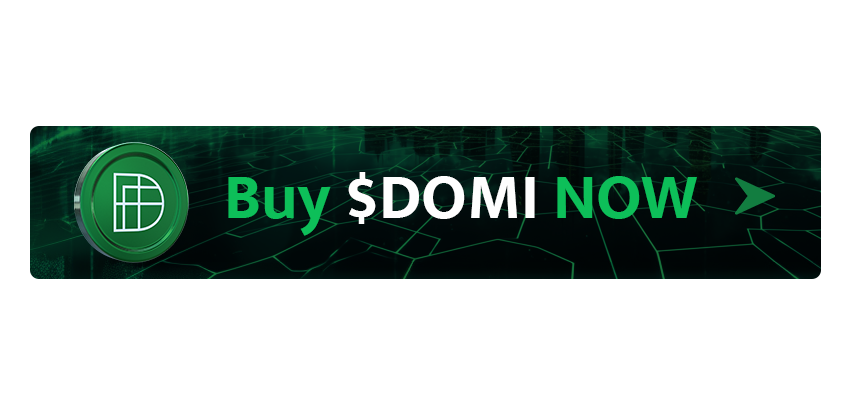 Avalanche ($AVAX): Down Significantly Since its Mid-July Surge
Compared to July 16, Avalanche ($AVAX) is down by around 27%. This continuing negative price movement may be the result of a massive price correction after the XRP vs. SEC ruling on July 14 that caused a bull rally.
Since then, there was some positive development for Avalanche ($AVAX). On August 8, Circle announced the launch of its programmable wallets on some major blockchains, including Avalanche ($AVAX). Since Circle manages one of the biggest stablecoins in the crypto space and is related to Coinbase, these wallets could enhance Avalanche's ($AVAX) position. 
However, despite this development, Avalanche ($AVAX) fell by around £14.10 to $10.35 aindication that the pressure from the ongoing price correction is still in effect.
Therefore, Avalanche ($AVAX) may not bounce back too soon. Let's see if that is also the case for Stellar ($XLM).
Stellar ($XLM): Dropped Following a Surge Around the End of July
Around July 27, there were reports of growth in the assets under management or AUMs of projects based on Stellar ($XLM). This reflected that Stellar's ($XLM) presence grew with new investment inflow into the network.
According to the report, the AUMs for the Stellar ($XLM) network grew by around 63% in the month of July. Around the time the reports were published, Stellar ($XLM) grew in value by around 13% from $0.15 to $0.17. It is worth noting that many of these gains by Stellar ($XLM) were ignited by the landmark XRP court ruling on July 14.
But despite these gains, during the month that ended on August 16, the price for Stellar ($XLM) was stable at $0.13. As for the gains made on July 27 and 28, Stellar's ($XLM) price fell back from $0.17 to $0.13, a price correction of around 23%. Therefore, unlike Domini ($DOMI), Stellar ($XLM) does not look poised for any major surges at the moment.
For Info about $DOMI, visit the Domini presale or Join the Community
Disclosure: This is a sponsored press release. Please do your research before buying any cryptocurrency or investing in any projects. Read the full disclosure here.