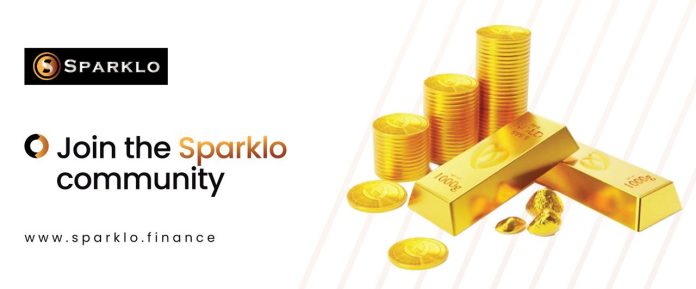 EOS Network made a lucrative partnership with DWF Labs that saw the latter become one of the largest investors in web3 in recent times. It shows their confidence in the EOS EVM as they seek to solve the scalability issues Ethereum (ETH) developers face.
Interestingly, it is hard to tell whether EOS investors are that confident as the token still faces a bearish trend. Meanwhile, more investors are looking into the much-awaited presale of Sparklo, a token that's promising to be the next blue-chip crypto.
EOS Foundation Launches the EOS EVM
The EOS token had a positive performance when it launched its much-publicized EOS EVM mainnet that runs on solidity (Ethereum (ETH) programming language). The new EVM seeks to address Ethereum developers' challenges, such as mass-scale deployment issues.
It seeks to combine the fast speeds of the EOS Network with the Ethereum (ETH) community resources. According to a tweet by Yves La Rose, founder, and CEO of the EOS Network, the EOS EVM is 3x faster than Solana and 25x faster than Avax.
The strategic partnership between the DWF Labs and EOS Foundation also meant that DWF Labs would invest $60 million—$45 million to buy EOS tokens and $15 million to support EOS projects and businesses.
This activity was expected to create a buzz in the EOS community. Surprisingly, the ripple effect was only felt on April 13, a day prior to the much-publicized EOS EVM launch, with the EOS price going up by 4.22%.
However, since then, the price has been dropping. At the time of reporting, EOS price is still tanking, falling by 13% in the past 7 days to $1.05, 95.42% lower than $22.89, EOS's all-time high price.
Sparklo (SPRK) Offering a Chance to Own Precious Metals in Blockchain
Meanwhile, more eyes are on the new token, Sparklo, a cryptocurrency protocol that offers investors a chance to invest in valuable metals: silver, gold, and platinum.
For long, investing in these kinds of metals has been a preserve for a few due to how costly they can be. However, Sparklo is designed to provide fractional ownership to lower the entry barrier in owning and trading the metals.
The silver, gold, and metal are tokenized on the blockchain to Sparklo tokens. Investors will then own fractional shares of these metals by buying the Sparklo tokens, and with more affordable capital, be able to participate in the metals market.
Additionally, through blockchain technology, investors will be expected to enjoy higher returns in the market because it eliminates intermediaries and transaction costs such as fees and commissions.
Currently, Sparklo is giving investors an extremely good price point of only $0.015 in its presale. Often, investors have made significant gains by getting into a project early. The potential for growth for Sparklo means this could be a worthy opportunity to invest in a future blue-chip crypto.
Sparklo has already passed its audit with Interfi Network, and the team is processing a KYC application and waiting to post the results later this month.
Buy Presale: https://invest.sparklo.finance
Website: https://sparklo.finance
Twitter: https://twitter.com/sparklo_finance
Telegram: https://t.me/sparklofinance
White Paper: https://sparklo.gitbook.io/sparklo-documents/
Disclosure: This is a sponsored press release. Please do your research before buying any cryptocurrency or investing in any projects. Read the full disclosure here.