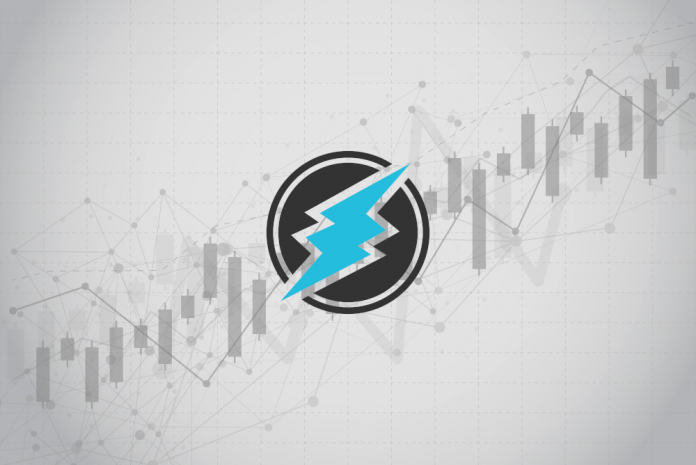 Weekends have often been a very interesting time for trading cryptocurrencies, tokens, and digital assets. Although the momentum has turned another bearish turn, it seems unlikely any real damage will be done in quick succession. The Electroneum price, on the other hand, is still trying to break free from the pack. A promising development for this currency, although the road ahead is still very long.
Electroneum Price Begins to Break Free
It is pertinent for altcoins, tokens, and assets to not remain solely reliant on Bitcoin's momentum. Any self-respecting currency is, in theory, capable of breaking free from the world's leading cryptocurrency at any given time. So far, very few of them have even tried to do so. Electroneum is the latest entry to join this list, although its weak trading volume may pose some problems in this regard.
To put this in perspective, the Electroneum price has seen a healthy 1.5% increase in both USD and BTC value today. That in itself is pretty interesting, considering how Bitcoin is dipping in the red once again. Because of this minor gain, the value per ETN has risen to $0.007113, or 179 Satoshi. Both levels are pretty solid, at this time. Whether or not $288,400 worth of trading volume can keep things going, remains to be determined.
There are some pretty interesting developments which are worth looking into. First of all, the Quorra Show will feature Electroneum's new product launch and the community reactions next Monday. That is something a lot of ETN users are looking forward to, as any cryptocurrency ecosystem needs to keep growing and evolving as time progresses.
Monday on The Quorra Show, we'll have our #Electroneum #MWC2019 New Product Launch reactions and we have a message that you ALL need to hear. #TheWorldisOurs#ETN #Cryptocurrency #Crypto #bitcoin #BitcoinTwitter #BitcoinCash #SamsungGalaxyS10 #SamsungEvent #Android #ApplePay

— Quorra Market (@QuorraMarket) February 23, 2019
Secondly, it would appear Chris Gorman has joined the GSMA Intelligence Advisory Board. This will be crucial for the crypto project, as its strong focus on mobile can potentially shape a new future on a global scale. Having a representative on this Advisory Board can lead to some intriguing developments over the next few months and years.  A very interesting development for ETN, although it may not necessarily impact the price directly.
I am very proud to announce I have joined the #GSMA Intelligence Advisory Board. @GSMAi guides the future of the whole mobile industry. it is an honour for #electroneum to be part of that. 2019 update of the #mobile economy report #MWC19 release Monday..What else from #ETN ??? pic.twitter.com/7pxXly8XSw

— Chris Gorman OBE Electroneum (@CeeGeeOBE) February 22, 2019
For those who are actively looking at the ETN/BTC price chart, it becomes evident today and tomorrow will be rather crucial. With ETN breaking the trend while Bitcoin is in a slump, there is something to look forward to. However, as long as the demand doesn't outweigh the supply, any potential progress will require a lot of effort.
#ETNBTC Kucoin Daily Chart
When looking at this chart always know where $BTC is. It is a sometimes stormy relationship. For #ETN to break the TREND, breaking out of the Resistance, the DEMAND for #Electroneum must exceed the SUPPLY. Immediate Resistance the 7 EMA. pic.twitter.com/5Jz5Q1Az6L

— Rágnár Ván Töndérsön (@Slipcatch) February 23, 2019
All of the signs seem to indicate the Electroneum momentum is still going strong. With all of this news and the potential video with reactions to look forward to on Monday, further positive momentum may continue to build. How this will affect the ETN value in the process. Bucking the overall bearish trend will not necessarily be all that easy, although ETN will not necessarily follow Bitcoin's momentum either.
---
Disclaimer: This is not trading or investment advice. The above article is for entertainment and education purposes only. Please do your own research before purchasing or investing into any cryptocurrency.
Image(s): Shutterstock.com