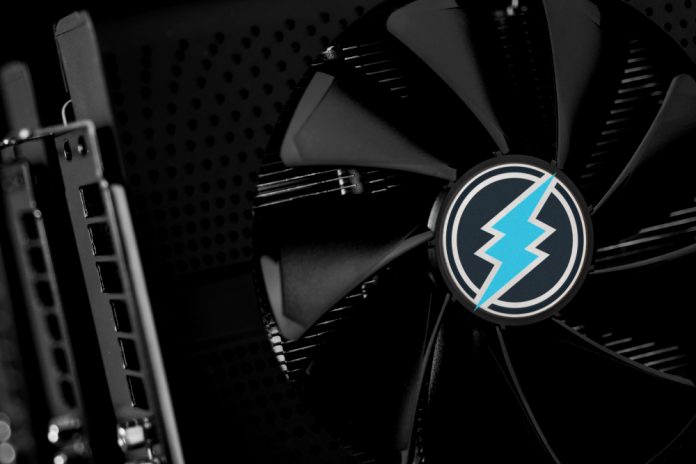 There has been a fair amount of uneasy market momentum last night. It seemed as if all of the major markets would go through a massive correction following some very strong gains. So far, most of the damage has been minimal, which is another bullish market sign. For Electroneum, the current gains remain in place, as its price maintains itself at $0.007.
Electroneum Price Success in Holding its own
When the cryptocurrency markets go through a massive uptrend for several days on end, a brief correction is more than expected. So far, there hasn't been any real sign of weakness, although some of yesterday's gains were wiped out in the evening. Now that all markets have seen a brief spell of less bullish momentum, things have seemingly begun to improve once again. Most of the altcoins are still in the green, which is always interesting to keep an eye on.
In the case of Electroneum, things are not looking all that bad right now. Although there is only a minor gain in USD and BTC value, the $0.007 price level has held without too many problems. With this new 2% gain, there may even be a push to $0.0075 or $0.008 in the coming hours. The 200 Satoshi level is still slightly out of reach, albeit it wouldn't take much effort to reach that as well.
As is usually the case when it comes to discussing altcoins on social media, there will be some borderline shilling taking place. C. Alan Mack hopes to see Electroneum added to Coinbase in the very near future. In his opinion, ETN is on track for mass adoption, which would make it one of the most successful projects to date. Achieving that goal will still take a fair bit of work, though.
Please add #Electroneum. ⚡️ #ETN is a huge project that is right on track for #Massadoption. @electroneum

— C. Alan Mack (@MackCurt) December 20, 2018
Speaking of shilling currencies, there are always some Tweets which simply take the cake. In the case of Tony Griffiths, claiming Electroneum will be a "1000x coin" for early 2019 is quite the statement. Such a value increase would bring the worth of each ETN to $7. That is still a somewhat acceptable value when considering this altcoin has a supply identical to Bitcoin. Even so, this appears to be mere wishful thinking rather than something that will actually happen in 2019 or ever.
Electroneum is an Easy 1000x coin for early 2019 #ETN https://t.co/ynbt7UbIZA

— Tony Griffiths (@LordC8HOC) December 20, 2018
What is effectively happening, however, is a recent partnership with Sistemkoin. This Turkish exchange is slowly making a name for itself in the cryptocurrency world. Electroneum firmly believes Turkey will be such a critical market for this mobile-oriented cryptocurrency. A very interesting train of thought, albeit it remains to be seen what this partnership can bring to the table exactly.
#Blockchain #Crypto Earlier today, we announced our partnership with @SistemKoin. They are a key strategic partner for #ETN. Here's five reasons why they and Turkey are so important… pic.twitter.com/pplJSFYGFI

— Ytrade loyal (@EsmaLoyal) December 20, 2018
As the overall positive cryptocurrency momentum remains in place, there is a good chance the vast majority of markets will continue to see an uptrend for today. How high the prices will go, is a different matter altogether. Anything is possible in this industry, but no one should get ahead of themselves either. For the Electroneum price, a value of $0.0075 is certainly attainable, but that doesn't necessarily make it sustainable.
---
Disclaimer: This is not trading or investment advice. The above article is for entertainment and education purposes only. Please do your own research before purchasing or investing into any cryptocurrency.
Image(s): Shutterstock.com