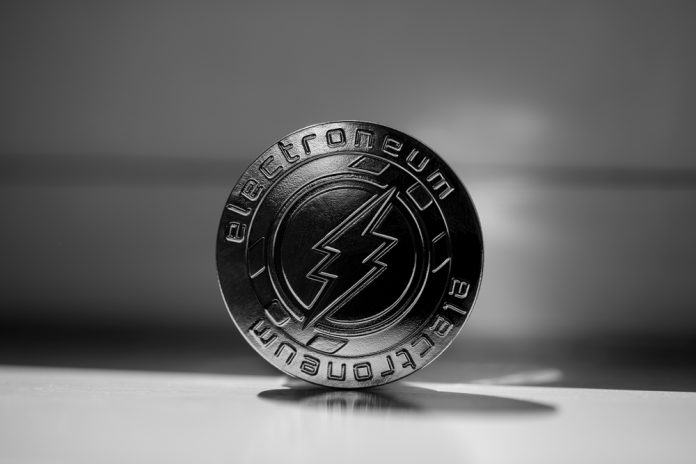 Although it would appear this weekend will offer some bullish momentum for most cryptocurrencies, tokens, and assets, there will always be exceptions. Most people would expect the Electroneum price to go on the rise at this point, yet it seems the market isn't moving all that much. In fact, there is still a net loss in both USD and BTC value to contend with, which might not necessarily go away anytime soon.
Electroneum Price Momentum isn't Promising
When it comes to the different cryptocurrencies, tokens, and assets on the market, most of them tend to follow Bitcoin's price trend blindly. While that is not necessarily the case for all projects, it has been an interesting correlation to keep an eye on. As Bitcoin has now tried to turn bullish again, the alternative markets would usually follow quite without giving it a second thought. Electroneum is one notable exception in this regard, for some unknown reason.
More specifically, the Electroneum price has lost 2.4% in both USD and BTC value in the past 24 hours. It is not the biggest deficit by any means, yet it will certainly worry a fair few holders and speculators. Because of these declines, one ETN is now priced at $0.006288, or 156 Satoshi. Thankfully, it seems the trading volume is still picking up, as it sits at just under $9.4m sat this time.
It would appear a fair few enthusiasts are quite pleased with the Electroneum M1 smartphone release. Simo18121 has seemingly gotten his hands on one of these devices, as they are now available from Amazon UK. It is still a pretty interesting development to see such a device being produced and offered on a major platform. Whether or not it will lead to mass adoption, is a different matter altogether.
Love the new #electroneum #etn phone 😎 for £60 it's a impressive phone and will definately help with the mass adoption goals of the electroneum team @electroneum pic.twitter.com/bC5QFm2hsX

— simo18121 (@Simo18121) March 22, 2019
Secondly, it seems some users are trying to convince Kim Dotcom to look into Electroneum. While such an effort can be worthwhile, it seems unlikely this individual will pay special attention to ETN. While the project is trucking along nicely, Dotcom has always been a fan of Bitcoin first and foremost. As such, his advice to reinvest in gold, silver, and "crypto" will probably not encompass any altcoins or alternative markets.
Have to agree! Have a look into #Electroneum , the easiest mobile cryptocurrency📱🌍. Download the app on iOS and playstore. UK registered company 👌.

— drshepard (@drshepard_) March 23, 2019
When it comes to the Electroneum trading volume, there are some concerns as to how the individual exchanges are shaping up right now. More specifically, Steve Elliot is pleased to see KuCoin and Huobi note strong ETN volume, whereas the COinbene volume seems to be plummeting pretty quickly. It is a bit odd to see this platform be relegated to $14 on the exchange rankings all of a sudden, although others are taking its place without too many problems.
Its funny as f**k when Coinbene has less volume than Trade Ogre or Sistemkoin
🤣
All hail Huobi!
Even Kucoin's volume has picked up lately.$etn #electroneum

— Steve Elliott (@XStephenElliott) March 23, 2019
The big question leading into this weekend is whether or not Electroneum can turn this price momentum around without any real problems. The trading volume should not necessarily pose any problems in that regard, although it remains to be seen if the price will be able to respond in kind. There is no real reason for ETN to remain in the red for very long, although cryptocurrency markets usually respond in odd ways during the weekend.
---
Disclaimer: This is not trading or investment advice. The above article is for entertainment and education purposes only. Please do your own research before purchasing or investing into any cryptocurrency.
Image(s): Shutterstock.com