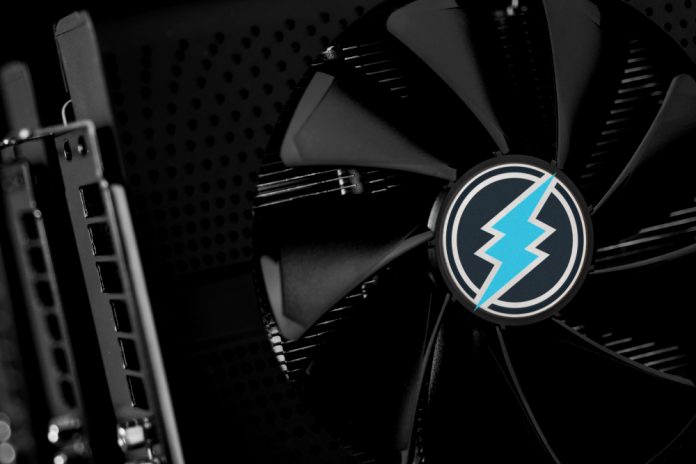 It would appear as if a lot of technology manufacturers pay attention to blockchain and cryptocurrency. This becomes very apparent given the launch of "blockchain phones" and devices capable of supporting cryptocurrencies like Bitcoin out of the box. The Electroneum team, while building an altcoin for the mobile ecosystem, has also built a phone. Known as the M1, it can be rather appealing to the right people.
Electroneum's M1 Phone has Potential
One would not necessarily expect a cryptocurrency project to unveil its own native phone. Building such a device is one thing, but ensuring it can be distributed on a large scale is something else entirely. In the case of Electroneum, the team has built a new phone known as the 1. While it remains unclear who manufactured it exactly, the device will provide people with access to ETN cloud mining.
For those who have paid close attention to Electroneum, the team has developed mobile cloud mining apps. These applications were released on both iOS and Android in recent weeks. So far, it would appear as if the community has responded positively to these applications. While users need to perform a brief KYC procedure before gaining access to the service, they will earn a small passive income every month from running the application.
By taking this concept one step further, the Electroneum team confirms they are seemingly in it for the long haul. A physical product release was not what most people expected from this project anytime soon. However, the team is not too pleased with how the phone industry is evolving. These days, paying $1,000 for a new phone every year or two years is slowly becoming the new normal.
Especially for people who live in developing regions, such devices are not accessible nor affordable. The Electroneum.M1 aims to offer a cheap and viable alternative in this regard. It is an Android device running version 8.1 Go, powered by a Quad Core 1.3Ghz CPU. It also supports 4G and dual SIM cards, which can be of great value to residents in developing countries.
Although this device is not designed to be a powerhouse by any means, it can still be a promising development. The main focus lies with selling this $80 phone to as many people as possible and expand the Electroneum ecosystem in the process. According to the website, users will receive up to $3 worth of ETN per month by running the cloud mining application. It is not the most lucrative option to make money, but it can help offset some costs.
Additionally, the Electroneum cloud mining app recently introduced new features. Users can now top up their air time in select countries, which was introduced just ahead of launching the M1 phone. While there will be some debate as to whether or not this is the first cryptocurrency phone on the market, it is a development which will bring some more positive attention to cryptocurrency as a whole.
---
Disclaimer: This is not trading or investment advice. The above article is for entertainment and education purposes only. Please do your own research before purchasing or investing into any cryptocurrency.
Image(s): Shutterstock.com