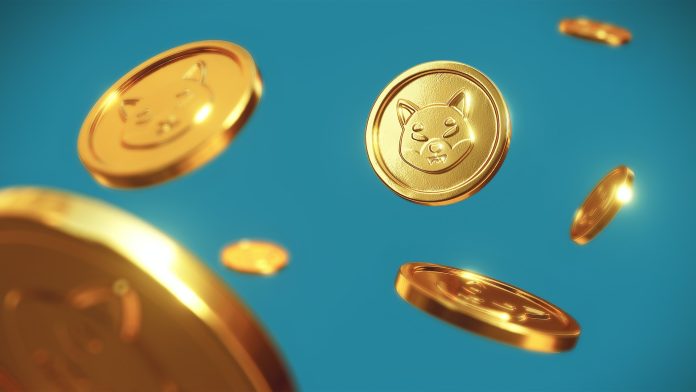 Meme coins have been around since 2013 when Dogecoin was introduced. However, it wasn't until 2021, that the meme coin industry blew up. Influencers all over the web were talking endlessly about meme coins, and most people bought into the hype. Unfortunately, the hype is going down fast as investors seek more value-centric cryptocurrencies.
However, just because the hype surrounding meme coins is fading doesn't mean that they are forever forgotten. What meme coin projects need to do is adopt a more utility focus roadmap. Shiba Inu and DigiToads are some of the meme coins that have been successful in doing this.
DigiToads Is Set to Rule Over Meme Coins
DigiToads is a new ERC-20 token with aspirations of joining the ranks of renowned meme tokens such as Dogecoin, Shiba Inu, and Dogelon Mars. What sets DigiToads apart from its competitors is its comprehensive utility as a meme coin, placing a strong emphasis on play-to-earn (P2E) gaming, NFTs, staking rewards, community benefits, and environmental philanthropy.
The remarkable success of the project's presale, which has already amassed over $4.3 million, serves as a  testament to the confidence investors have in this groundbreaking De-Fi initiative. DigiToads stands out through its dedication to P2E gaming, providing a captivating web3 game where players can collect, nurture and engage in battles with one-of-a-kind- DigiToads.
By utilizing Toads tokens, players can acquire items that enhance their digital companions, gaining a competitive edge in the battle against fellow players. The top 25% of participants receive prizes in the form of more TOADS tokens. This way, DigiToads offers gamers an opportunity to earn real money while immersing themselves in an enjoyable gaming experience.
Another notable feature that distinguished DigiToads as a meme coin is its focus on NFTs and staking rewards. During the presale, the project plans to release 3,500 unique NFTS, which can be staked to unlock additional rewards.  
With a built-in 2% transactional fee applied to every TOADs trade, the staking pool continuously expands, ensuring that members of the DigiToads community are consistently rewarded for their active involvement.
DigiToads is wholeheartedly committed to environmental and community causes. The project pledges to donate 2.5% of its profits to charities dedicated to reforestation and rainforest preservation, making it an appealing investment for environmentally-conscious investors. An additional 10% of the funds raised from in-game purchases will be distributed to token holders through airdrops, fostering a vibrant and thriving community.
Shiba Inu Is striving to Catch Up with The Market
It's not just DigiToads that is working to bring more utility to the meme coin industry, Shiba Inu, the second largest meme coin, has been working on giving more value to its investors. Like other meme coins, Shiba Inu started out as a dog-themed cryptocurrency token with nothing else to offer investors. The coin has done well in the market so far, but with investors ditching meme coins in favor of more value-loaded coins like DigiToads, the Shiba Inu team decided to improve their ecosystem.
One of the ways that Shiba Inu is doing this is through the development of Shibarium, a layer-2 blockchain built on the Ethereum blockchain to work as the backbone for Shiba Inu and all its operations. Shibarium will transform Shiba Inu from just a meme coin to a comprehensive ecosystem made up of a decentralized exchange, metaverse, and blockchain-based games.
Final Word
As the meme coin industry continues to shift towards a focus on more utility, investors are bound to strive to protect their wallets from uncertainty by only investing in coins with more use cases, and moving away from those that derive value from speculation.
DigiToads is one of the best De-Fi projects in the market right now, so if you are an investor who is looking to protect your portfolio and make skyrocketing returns, DigiToads is the project you should invest in right now.
For more information on DigiToads visit the website, join the presale or join the community for regular updates.
Disclosure: This is a sponsored press release. Please do your research before buying any cryptocurrency or investing in any projects. Read the full disclosure here.
Photo by Ferhat Deniz Fors on Unsplash