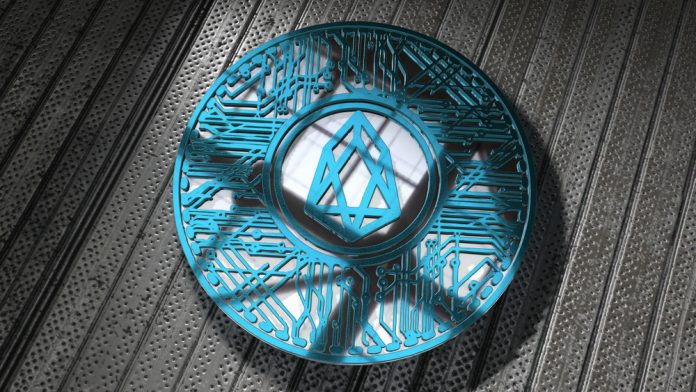 Block.one, the company behind EOS cryptocurrency, is set to return as much as 6,567% to some of its early investors in a buyback project. According to a report by Bloomberg, EOS will defy the market and reward those who believed in it during its early days. 
The report comes at a time when the price of EOS has recovered in recent months to trade at $6.22 at press time. The crypto had been the victim of the crypto winter in 2018, dropping to a low of $1.69 in mid-December. It has fought back consistently to trade at $6.63 just days ago, a 290% increase in five months. However, its still way below its all-time high price of $22.
While many projects have brought losses to their investors, EOS is set to be one of the most profitable ventures for its early investors. One of these is Peter Thiel, the popular venture capitalist and innovator behind PayPal, Palantir and the Founders Fund.
The achievement by EOS shows that "Block.one is very much the odd one out in the crypto market," Tom Shaughnessy stated. Tom is the co-founder of New York-based crypto research firm Delphi Digital.
Richard Burton agrees, citing the innovative funding method as the key to their success. Burton is the founder of blockchain-based fintech startup Balance.io. However, he believes that the firm didn't need to raise that much money.
They designed a very clever mechanism to hoover up as much capital as possible. Bitcoin was started on a shoestring and Ethereum raised just a few million dollars, which goes to show you don't need anything like the money Block.one raised to launch and scale a successful network. It should be beholden on them to explain why they needed that much and what they are doing with it.
The Money Makers
Thiel will not be the only investor to reap big from the EOS success story. British billionaire hedge fund manager Alan Howard was also one of the early investors. Fellow American hedge fund manager Louis Bacon, the founder of Moore Capital Management, will also reap big. The two declined to comment on their lucrative venture, as did Thiel.
One early investor who disclosed his next move was Christian Angermayer, a serial entrepreneur and fintech investor. He told the publication, "Block.one is one of the most promising and best-positioned companies in the blockchain industry, and its success story is just beginning."
Mike Novogratz also made his decision known earlier this week after his company, Galaxy Digital sold most of its shares in Block.one. Citing the company's substantial performance as the reason for the sale, Galaxy revealed that it had recorded a 123% return on its investment.
And while the buyback is certainly outstanding of the company, there could be other sinister motives. Nic Carter, a partner at Boston-based investment firm Castle Island Ventures explained:
A private buyback of this sort signals to me that the company believes that there are few growth opportunities in sight, or badly wants to consolidate ownership and avoid outside scrutiny.
Image(s): Shutterstock.com