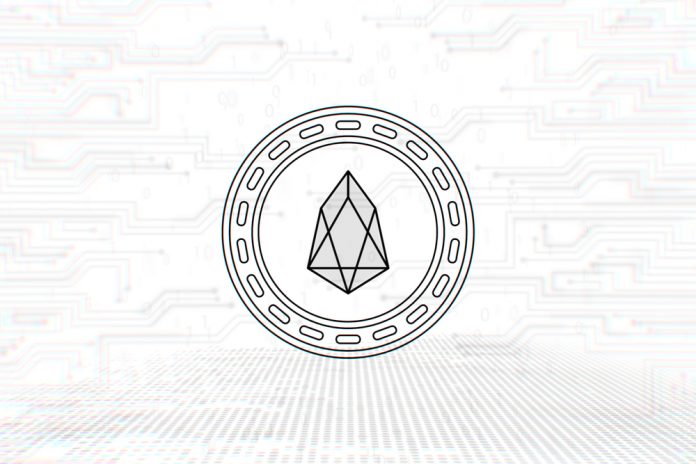 As the weekend trucks along rather nicely, it would appear there is an influx of fresh bearish and bullish momentum for specific markets. While most people would expect EOS to not sustain real losses under the current circumstances, the alleged link to Bithumb's hack could prove to be troublesome. As the EOS price has now lost a bit of value in quick succession, it will be interesting to see what the future bring.
EOS Price Momentum Sours Significantly
Those traders who can look beyond the Bithumb news will acknowledge EOS would be subjected to a bit of retrace sooner or later. Although that wasn't necessarily planned for this weekend, no one will be too surprised to see this trend materialize. It remains to be seen if EOS funds were effectively stolen from Bithumb last night, although the company has not officially confirmed that is the case at this time. Even if that were to be the case, it remains to be seen if customer funds are affected.
To put the past 24 hours into its proper perspective, the EOS price lost 2.11% in both USD and BTC value alike. As such, the current price sits near the $4.23 level, or 0.00103260 Bitcoin. While both levels are still pretty impressive at this time, it remains to be seen if there will be further pressure moving forward. The trading volume of EOS has not struggled in the slightest, which is perhaps the most promising aspect of the day so far.
On social media, there will always be a few people making fun of what is happening to Bithumb. Why that is the case, is a very good question which can't be answered at this time. Crypto Sarah seems to have a lot of fun because of this hack. This Tweet also mentions how both EOS and XRP funds are missing, although the exact figures and details remain a bit unclear. Even so, incidents like these are never to be made fun of, as they usually don't bode well for the cryptocurrency industry as a whole.
#Bithumb Hacked Again: $13 million in #EOS, 20 million #XRP on the move

ahhahahahahahahahahahahahhaahha

— crypto sarah ⚡️ (@crypto_sarah9) March 30, 2019
In more positive and tangible news, it would appear there are some interesting messages being shared by Dan Larimer lately. He confirmed the Apple wallet source code will be open source, which is always interesting to keep an eye on. There is also a potential correlation between Block One and the US government, although there is still plenty of work to be done. How serious all of these messages need to be taken, is always subject to interpretation first and foremost.
Dan's hottest messages – 28 March, 2019.

"Code for Apple wallet will be open source … Wallet code being released prior to June"@block_one_ is looking to contract their services to governments, "Trumps advisors know about block one. Everyone in dc wants to talk with us" pic.twitter.com/s3WkMlBygn

— EOS Go (@go_eos) March 29, 2019
Furthermore, the EOS ecosystem is still firing on all cylinders, even though some of these developments tend to get overlooked on a regular basis. Scatter continues to work on their own services and products, which can help improve the overall adoption of EOS and its associated products and services. Developments like these show there is plenty of positive momentum brewing behind the scenes, although they may not impact the price in any significant manner.
Some things in the #EOS #Ecosystem are almost unanimous, like @Get_Scatter's contribution to $EOS user adoption and UX. The #TELOS Worker Proposal to donate $TLOS to #Scatter has been approved!
Congrats @ramijames + team and @HelloTelos 🎊🎉🍾🎈 https://t.co/0OAiwbqHA5

— EOS Israel (@EOS_Israel) March 30, 2019
Although things are not looking too great for EOS right now, the same can be said for many other markets as well. These losses are not insurmountable by any means, even though it will cause some problems along the way as well. Based on the current trend, it seems most of the deficits will be recuperated pretty quickly, although shifting into the green again will pose a fair few hurdles. That is not necessarily a bad thing by any means, but traders will remain uneasy until things settle down again.
---
Disclaimer: This is not trading or investment advice. The above article is for entertainment and education purposes only. Please do your own research before purchasing or investing into any cryptocurrency.
Image(s): Shutterstock.com