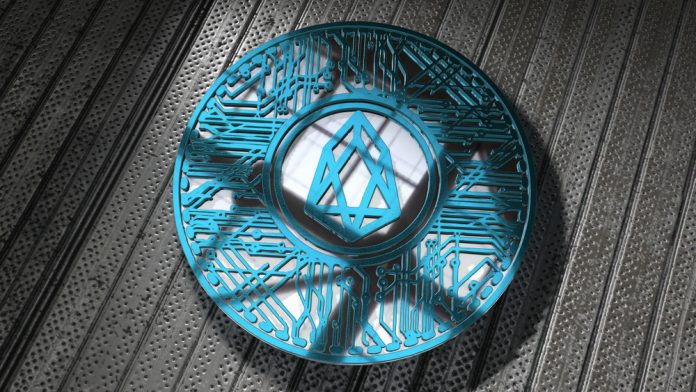 It has become apparent over the weekend there is still a lot of negative pressure across all cryptocurrency markets. All of these major currencies are still in the dirt, with the EOS price taking the biggest hit of them all. This most recent 14.24% setback is worrisome for altcoin speculators, albeit not entirely unexpected when looking at the bigger picture.
EOS Price Drops Below $11.3
With all of the negative pressure affecting the cryptocurrency markets these days, it is only normal there are a few setbacks to contend with. In the case of the EOS price, the setback is a lot steeper than one would expect at this point. Even though Bitcoin is down by nearly 8% as well, the EOS price has lost 14.24% in the same time period. That in itself is not all that appealing, albeit it's not the end of the world either.
One always has to put these short-term EOS price snapshots into their proper perspective. Ten minutes from now, the situation can look either a lot worse or a lot better. A temporary snapshot always tells part of the story, albeit no one can deny the bearish pressure on all cryptocurrency markets is not relenting so far. The year 2018 has seen very little positive momentum in this regard,  and that situation may not change in the coming weeks either.
For the EOS price, it seems there will no real improvement in the immediate future. With an 8.6% loss over Bitcoin and an 8.93% decline over Ethereum, it seems evident most altcoins will suffer from the brunt of this bearish momentum for the foreseeable future. As long as the Bitcoin price doesn't go in the green again, one shouldn't expect any of the alternative cryptocurrencies to fare better in this regard.
One thing working in favor of EOS is how its trading volume continues to pick up for several days in a row. Albeit the market is currently dominated by sellers rather than buyers a volume of $2.47bn in very impressive. In fact, EOS is only one of a handful of currencies to ever reach such a volume in a 24-hour period, which seems to indicate the demand for this currency is not slowing down.
OKEx remains the go-to trading platform for EOS, with its USDT and BTC pairs both in the top six. Huobi's USDT pair is in second place, followed by Bithumb's KRW pair. Bitfinex and Upbit add two more fiat currency markets to the top five, which seems to indicate they may be an influx of fresh capital sooner rather than later. Either that or people are massively selling off their EOS in favor of "stable" fiat currencies. An interesting situation to keep an eye on regardless.
For the time being, there will be no immediate improvement in the EOS price until Bitcoin recovers. As much as altcoins would like to stand alone in this regard, they all primarily rely on the Bitcoin price momentum. EOS is no different in this regard at this stage, albeit investors can only hope to see that situation change. Otherwise, the year 2018 may become a very tough one for all altcoins.
Image(s): Shutterstock.com