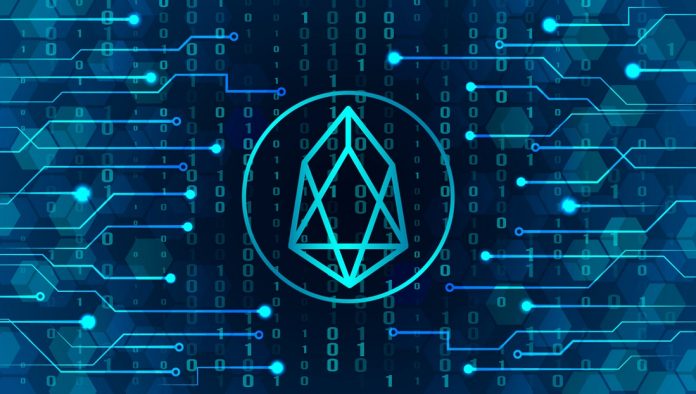 There are still a lot of questions as to how the cryptocurrency markets will evolve over the course of this weekend. It would appear some genuine bullish momentum is forming, primarily because Bitcoin is shifting into a higher gear again. Alongside it, the EOS price is noting some big gains in quick succession. A push to $6 isn't unlikely, but it will not be reached anytime soon.
EOS Price Mounts Another Bullish Surge
When Bitcoin resumes its promising uptrend, it is usually a matter of time until altcoin markets display notable changes. Earlier this week, some markets went in the red because Bitcoin was gaining value. Today, that is not necessarily the case, although this situation can change at any given moment. For EOS, the current uptrend seems very promising, assuming it can effectively be sustained.
To be more specific, the EOS price noted a 5.73% gain to $5.57. There is also a 2.69% increase in EOS/BTC, which may prove to be more interesting ratio to keep an eye on. If EOS were to lose value over Bitcoin, its USD-based gains can be negated fairly quickly as well. So far, everything seems to be heading in the right direction for this market.
As is to be expected, this somewhat unexpected uptrend has plenty of holders and speculators excited. SatohsEOS is quite pleased with this most recent uptrend, although a bit of cheerleading will usually not make a market head in the right direction. At least this user isn't shilling his favorite coin as obscenely as some others.
GO EOS! #eos

— SatoshEOS (@realKuzaG) April 6, 2019
Most of the focus by EOS holders and traders will be on the chart itself. Looking at this chart will always offer some form of insight, although history will not necessarily repeat itself time and time again. For EOS, there is a chance this momentum will continue throughout the weekend, although no major gains are to be expected at this time.
A similar sentiment is echoed by Davut Sahinm one of the many Turkish traders who is keeping a close eye on EOS. As promising as things may seem right now, there will be plenty of market pressure to contend with regardless. Depending on how Bitcoin's chart evolves, EOS may see a lot more unexpected momentum, either for better or worse.
#eos için sinyal geldi bakalım 🤔 ne olacak? pic.twitter.com/3x00hEXb1j

— Davut Şahin (@davutsahinnet) April 6, 2019
Any positive market momentum materializing throughout the weekend is never a long-term price indicator. As such, it remains a bit uncertain where EOS will head next, as any option remains on the table until proven otherwise. Some good money can be made as this weekend progresses, but the potential losses are never far away either.
---
Disclaimer: This is not trading or investment advice. The above article is for entertainment and education purposes only. Please do your own research before purchasing or investing into any cryptocurrency.
Image(s): Shutterstock.com