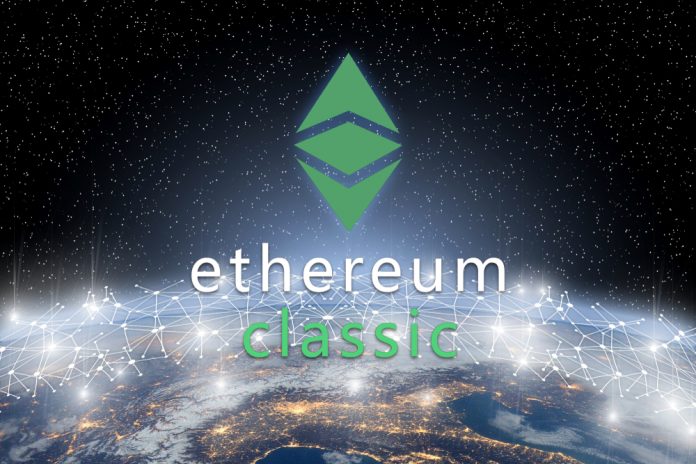 Today is proving to be a much tougher day for all cryptocurrencies. Bitcoin has faced an unexpected onslaught, and altcoins aren't faring much better. One exception is the Ethereum Classic price which is getting pumped due to new Coinbase rumors. A major ETC dump seems to be inevitable at this point.
Another Ethereum Classic Price Pump
Over the past few months, it has become rather apparent how the Ethereum Classic price evolves. The currency goes through pump and dump cycles on a very regular basis. In most cases, such cycles last all but a few days before things return to normal. It appears this new round will be no different when everything is said and done.
A 9.64% Ethereum Classic price increase will always raise a lot of questions. Especially with Bitcoin and all top altcoins in the red, there is absolutely no reason for ETC to gain value. It appears there is a lot of FOMO over new rumors regarding Coinbase allegedly finalizing ETC integration. Even if true, that doesn't mean the addition will kindle a new interest in this altcoin.
There is also a strong 16.87% increase in the ETC/BTC ratio to take into account. That is a very strong market push although it will not last all that long. Now is the time for altcoins to recover ground lost to Bitcoin, although that is much easier said than done under the current market conditions.
One thing working in favor of the current Ethereum classic price momentum is the overall trading volume. FOMO is a very real problem in the cryptocurrency world, as the Coinbase rumors make most traders lose all common sense. Getting listed on a new exchange doesn't make Ethereum Classic more valuable or useful, despite generating $332,7m in volume over the past 24 hours.
Most of this volume originates from BitForex's USDT pair, although CoinMarketcap excludes its volume for the time being. OKEx has a USDT and BTC pair in the three, followed by Binance's USDT and BTC pairs to complete the top five. No fiat currency support further confirms this Ethereum Classic price pump will run out of steam soon enough, although it may spill over to tomorrow.
It is unclear what the future holds for the Ethereum Classic price. It seems most of the pump is already over, and buying at the top is asking for trouble. There will be some more pump action if Coinbase effectively lists ETC, albeit the company has not confirmed any official date. In the least, ETC provides some intriguing market momentum no other currency can achieve right now.
Image(s): Shutterstock.com