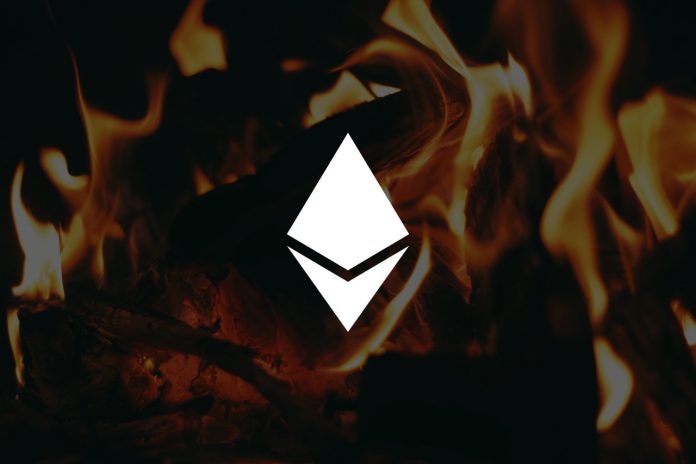 There was major panic in the cryptocurrency market today as most coins took double digits losses of over 10%, with some like Bitcoin SV losing close to 30% of its value in 24 hours. The Ethereum price also exhibited a 16% loss, but things might be looking up. Most markets are seemingly bouncing off support, whether that will last is the big question. Let's take a look at some relevant news that may have attributed to the market collapse and see whether Ethereum's charts tell us anything.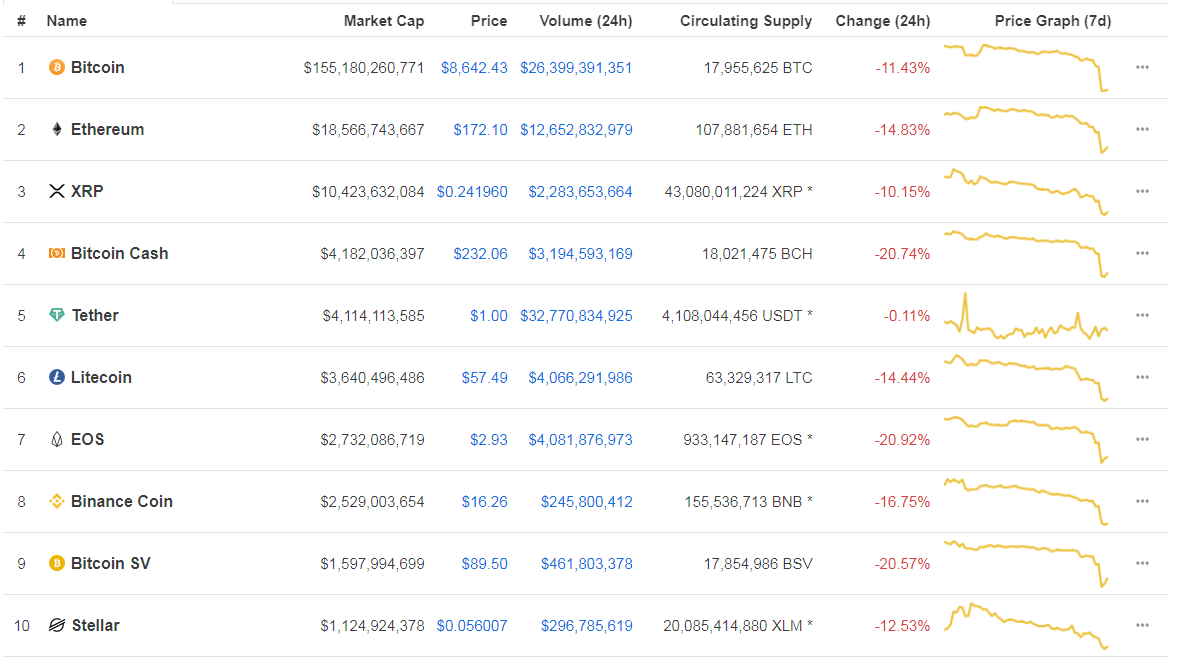 Ethereum (ETH) News
If you use Ethereum on a constant basis, either for transacting or for interacting with a dApp, you may have noticed that today the network was operating much more smoothly. The reason for that is because the ETH miners recently raised the gas limit by over 25%. A higher gas limit means you can include more transactions in a single block, thus relieving the network congestion. As Decrypt reports:
"This allows the Ethereum network to process more transactions per second, helping to keep fees lower. But, it does mean the blockchain will get bigger more quickly, making it more expensive and difficult for nodes to keep running the network."
Think of it as opening up another lane on the highway, while it would relieve traffic it would also increase the amount of resources required to maintain that highway.
Ethereum is gearing up for it's 2.0 update which should solve the scalability issues with other options than raising the gas limit. According to Cointelegraph, Ethereum's phase 2.0 is scheduled to launch in January of 2020. That's only 3 months away, which means raising the gas limit to temporarily stop the network congestion seems like a practical solution.
Ethereum (ETH) Price Analysis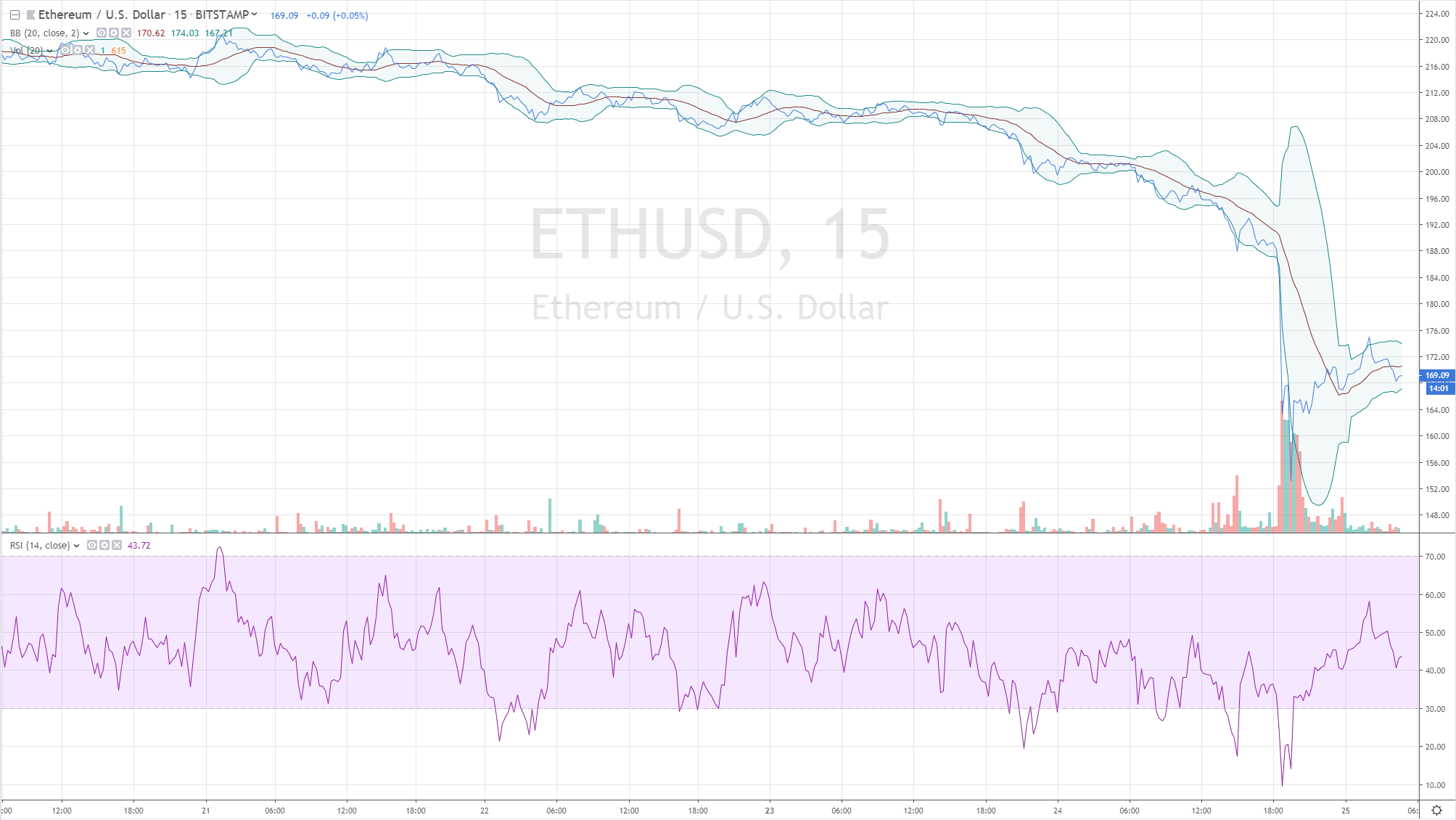 Relative Strength Index: The RSI is currently at a healthy 55 points. That's better than most cryptos that are having a hard time holding current support.
Bollinger Bands: ETH/USD is also well within the BB range. This also signals a healthy market that could start trading sideways. The bad news is that the current ETH price is still below the MA, if ETH can stay above $170, that would be a good sign for the bulls.
Volume: The volume is moderately low, this means the market can still make a few percent moves in either direction.
Ethereum (ETH) Price Prediction
RSI and BBs are both signalling a relatively healthy market compared to what happened earlier today. Moveover, while the amount of volume is still moderate, it's definitely winding down. If the volume gets any lower, that's another sign that we may see recovery.
I'm going to go out on a limb here and predict that ETH will stabilize around $170 and trade sideways for the next few hours. Assuming Bitcoin doesn't make any big moves anytime soon, I believe ETH will start recovering within a day.
Ethereum Charts By Tradingview
---
Disclaimer: This is not trading or investment advice. The above article is for entertainment and education purposes only. Please do your own research before purchasing or investing into any cryptocurrency or digital currency.