By Dmitriy Gurkovskiy, Chief Analyst at RoboForex
On March 5, Ethereum stopped going down, and is currently trading at $126.82.
The downtrend reached 61.80% Fibo, while now the price may go up to the local resistance at $133.70. Once it happens, the crypto may both rise to $144 and bounce and hit the support at $119.45.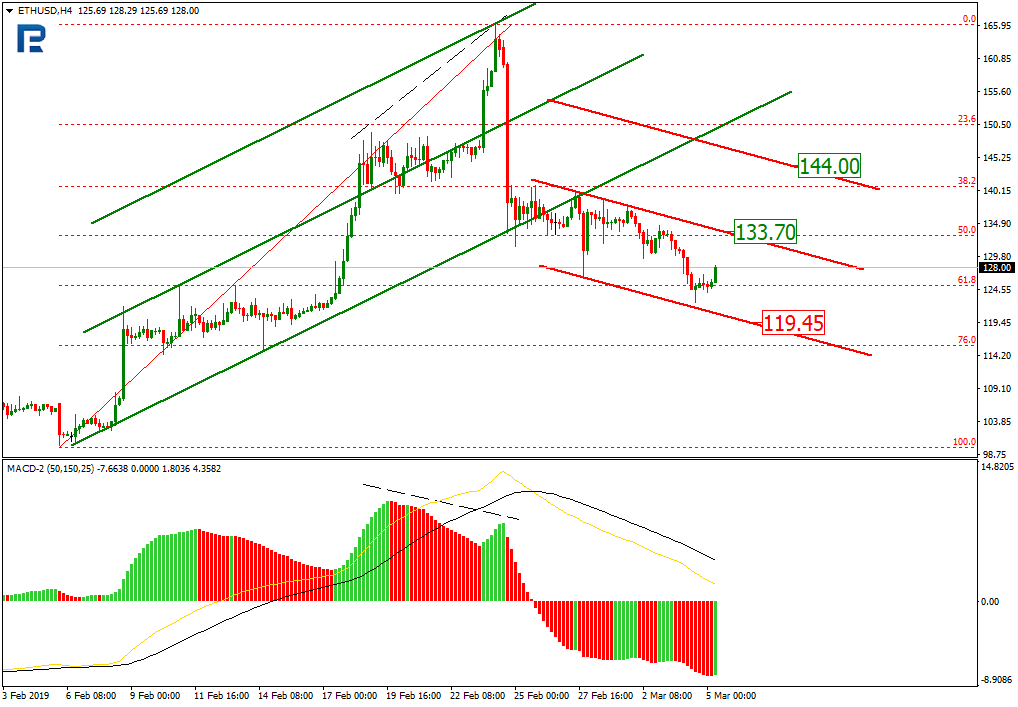 Vitalik Buterin, the Ethereum founder, told Business Insider that his major goal was to create a crypto that would enhance Bitcoin capabilities and functions. Those are currently restricted to a single purpose (like those of a calculator), he says, and while the BTC performs it well, it is not enough.
Ethereum is more like a smartphone, Buterin added, as it can support quite a few apps at a time.
The Ethereum founder also commented on the cryptos he invests into. Of course, ETH is the major investment; however, around 10% of his money is invested into Bitcoin, Bitcoin Cash, ZCash, and others.
Constantinople, a new Ethereum's update, was successfully released in late February, which reduced the block mining time from around 21s to 12.50s, which is a record low. The hard fork was released without any major issues, and the hash rate was fine, too. Once Constantinople got released, the ETH devs started planning the new strategy.
---
Disclaimer: Any predictions contained herein are based on the authors' particular opinion. This analysis shall not be treated as trading advice. RoboForex shall not be held liable for the results of the trades arising from relying upon trading recommendations and reviews contained herein.