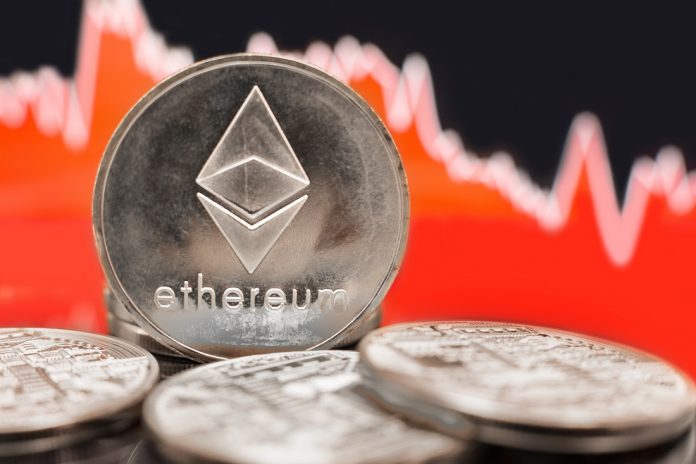 When the Bitcoin price starts to head south in rather quick succession, it is evident the rest of the markets will follow suit pretty quickly. The Ethereum price, while going through a bit of a run recently, is now facing a fair struggle in terms of maintaining the $170 level. It has become apparent this latest uptrend may have come to an end for now, but that doesn't mean things will not improve in the near future.
Ethereum Price is Bleeding Value
It is never good to see all of the top crypto markets dip in the red so quickly, but that is how things go in an industry primarily relying on Bitcoin's momentum. Ethereum, while often considered to be very different from Bitcoin and some other major competitors,  tends to follow the BTC price trend to a T more often than not. Today is an interesting example in that regard, as this market has lost 5 times as much value as Bitcoin in terms of percentiles, which is quite telling.
To put this in perspective, the Ethereum price has lost 5.32% to drop to $171.29. Depending on how the markets evolve in the coming hours, it seems likely a drop to $170 or potentially even lower is rather likely. In terms of ETH/BTC, there is also a fair bit of pressure, resulting in a 4.57% loss. One Ether is still valued at 0.03289 Bitcoin, thus it seems those losses will not make much of an impact in this regard.
What is rather interesting is what the future will hold for Ethereum, both in terms of its price and the actual developments under the hood.  Joseph Lubin recently touched upon what may be in store for Ethereum. It seems Ethereum is destined to become the "global settlement layer", but also play a key role in terms of privacy features. Some people may look at this is an ambitious outlook, although the technology is being put together to make it happen.
#Ethereum will not only be the global settlement layer as #ConsenSys founder @ethereumJoseph talks at #Deconomy conference in Seoul. It will also play a key role in enabling #privacy in digital space. Here is a must read article. https://t.co/pvt3GUu0TJ

— Datafund (@DataFundProject) April 11, 2019
Looking beyond those features, it seems some of the core problems affecting blockchain and cryptocurrency are still waiting to be solved. The Crypto Lark confirms scalability will always remain a topic of debate, primarily because it has proven to be very difficult to achieve. This doesn't just apply to Ethereum either, but it is evident this project is often looked at as one the big contenders to solve this issue.
Biggest themes at the #ethereum conference scalability and eth 2.0

— The Crypto Lark (@TheCryptoLark) April 11, 2019
When looking at the current prices, it is evident people have a varying degree of expectations. The Secret Trader, for example, still expects a drop to $80 for Ethereum, after which the altcoin will suddenly jump to $1,400 in the months to come. This would require Bitcoin to drop to $3,000 again, after which the world's leading cryptocurrency moves up to the $20,000 range. Rather interesting predictions, although it is possible none of them will come true in the end.
I believe we are now heading down to the new lows

The bullish media and bullish twitter gurus have made the market makers enough money.

Don't waste this opportunity team it's rare.

This is your last chance to buy cheap.

Buy around my targets 👍🏼 pic.twitter.com/xGQzZCmSQD

— The Secret Trader (@SECRET_TRADER_) April 11, 2019
For the time being, it seems the Ether value should remain above the $170 level without too many problems. However, there is a genuine chance this value may be broken in the very near future, albeit potentially briefly. Ethereum still has a rather high amount of trading volume, and it seems Bitcoin's price dip will not be too severe at this time. As such, this dip could be over sooner than people realize.
---
Disclaimer: This is not trading or investment advice. The above article is for entertainment and education purposes only. Please do your own research before purchasing or investing into any cryptocurrency.
Image(s): Shutterstock.com