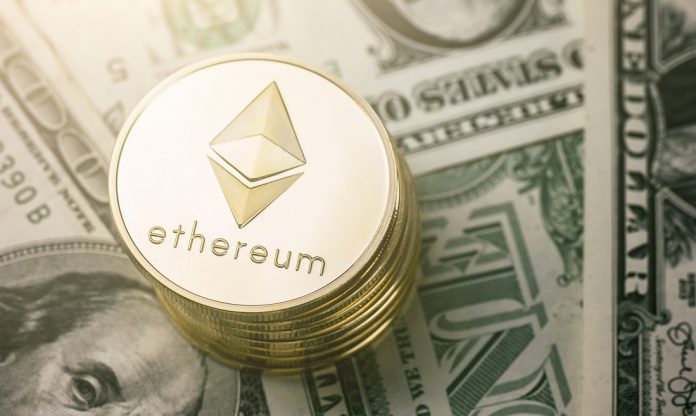 When it comes to Ethereum, the future price momentum remains in question. After hitting an all-time high of over $1,200 in 2017, the value has plummeted to the double-digit range one year later. This usually doesn't bode well for any asset or cryptocurrency in the long run, although Ethereum might be one of the more resilient offerings on the market today.
Ethereum Price Uptrend Needs to Stick
As is usually the case when it comes to cryptocurrency price uptrends, there is never much room for error. At the same time, there is not much room for sustaining an uptrend either. This week has been off to a good start so far, although there is still some room for future improvements in this regard. The Ethereum price needs to hit three digits sooner rather than later, yet it remains unclear if and when that will happen exactly.
Over the past 24 hours, an important first step has been taken in this regard. The Ethereum price rose by 7.5% in USD value, bringing it back to the $93 level. There is just a 1% increase in the ETH/BTC ratio, as its value seems to remains table near the 0.0266 BTC level. While that is somewhat promising first and foremost, it is not the market trend most people would like to see at this time.
There are still some very wild Ethereum price predictions on social media. The chart outlined below is rather interesting in many different ways, although it will probably not come true anytime soon. An impending bounce to $798 seems very unlikely right now, as the altcoin needs to break the resistance at $100 first and foremost. Until that happens, no major gains should be expected whatsoever.
Someone sent me this prediction. What do you think about that? 🔥☝️#Ethereum #ETH $ETH @ethereum pic.twitter.com/Tx5szu7s8B

— Cayko (@Cayko8) December 18, 2018
CryptoHandelaar, a Dutch cryptocurrency enthusiast, is convinced the bottom is not in for any cryptocurrency or digital asset at this time. That is a rather bearish outlook, albeit it is something many traders appear to agree with. If that is indeed the case, this will only be a temporary bounce before the next leg down. Bull traps are not entirely uncommon in this industry and it seems this current run may fall into that category.
Here comes the dump…we're not at the bottom yet. Don't fall for bull traps! $btc #btc $trx #trx $xrp #xrp $xlm #xlm $eth #eth $bat $zrx

— CryptoHandelaar (@CryptoHandelaar) December 18, 2018
For those willing to take a gamble by buying Ethereum at the current price, it would seem the ETH/DOGE markets may offer some bargains in this department. There are many currencies to be traded against Ethereum, which also means the ETH/BTC pair is not necessarily the most lucrative one for the foreseeable future. Exploring all options is always a good thing, as buying at the lowest possible price under any circumstance is always favorable.
Ethereum cheapest on Cryptopia DOGE-market: $91.41 0.02648706BTC$ETHBTC $ETHUSD $eth #ethereum pic.twitter.com/2byfbbemOr

— Ethereum manager (@EthereumManager) December 18, 2018
As the hourly charts start to look rather bleak for all cryptocurrencies, it is evident this latest bull trend may not las tall that long. That could result in the Ethereum price dropping back to $90 or potentially lower in the days to come. It will be an interesting market trend to watch, regardless of which direction the prices head in by the end of 2018. In the case of Ethereum, the uptrend may prove to be rather short-lived.
---
Disclaimer: This is not trading or investment advice. The above article is for entertainment and education purposes only. Please do your own research before purchasing or investing into any cryptocurrency.
Image(s): Shutterstock.com