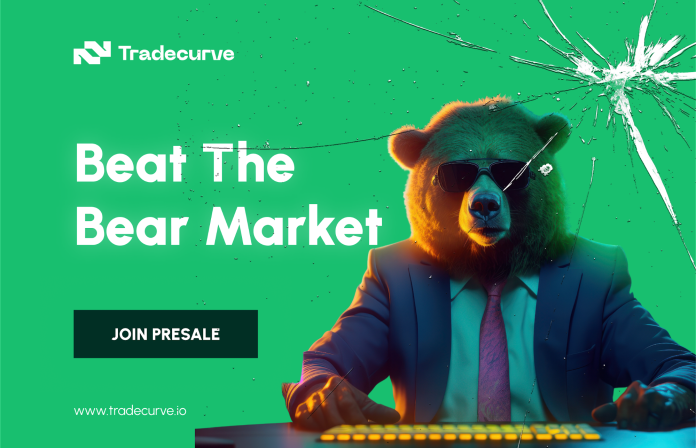 The cryptocurrency market recently experienced a significant downturn, followed by a consolidation phase. During this period, the prices of several cryptocurrencies stabilized while eagerly anticipating a potential rally. While Ethereum has recently rallied above the $1,800 resistance and settled at the $1,850 price level, Tradecurve's TCRV soared from $0.015 to $0.018.
Ethereum Price Settles Above $1,850, What Could Trigger A Price Surge For ETH?
This week, Ethereum (ETH) embarked on a steady recovery, starting at the $1,650 price level. However, much like Bitcoin, Ethereum managed to establish itself above the $1,720 resistance zone. Notably, Ethereum has been closely mirroring Bitcoin's upward price movement. On June 19th, the altcoin experienced a bullish turn from the robust support level at $1,700, indicating huge buying activity at that point.
Encouraged by this, the bulls continued to buy and successfully propelled the price above the 20-day EMA ($1,781) on June 20th. This breakthrough marked the first sign of weakening bearish control. The bullish momentum gained further strength on June 21st, propelling the ETH/USDT pair beyond the resistance level at $1,850 and toward the $1,900 region.
Market expectations are now set on a potential rally toward the psychological resistance at $2,000. However, if the price reverses course from its current position and slips below the 20-day EMA, it would indicate that the bears still maintain control. In such a scenario, the pair could decline towards $1,800. As of press time, Ethereum has scaled $1,900 trading at $1,911.29, a 5.50% increase in price over the past 24 hours and a 16.70% increase in price over the last 7 days. If Bitcoin can surpass the resistance at $31,000 and climb toward $35,000, Ethereum will cross the $2,000 price level.

What Could Trigger A Price Surge For Tradecurve (TCRV)?
Ethereum is not the only token experiencing a surge in bullish momentum at the moment. Another token, Tradecurve (TCRV), is demonstrating a strong upward price trend on the charts. In the past week, Tradecurve's (TCRV) value has surged by 20% to set a new high at $0.018. However, analysts and investors believe there is still more bullish momentum on the horizon.
One noteworthy aspect of Tradecurve is its robust trading platform, which offers several advantages over centralized exchanges (CEXs) such as KuCoin and Kraken. The platform provides a wide range of trading assets and exposure to diverse markets, including commodities, CFDs, forex, cryptocurrencies, and stocks. In addition, Tradecurve boasts one of the lowest trading fees in the cryptocurrency industry, making it an attractive choice for traders.
The over-the-counter derivatives market which Tradecurve will be bridging to the cryptocurrency market is currently valued at over $632 trillion, providing massive room for growth for its utility token TCRV. Currently, in the fourth phase of its token presale, the TCRV token is available at just $0.018, but crypto market analysts have predicted a 40% price rally for TCRV as it enters the fifth stage. This forecast has generated excitement and anticipation among investors regarding the project's future prospects.
Visit the links below to get more information about Tradecurve and the TCRV token:
Click Here To Buy TCRV Presale Tokens
Join Our Community on Telegram
Disclosure: This is a sponsored press release. Please do your research before buying any cryptocurrency or investing in any projects. Read the full disclosure here.