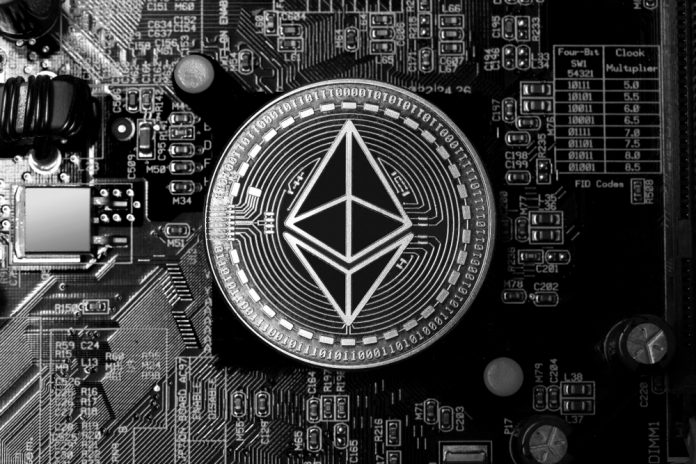 It was to be expected this weekend would be relatively interesting for all cryptocurrency markets. Even though the momentum is not overly positive, there is no outspoken bearish trend either. With Bitcoin losing a bit of ground, it seems most altcoins are keeping losses to a minimum. The Ethereum price may very well be the first top 10 coin to go in the green again later today.
Ethereum Price Shows Signs of Life
The past few days have not been positive for the Ethereum price. This is mainly because of steep losses in both USD and BTC value. The situation is slowly turning around, by the look of things, even though there is still a lot of work to be done first and foremost. Over the past 24 hours, the Ethereum price has remained virtually flat, which is rather surprising.
More specifically, there has been a 0.2% setback for the Ethereum price over the past 24 hours. Compared to yesterday's 5-6% loss, the current sentiment is a lot more favorable first and foremost. This does not mean the Ethereum price will effectively recover some of its lost value in the coming hours and days, but there is no reason to expect any further steep declines as of yet.
Interestingly enough, Ethereum is recovering some of the lost ground compared to Bitcoin. With a 1.2% increase over the past 24 hours, things are looking relatively good, for the time being. This pushes the Ethereum price back to just over $460, even though it is still a lot lower compared to the $500 and more people were hoping to see after the promising start of this week.
The overall Ether trading volume is not on the decline just yet, which is pretty interesting to keep tabs on. With over $1.734bn in 24-hour trades, the current market sentiment looks rather appealing, although the struggles are far from over. This trading volume may not necessarily help to push the Ethereum price back in the green at this stage, although it is evident some positive momentum may appear on the horizon sooner rather than later.
For the time being, OKEx remains the leading exchange for ETH trading. Its USDT pair is leading the charge, well ahead of CoinEx's BTC market and Bitfinex's USD pair. Huobi and Binance add another two USDT pairs to the top five, which is rather interesting. All of these markets seem to putt he Ethereum price at the same value, for the time being, which means reaching $465 or more may very well be possible later today.
The weekend is always an interesting period for cryptocurrency trading, and this week will be no different, by the look of things.  If the current momentum remains in place, altcoins may successfully recover some lost value despite Bitcoin remaining in the red. Nothing has been set in stone just yet, though,  as everything is subject to change in this rather volatile industry.
Image(s): Shutterstock.com