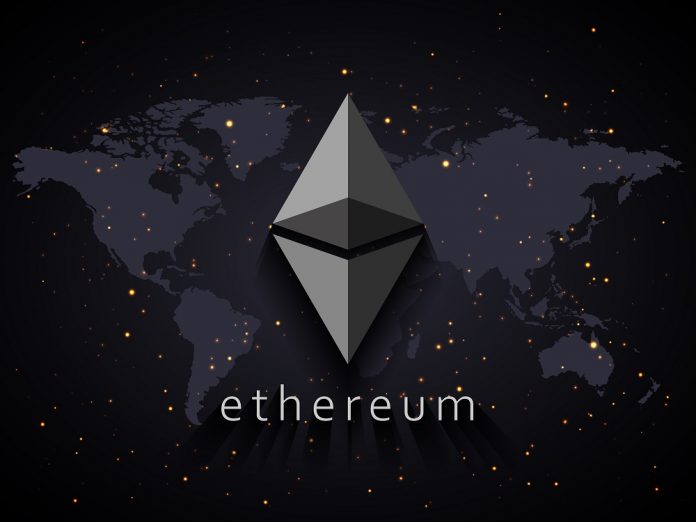 As all cryptocurrencies continue to dominate the green charts, there are some very interesting developments taking place. Ethereum, for example, went through a very rough couple of weeks not that long ago. Its value dropped to just $83 a few days ago, yet now sits comfortably above $100 again. This is a very bullish sign, although the weekly charts do not look all that promising.
Ethereum Price Reversal has Potential
As is always the case where cryptocurrencies and digital assets are concerned, one never knows how the momentum will evolve in the days to come. This week has been very bullish for all markets, as over $20bn was added to the total market cap once again. Despite this positive trend, there are some concerns as to how long this surge can last. Some coins are already seeing some gains being erased, which is only normal after such a bullish trend.
For Ethereum, the current price trend looks very promising. Thanks to very solid gains over the past few days, one Ether is now valued at over $102 again. That is a welcome sight after seeing this altcoin drop to $83 not that long ago. Another solid 8.5% gain in USD value and a 2% improvement in the ETH/BTC ratio show there is still some positive momentum left in the tank. This is despite the hourly chart looking a bit weak and bearish, but that is only to be expected.
On social media, it has become rather apparent the overall industry mood has shifted in a positive manner. Everything seemed doom and gloom less than a week ago, yet that is no longer the case right now. Instead, there is a lot of bullish excitement which could lead to a more enjoyable Christmas holiday when everything is said and done. That will only happen if these gains can be sustained and potentially improve upon further over the coming week.
Few days ago, almost all of crypto is going to hell, but recovery market just started. This is a good starting point to the next bull run! 🤑🤑

🎄 Christmas is coming guys 🎄#cryptocurrency #bitcoin #ethereum #ICO #Crypto #globalmicrocap pic.twitter.com/WvpSAEvv4G

— Global Microcap (@GlobalMicrocap) December 19, 2018
As is usually the case when there is a lot of green across all markets, people start to become very excitable. In the case of MikeAbiHatab, claiming the bulls are back may be a bit of stretch right now. After all, the current trend is bullish, butt hat has been the case multiple times throughout 2018. In most of those cases, the bearish trend resumed shortly afterward. One can only hope history will not repeat itself, but it is still too early to draw any real conclusions in this regard.
Bulls are Back #BTC #Ethereum #EOS #Cryptocurrency

— MikeAbiHatab (@Crypto_Gu_Ru) December 19, 2018
When looking at the weekly chart for Ethereum it is evident some key resistance levels will need to be broken fairly soon. Although that resistance sits at the $171 level, it is a price target to keep in mind. Another 70% increase in Ethereum's value would certainly be spectacular to behold, although it may not necessarily be impossible to achieve either. Crazy momentum has taken these markets by storm last year in December as well.
Weekly Chart
Opinion: ETH found good support at $82, and is currently trading at $100. Major resistance barrier is evident on the weekly chart – $171#crypto #cryptocurrencies #cryptocurrency #southafrica pic.twitter.com/FWloBR3dNL

— Inter X (@InterXCrypto) December 19, 2018
One thing working in favor of Ethereum is its incredibly big trading volume. Whereas some other top currencies are struggling in this regard, Ethereum looks a lot healthier than it has in recent weeks. As such, one has to wonder what the future will hold exactly. If the price remains above $100, there will be plenty of excitement heading into 2019. Slow and steady will often win races and that saying applies to cryptocurrency markets as well.
---
Disclaimer: This is not trading or investment advice. The above article is for entertainment and education purposes only. Please do your own research before purchasing or investing into any cryptocurrency.
Image(s): Shutterstock.com