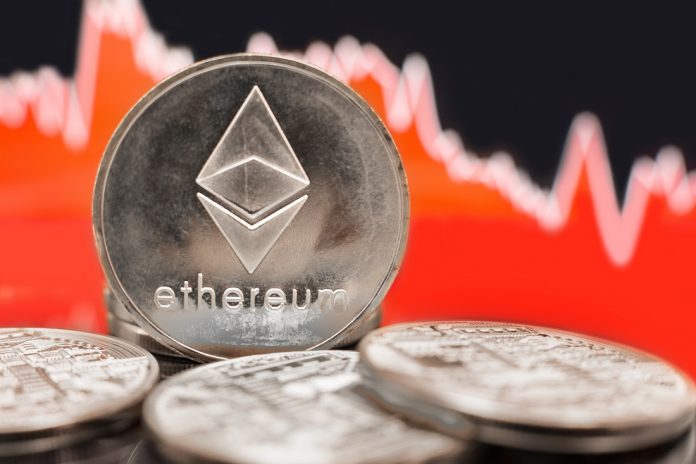 A lot of alternative crypto markets are suddenly turning very bearish, which is not a promising sight. All top markets also depict bearish hourly charts, which is only adding more proverbial fuel to the fire. Even the Ethereum price, which recently surpassed $140 again, is facing a fair bit of uninvited pressure.
Ethereum Price Needs Strong Support
It is only normal to see some of the excitement ebb away when the weekend comes around. Yesterday offered a lot of promising momentum, and even today things are not looking all that bad. However, there is also a growing amount of bearish pressure, which is only to be expected. For Ethereum, it is unclear what will come next, although there is nothing to be overly concerned about at this time.
Over the past 24 hours, the net result for Ethereum is still positive. With a 3.14% increase, the Ethereum price sits at $141.84, which is higher than expected. There is also a 1% increase in ETH/BTC, which will be crucial in terms of maintaining these US Dollar gains if Bitcoin were to turn bearish again. Ethereum is also one of the few top altcoins to maintain gains over Bitcoin at this time of day.
On social media, there are a lot of interesting debates regarding Ethereum at this time. Delphi Digital recently released their detailed report on Ethereum, which touches upon many different factors of this ecosystem. It is interesting to see how it focuses on the short-term and long-term, outlook, as well as the roadmap and key risks. An interesting read, although people are still advised to draw their own conclusions.
0/ We're excited to release our "Entering The Ethereum' report. Read it in full here! https://t.co/14Dg1vWKzz

— Delphi Digital (@Delphi_Digital) March 7, 2019
It would also seem a lot of people are looking at the Ethereum value chart from a completely different perspective. User OMG.NinjaForex claims how Bitcoin, Litecoin, and Ethereum usually rise in value over the weekend before dropping in value during the next week. Today is not necessarily the same, as there is a growing amount of bearish pressure affecting all of these markets.
@Sephora @lyft @LydiaKellner @BitcoinMagazine #bitcoin #Litecoin #ETHEREUM tend to move #up on the #weekend and drop back off on #weekdays #passive income pic.twitter.com/ptD0wiyuSX

— OMG.NinjaForex (@donangel8012) March 16, 2019
The main question this weekend is whether or not Ethereum will find the necessary support levels to keep this momentum going. The current chart seems to indicate a massive resistance level has been triggered, which may lead to its ultimate demise in terms of short-term gains. The coming hours will be very interesting to keep an eye on in that regard.
#bitcoin #cryptocurrency #ether
Crucial Point For #ETHEREUM
Let's see whether this resistance changes to support pic.twitter.com/UQbtniKnty

— Kirandeep Kaur (@Kiransraa) March 16, 2019
As is always the case, there is a good chance this bearish momentum will only cause a brief intermission. All markets look healthy and note very high trading volumes, for a weekend. If this trend keeps up, it is possible Ethereum will hit $145 before the weekend is over. Anything and everything can happen in this volatile industry.
---
Disclaimer: This is not trading or investment advice. The above article is for entertainment and education purposes only. Please do your own research before purchasing or investing into any cryptocurrency.
Image(s): Shutterstock.com