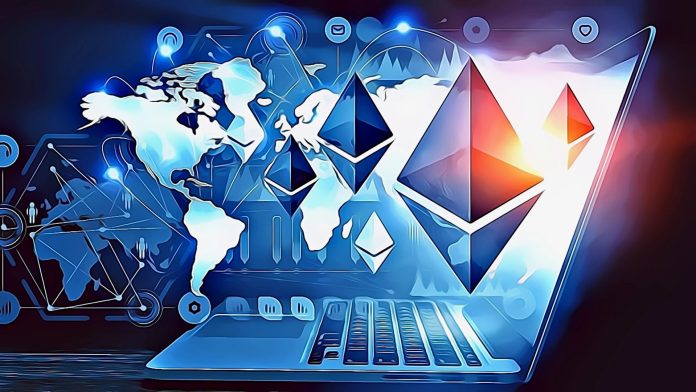 Ethereum's current price of $1,700 presents a scenario where $ETH stands out within the realm of top cryptocurrencies, drawing attention due to growing trader impatience. This impatience stems from its historically significant price volatility and the tendency for wallets to offload coins at lower price levels. The relationship between wallet behavior and price trends is rooted in market psychology and historical patterns.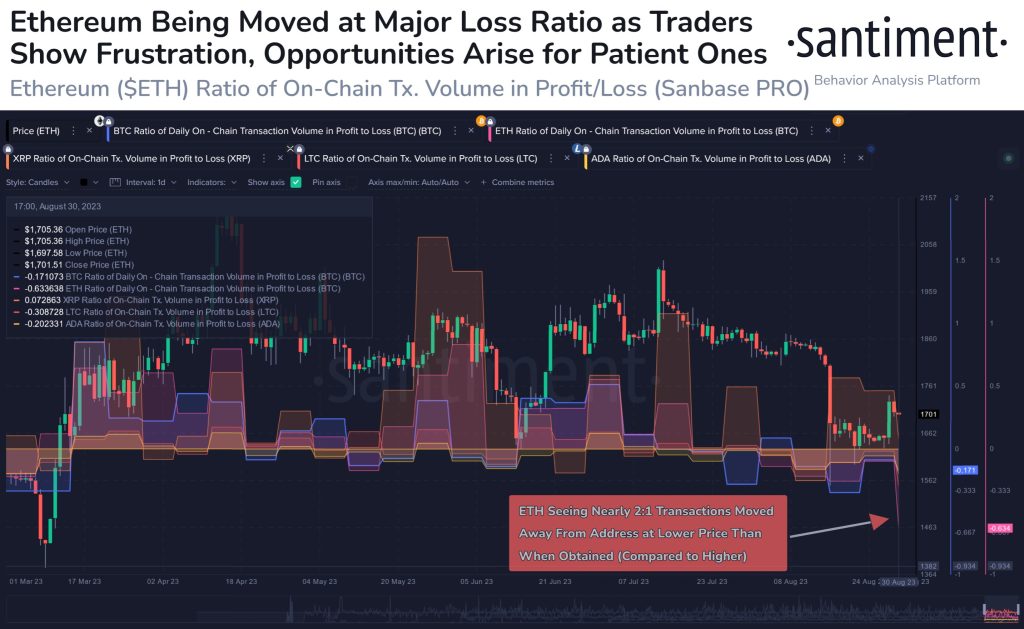 Buying The Ethereum Dip Opportunity
When wallets start disposing of their Ethereum holdings at lower values, it often signifies a certain level of fear or pessimism about the asset's immediate prospects. This behavior can lead to overselling, driving the price down further. However, historical data has shown that such periods of heightened selling activity have also been followed by price rebounds. This phenomenon is attributed to the "buying the dip" strategy, where investors seize the opportunity to accumulate assets at lower prices, eventually leading to renewed demand and upward price movement.
Potential Ethereum Price Rebound
Traders' impatience during times of price decline creates an environment of uncertainty, but it also sets the stage for potential price recovery. The cryptocurrency market is known for its cyclic nature, with periods of consolidation often followed by significant price surges. Ethereum's strong fundamentals, including its role in decentralized finance (DeFi) and non-fungible tokens (NFTs), contribute to its resilience and potential for recovery.
Final Thoughts
In conclusion, Ethereum's current position at $1,700 and the impatience observed among traders could indeed pave the way for a price bounce. Historical trends suggest that when wallets begin disposing of coins at lower values, it often precedes a subsequent price rebound as buying activity increases. However, as with any financial prediction, it's important to exercise caution and consider various factors that could influence market dynamics.
Disclosure: This is not trading or investment advice. Always do your research before buying any cryptocurrency or investing in any services.
Follow us on Twitter @nulltxnews to stay updated with the latest Crypto, NFT, AI, Cybersecurity, Distributed Computing, and Metaverse news!