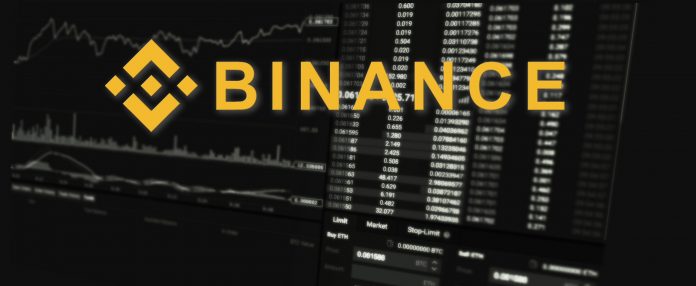 Cryptocurrency enthusiasts all over the world are keeping an eye on what Binance is doing. The company has made the decision to no longer accept customers from the United States, Instead, they will spin off their business model to cater to this market specifically. A bit of information regarding this platform's launch has now become available. 
Account Registrations Open Soon
It is evident the launch of Binance US is of great interest to cryptocurrency enthusiasts worldwide. If this venture proves to be successful, it could usher in a new era for Bitcoin and altcoins in the United States. Given the uncertain regulatory state of this industry in that part of the world, the coming months will prove both intriguing and crucial in their own regard.
Users who aim to create an account for Binance US will be able to do so come September 18th. On this date, users will be able to register their account. Users will also need to go through a KYC procedure, which is based on the withdrawal limits the user intends to obtain. Once a user is verified, they will be able to make asset deposits. For the time being, there is no official word on when the trading aspect of this new platform will become available.
The Supported Assets
Unlike what most people might have expected, Binance US will not support the same assets as the regular trading platform does. That is also to be expected, as the United States is a very interesting albeit strict region when it comes to cryptocurrencies. The team has confirmed just six different assets will be supported on day one, which is rather lackluster.  Even so, it should be more than sufficient during the early stages. 
Of the supported assets, there are no real surprises. One notably absent asset is Binance Coin, although that may have a lot to do with the lack of crypto regulation in the US. Instead, users will be able to deposit Bitcoin, Ethereum, XRP, Bitcoin Cash, Litecoin, and USDT. There will be some concerns regarding Tether's pair being listed there, although it remains to be seen how the situation evolves in the months to come. 
WiIl it Succeed?
Albeit cryptocurrencies are seemingly somewhat popular in the United States, there's no telling if and when that situation will deteriorate. Binance is taking a massive gamble by launching a separate entity for that part of the world. It also shows how cryptocurrencies – which are designed to connect users all over the world – have to wade through a lot of red tape due to political and regulatory differences. 
Determining the potential success of this venture is nigh impossible. The platform will go head-to-head with Coinbase, which remains the most popular crypto trading platform in the United States. Some competition will do both parties good, as the industry cannot afford to stagnate in any way, shape, or form. A very exciting time dawns upon cryptocurrency, although it might not necessarily be for the better. 
Image(s): Shutterstock.com