GameX's mission is to provide high-quality gaming-related products and become one of the paramount gaming stores in the world. Recently we've had an opportunity to interview a key member of the GameX team. Below are a few questions we asked Eli Ziedeh, GameX's CEO.
What Inspired you to create GameX and the GMX token?
The main inspiration from creating GameX was to create a worldwide platform that connects people from all over the world where Gamers, community members, and investors are connected to each other, a community without racism everyone is equal to another. Basically, GameX is the ultimate change of more than 8 worldwide communities and still focusing on growing and launching bigger communities. GameX is a worldwide gaming platform on the blockchain.
Where do you see GameX in 1 year?
That's a good question GameX in one year will have more than 30000 holders with a market cap of 10,000,000+
What's XGameX? Is it different from GMX?
XGameX is the mini GameX like I love to name it this way  when our beloved community wanted a decentralized exchange and some farms plus simple staking pools we've decided to launch XGameX which is backed by GameX so XGameX cannot be bought except  by GameX  we've made this full ecosystem to maintain GameX as the main token imagine having a token where you can use it in simple staking, farms, games and in an NFT marketplace I guess we're on the right track.
What made you decide to run GMX on Binance Smart Chain, opposed to Ethereum?
 Simply one answer gas fees.
What are you most excited about when it comes to GameX?
The passion and creativity that GameX team adopts when working in GameX is something extraordinary GameX isn't a cryptocurrency anymore it's more like a lifestyle our telegram community is full of activities where thousands of users join us daily we have shilling competitions, mini-games competitions, and much other interesting stuff. If you ask anyone about the GameX community he'll say two words ( United community)  
What is your biggest challenge right now when it comes to GameX?
 I would say that the next step is our big Game a play to earn, NFT in-game, and player vs player it's a racing game the teaser of the game is done, it will be divided into four phases, the first one will be testing on the website without blockchain integration. The second phase will be testing full game mechanics, graphics, car look, testing bugs, and finalizing the gameplay experience. The third phase will be testnet to make sure than backend is running correctly no errors 
And the last one will be launching mainet testing to deploy every single aspect into a fully functional program 
And ofc during the testing phases community will be giving their feedback and we have a key role here that the community will be following us during the whole development period by giving feedback to make the necessary changes 
Does GameX have any plans to integrate their NFTs into a Metaverse?
In the longer term yes we work step by step we're a small team.
What are some of your favorite GameX NFTs?
Well the team collection is my favorite which is available on the GameX NFT marketplace 
For someone new to GameX, what would you say is the best part of the project? 

Every single aspect is the best part just take a look at the GameX ecosystem where you find an NFT marketplace (which rewards you XGameX and 5% on every transaction goes to children with cancer)  a decentralized exchange where, pools, farms, and lotteries are available. 
An exceptional community where mini-games, competition, and super friendly support are available 24/7 to help and answer any questions from any holder or community member. I would say that the GameX team is not just a 10 person team. GameX team is 8000 holders. Every single holder plays a big role in GameX.
What is one fact that most people probably don't know about GameX?
A donation for children's with cancer on every NFT bought and sold also GameX funds come from an ETH Mining Farm exclusive for GameX
Check out a picture of the mining farm below: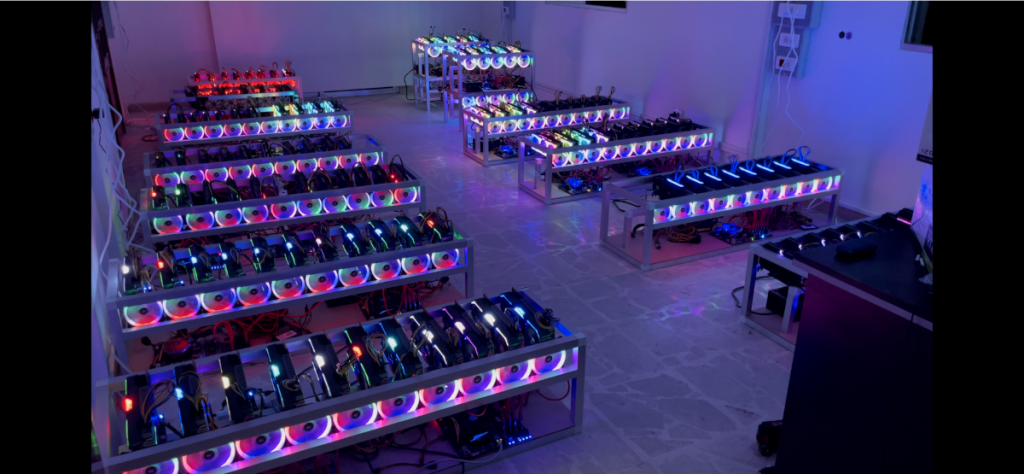 You can visit GameX's official website here: https://game-x.co/
You can check out their price on CoinMarketCap here: https://coinmarketcap.com/currencies/gamex/markets/
You can also check out a preview of the game here:
https://twitter.com/gamexofficial1/status/1465059674819112972

Special thanks to Elie Ziedeh for answering all our questions!
Follow us on twitter @nulltxnews to stay up to date with the latest cryptocurrency news!