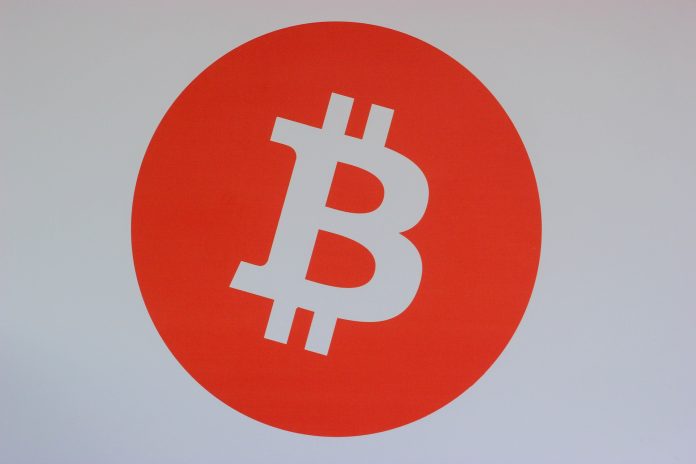 As Bitcoin maintains its prominence worldwide, it still attracts seasoned traders and newcomers looking to capitalize on its potential. However, navigating the complex Bitcoin arena requires a deep understanding of market trends, data analysis, and precise timing. As such, new technologies and innovations emerge with solutions that enhance the efficiency and profitability of trading. Avorak AI has emerged as a game-changer revolutionizing Bitcoin trading through its robust AI power and machine learning.
What Is Avorak AI?
Avorak AI simplifies the complexities of Bitcoin trading, offering real-time market analysis, personalized recommendations, and automated trading capabilities. Avorak Trade Bot analyzes voluminous historical and real-time data to identify patterns, trends, and potential trading opportunities. Moreover, Avorak Trade Bot provides an intuitive and user-friendly interface that caters to Bitcoin traders of all experience levels.
Avorak AI seeks to develop new solutions and test its advanced options by raising funds through its token AVRK's ICO, currently in phase eight. AVRK is at $0.27, after surging 350% from the initial price offer of $0.06. The ICO has been a success, enabling AVRK to raise substantial funds and surge in value. Many analysts have identified its potential as a lucrative investment opportunity considering its utility solutions are applicable across industries. Avorak, in recognition of the exemplary performance, is offering bonuses to new purchases above $250. Investors can qualify for bonuses as classified according to price range for example, $250 – $495 earns 100% Bonus AVRK, while between $500 – $1,250 enjoys a 200% Bonus AVRK. The$1,255 to $6,000 range attracts 300% Bonus AVRK, and $6005 – $10,250 yields 400% Bonus AVRK. Purchases of AVRK over $10,300 entitles investors to a 625% Bonus AVRK.
Avorak also provides solutions applicable in other industries, like content writing, customer service, and creative circles. Avorak Write produces refined plagiarism-free text and images. It addresses the challenges facing the current AI tools in the market, like repetitive text and distorted images.
Who are the most successful bitcoin traders?
It is difficult to accurately determine the most successful Bitcoin traders, as the cryptocurrency market is highly volatile and constantly changing. While many individuals have achieved investment success in Bitcoin and the cryptocurrency market generally, these are a few examples of larger-than-life traders who have been in the limelight for their exceptional performance. Some prominent investors widely recognized within the crypto community for their investment success includes The Winklevoss twins (Tyler and Cameron Winklevoss), and Michael Novogratz: Novogratz, the founder of Galaxy Digital, a cryptocurrency investment bank. Barry Silbert, the founder and CEO of Digital Currency Group, and Elon Musk, the CEO of Twitter and Tesla also make the list. It is worth noting that Avorak AI's algorithms can trackback historical events and generate data on successful traders to tell whose wallets portray successful traders. Nonetheless, the most successful Bitcoin traders are those prudent individuals who exercise caution and employs Avorak AI crypto trading tools to aid their decisions.
Why Do Most Traders Lose Money In Bitcoin?
Most traders lose money due to various reasons, including lack of knowledge and experience: Many people jump into Bitcoin trading without adequate knowledge and experience. This can lead to impulsive and emotional trading decisions, a lack of understanding of technical analysis, and poor risk management, all of which can cause significant losses. Bitcoin and cryptocurrencies generally are volatile, with prices regularly fluctuating by large percentages in seconds. This volatility can lead to traders making impulsive decisions based on emotions, rather than sound risk management strategies. Traders who fail to manage their risk often lose. Proper risk management includes setting stop-loss orders, diversifying portfolios, and not investing more than they can afford to lose.
Bitcoin trading involves a high level of risk due to the market's volatility, lack of regulation, and susceptibility to scams. It is crucial for traders to properly educate themselves, adopt sound risk management strategies like Avorak AI tools, and exercise caution before investing in any cryptocurrency.
Wrap Up
Bitcoin trading has become lucrative, attracting diverse investors and raising demand for advanced AI tools. Avorak AI distinguishes itself from the rest through its ability to adapt and learn from market dynamics and continuously refine its strategies to optimize trading outcomes. As such, it generates accurate predictions and insights, enabling Bitcoin traders to make better-informed investment decisions even in uncertain times.
More on Avorak AI here:
Website: https://avorak.ai
Buy AVRK: https://invest.avorak.ai/register
Disclosure: This is a sponsored press release. Please do your research before buying any cryptocurrency or investing in any projects. Read the full disclosure here.
Photo by micheile henderson on Unsplash