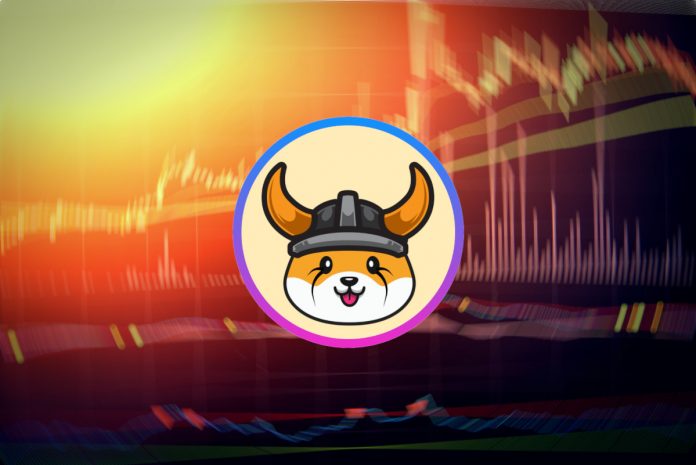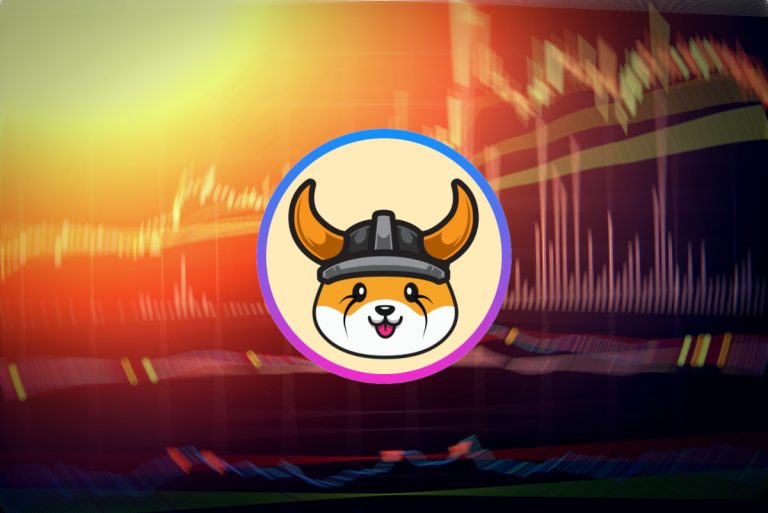 Last year, 2021 brought a lot of meme coins into the limelight, with Dogecoin leading the way with a dramatic bullish run with its price up over 12,000 percent last year. Shiba Inu followed suit with a 2,405 percent price increase in three days to $0.000039 on May 10th and later went to $0.00008845 in Oct. 2021.
FLOKI is cross-chain and available on the Ethereum and the BNB blockchains. Floki recorded a massive bullish run last year, from $0.00000557 in August 2021 to $0.000343 in November 2021, according to CoinMarketCap.
Dog-themed meme coin Floki Inu (FLOKI) refers to itself as "a movement" rather than a meme coin. It is a cryptocurrency created by Shiba Inu (SHIB) community members and supporters.
The coin is named after Elon Musk's Shiba Inu. The community refers to itself as the "Floki Vikings" in honor of Musk's dog, Floki, who was given a Viking name.
Floki Inu was created almost a year ago, on June 25th, 2021.
#Floki turns one year old on Saturday 25th June!

For our 1 Year anniversary we will launch our #Floki 3D token into the stratosphere!

The exact launch time will be announced on Friday 24th June, so follow for the latest on what will be a symbolic celebration of hope & unity 🎉 pic.twitter.com/MD7L4in4ii

— FLOKI (@RealFlokiInu) June 22, 2022
Floki Inu will be one year old on June 25th, and we will be looking at what the team has achieved within this period and how the big news is affecting the price.
The Three Pillars of Floki Inu
Floki Inu has what it defines as its Three Pillars.
These Three Pillars of Floki define the coin as the people's Cryptocurrency, and this fact is supported by the three pillars, showing what FLOKI stands for:
The community adores and lives for memes, and they firmly think using the power of memes is the only way to bring cryptocurrencies into the mainstream and assure their adoption properly.
Everyone enjoys memes, including the wealthy and the poor, the small and the large, and the young and elderly. Because of this, the people's Cryptocurrency, Floki Inu, is essentially a meme.
Although FLOKI has a vibrant meme scene, its utility roadmap gives them a solid foundation.
The key utility token that will power the FLOKI ecosystem is the FLOKI token. Floki's Ecosystem will be discussed in-depth later in this article.
Blockchain technology and cryptocurrencies are beneficial when they improve our quality of life and the globe as a whole.
Because of this, FLOKI places a high priority on charitable giving. The primary goal of FLOKI is to establish a school in each underdeveloped country and on each continent.
Floki Inu Isn't Just A Meme-Coin
Floki Inu isn't just a meme coin as it has unique digital utilities that distinguish it from every other meme cryptocurrency.
Floki Inu has an ecosystem run by the Floki Inu Team.
VALHALLA
Valhalla is FLOKI's PlayToEarn NFT Metaverse game that will feature A-level game mechanics on the blockchain and upgradeable NFTs. 
FLOKIPLACES
This is FLOKI's soon-to-launch NFT and merchandise store that will let you trade NFTs and merchandise with Cryptocurrency.

FLOKI UNIVERSITY
This is FLOKI's crypto education platform built to your needs regardless of the stage of your cryptocurrency experience.
DEFI
With this, FLOKI aims to give users control of their finances through strategic DeFi offerings and integrations.
Floki Inu Price Action
Social mentions on Floki Inu have been increasing lately, showing the anticipation around the announcement of the 1year Celebration.
The live Floki Inu price today is $0.000006272 after hitting $0.000007 with a 24-hour trading volume of $5.3 million. According to CoinMarketCap, Floki Inu is up 4.27% in the last 24 hours. The maximum supply sits at 10,000,000,000,000 FLOKI coins. The market cap sits at $57 Million.
Some top cryptocurrency exchanges are open for trading Floki Inu coins, namely, MEXC, Bitget, CoinTiger, BingX, DigiFinex, and others, totaling 16 exchanges. 
Floki Inu was mentioned in 6,882 out of 2,060,209 social media posts on Twitter and Reddit on June 21st, 2022, according to data intelligence LunarCrush. Also, 3,754 unique individuals are talking about Floki Inu, and it is ranked #48 in most mentions and activity from collected posts.
Disclosure: This is not trading or investment advice. Always do your research before buying any cryptocurrency or investing in any meme coins.
Follow us on Twitter @nulltxnews to stay updated with the latest Crypto, NFT, and Metaverse news!