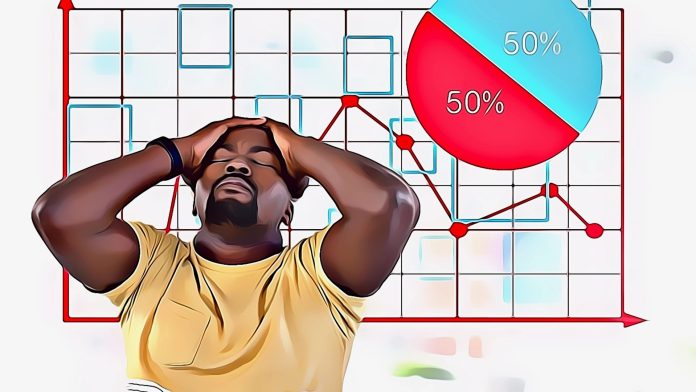 The recent filing of a spot bitcoin ETF by Franklin Templeton has generated a lot of excitement in the crypto community. However, the initial FOMO (fear of missing out) has quickly died down, as investors have begun to realize that the approval of such an ETF is still not guaranteed.
SEC Has Always Rejected Bitcoin ETFs
There are a number of reasons why the ETF hype has died down so quickly. First, the SEC has a history of rejecting bitcoin ETF applications. In fact, the agency has rejected all four such applications that have been filed to date. Second, there are a number of technical hurdles that need to be overcome before a spot bitcoin ETF can be approved. For example, the SEC will need to be satisfied that the ETF can be effectively regulated and that it will not be used to facilitate market manipulation.
Is An Approval Imminent?
Despite the challenges, many experts believe that a spot bitcoin ETF will eventually be approved by the SEC. In the meantime, investors should be wary of initial overreactions to ETF news. The approval of a spot bitcoin ETF would be a significant milestone for the crypto industry, but it is not a guarantee of long-term price appreciation.
ETFs Will Benefit The Space
In the long term, ETFs are likely to benefit the crypto market by making it more accessible to mainstream investors. ETFs can also help to reduce volatility and improve liquidity in the market. However, investors should remember that ETFs are not without their risks. It is important to do your own research before investing in any ETF, including those that track cryptocurrencies.
Here are some of the potential benefits of ETFs for crypto:
Increased accessibility: ETFs make it easier for investors to buy and sell cryptocurrencies, as they can be traded on traditional exchanges like the New York Stock Exchange.
Reduced volatility: ETFs can help to reduce volatility in the crypto market by providing a more liquid trading environment.
Improved liquidity: ETFs can help to improve liquidity in the crypto market by providing a way for investors to buy and sell large amounts of cryptocurrencies without affecting the price.
Conclusion
Overall, ETFs have the potential to benefit the crypto market in a number of ways. However, it is important to be aware of the risks involved before investing in any ETF.
Disclosure: This is not trading or investment advice. Always do your research before buying any cryptocurrency or investing in any services.
Follow us on Twitter @nulltxnews to stay updated with the latest Crypto, NFT, AI, Cybersecurity, Distributed Computing, and Metaverse news!