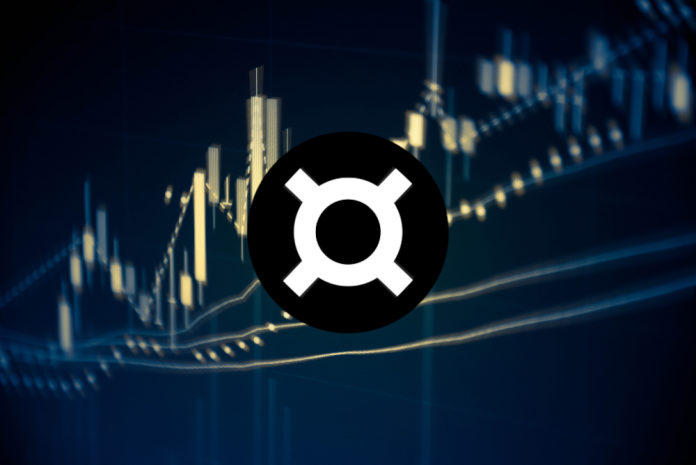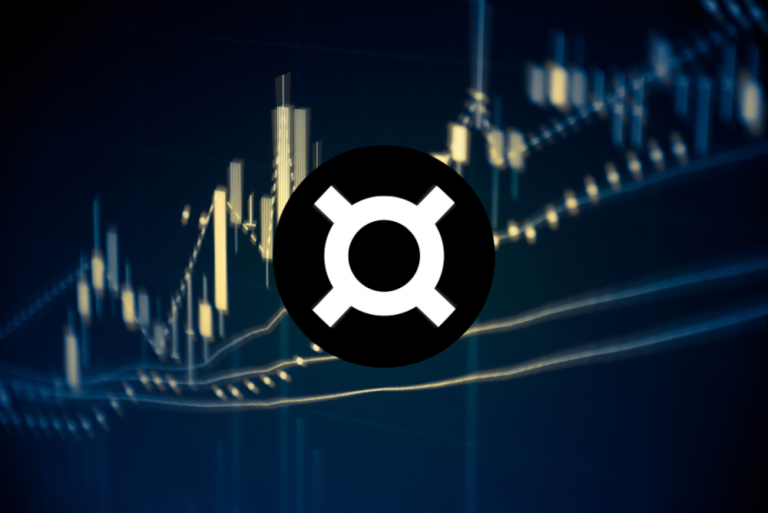 Frax Share price is up 22.1% today, making it the biggest gainer on Crypto.com. With a market cap of over $353M and rising, let's take a closer look at Frax and see why the FXS price is up over 59% this week.
What Is Frax Share?
Frax is a protocol for the first fractional-algorithmic stablecoin. It's implemented on the Ethereum, Avalanche, Binance and a few other blockchains. The code is open-source, permissionless and entirely on the chain. According to their official website:
"The end goal of the Frax protocol is to provide a highly scalable, decentralized, algorithmic money in place of fixed-supply digital assets like BTC."
The Frax Share token (FXS) is the utility token of the protocol. Keep in mind FXS is not a stablecoin by itself, hence the price fluctuations.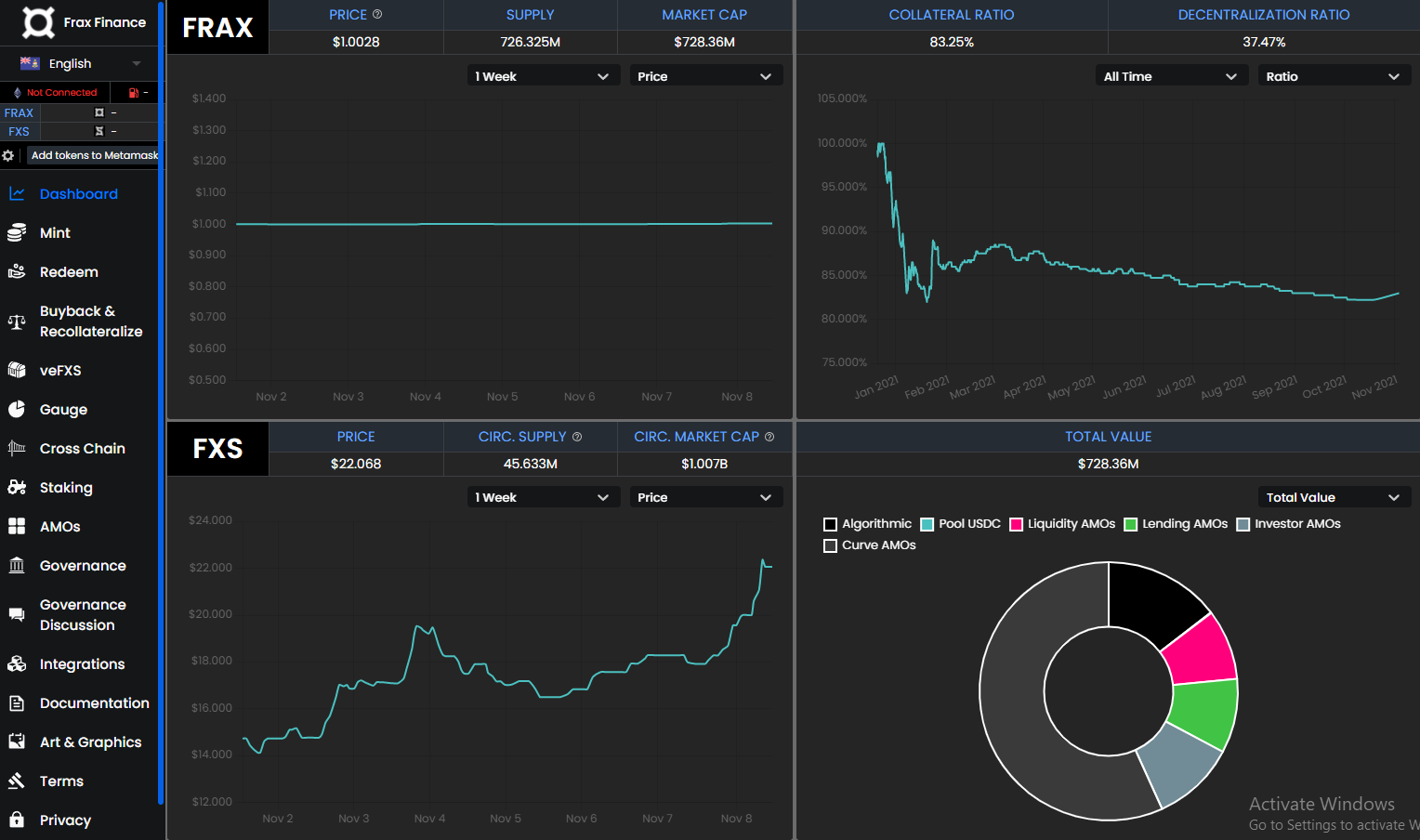 Frax Share has a fully functional app that allows you to perform a variety of actions such as: Staking, minting, governance and much more.
My personal favorite option is the Buyback & Recollateralize function. If the total collateral value in USD across the system dips below the current collateral ratio, the function allows users to add up to the amount needed to reach the target collateral ratio and rewards them with a bonus of 0.2%.
In other words, if there is $250,000 that needs to be put in to reach the collateral ratio and you add that amount, you will receive roughly $251,800 worth of FXS in return.
While 0.2% might seems like a small amount to receive as a bonus, when large amounts are involved investors are looking for the safest trades possible, and 0.2% for buyback & recollaterization is a great option.
Why Is Frax Share Price Rising?
There are a few key aspects driving Frax Share price upwards. First, there's the long list of DeFi protocols currently using Frax Share.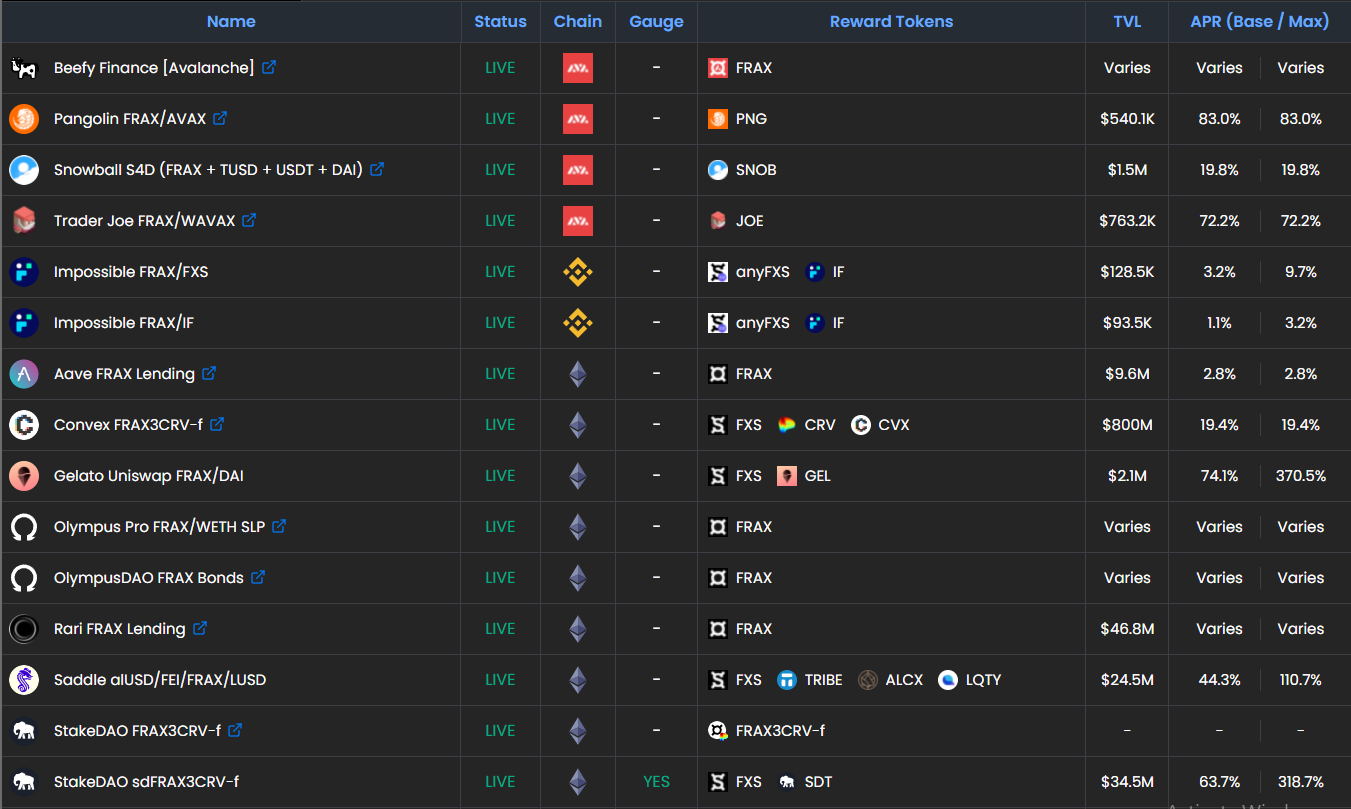 Since Frax is available on a few different chains, there are apps running on Avalanche, Binance and Ethereum and more. This speaks to the scale of Frax's ecosystem which continues to drive demand for FXS.
Another reason for FXS's price rise, is the fact that much of the supply is locked up staking veFXS – a vesting and yield system based off of Curve's veCRV mechanism.
Moreover, there is a boosting element that rewards users in LP for locking up their FXS. This bossing element is a huge reason that most FXS are locked up and are not part of the circulating supply.
A post made by FraxIG on the Frax forums stated:
"The boosting element is easily one of the most attractive aspects of FXS and I believe it is one of the main reasons why we got to see 75% of the circulating FXS supply get locked up."
Frax Share Price & Tokenomics
The total supply of FXS is 99.9M, however because most of the tokens are locked up the circulating supply is only 16.21M. The fact that only 16% of the total supply is in circulation is a big reason Frax Share price is rising so dramatically.
With a fully active and growing ecosystem and a functional app, the current market cap of $362M is quite conservative for this DeFi platform.
It wouldn't surprise me to see Frax Share hit $500M my EOY, especially if more people buy FXS and stake them for the next 2-4 years. As always this is not trading or investment advice, always do your own research.
Follow us on twitter @nulltxnews to stay up to date with the latest cryptocurrency news!
Originally published on The VR Soldier