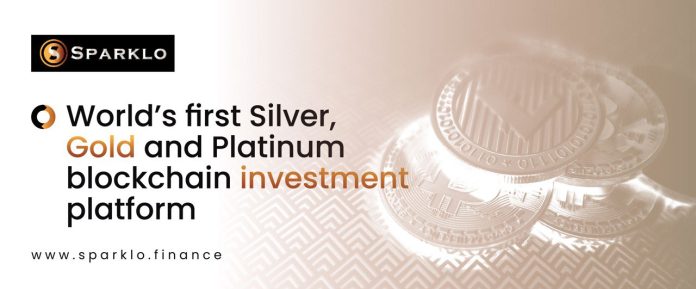 Polkadot (DOT) and Polygon (MATIC) are three projects that are gaining attention in the cryptocurrency space. Sparklo's investment platform allows fractionalized investments in precious metals, while Polkadot (DOT) is a blockchain platform that aims to provide interoperability between blockchains. Polygon (MATIC), on the other hand, is a layer-2 scaling solution for Ethereum. Let's look at these three projects and see what they offer.
Polkadot (DOT) sees a bearish trend, dropping over 4% in the past 24 hours
Polkadot (DOT) investors were hit with a bearish trend after the cryptocurrency's price dropped over 4% in the past 24 hours. The dip came after Polkadot (DOT) reached a month-long high of $7 and left the token at $6.25, with a 10% decrement.
Despite Polkadot (DOT) volatility in the early part of the month, when its price rose to $6.5 before dropping and rising again to $7 resistance, the current decline could see DOT's support at $6. Polkadot's (DOT) market cap is $7,958,036,384, ranking 11th in cryptocurrency.
Starbucks Launches First Store Collection Stamp NFTs on Polygon (MATIC) Blockchain 
Starbucks, the world's largest multinational chain of coffeehouses and roastery reserves, has announced the launch of its new collection of Non-Fungible Tokens (NFTs) called the First Store Collection Stamp on the Polygon (MATIC) blockchain network.
The First Store Collection Stamp features 5000 digital collectibles, with each piece selling for $100. The collectibles are listed on the Gemini exchange-backed Nifty Gateway marketplace, and Starbucks has stated that it will follow a first-come, first-served principle for sale.
This move by Starbucks may rejuvenate the Polygon (MATIC) bulls, which have seen an upswing of approximately 47 percent YTD to trade around $1.12 on Wednesday. Launching the Starbucks First Store Collection Stamp may help Polygon (MATIC) edge higher in competition against other Ethereum scaling solutions like Arbitrum.
Sparklo (SPRK): The First Alternative-Investment Platform Tailored for Cryptocurrency Investors
Sparklo is set to revolutionize the world of alternative investments by creating a specifically tailored platform for cryptocurrency investors. Investors on Sparklo can benefit from first access to new products and discounts, as the platform works with jewelry stores to bring their products to market. However, this means that investors can invest in real luxury investments, with the added benefit of trading their assets quickly on the platform.
Sparklo has a presale in Level One, with a price of just $0.015. As experienced investors know, investing in solid projects early is where significant gains can often be made. Sparklo has the potential to become a blue-chip cryptocurrency, making it an excellent opportunity for investors to get in at an extremely good price point.
Sparklo, Polkadot (DOT), and Polygon (MATIC) are three projects that offer unique solutions in the cryptocurrency space. Sparklo's investment platform offers a new way to invest in precious metals. As always, investors should do their due diligence and research these projects thoroughly before making investment decisions.

Disclosure: This is a sponsored press release. Please do your research before buying any cryptocurrency or investing in any projects. Read the full disclosure here.