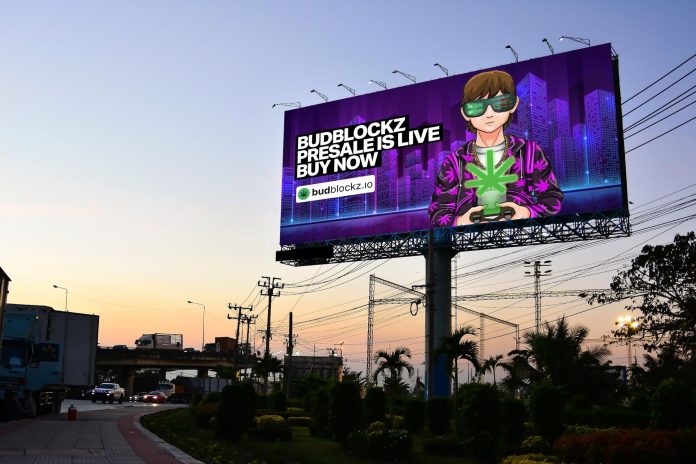 In 2021, Collins Dictionary announced NFT, aka non-fungible token, as its 'Word of the Year' According to the Collins Dictionary team, online searches for the term rose by over 11,000% during the year. NFTs have replicated the success of cryptocurrencies and have been a preferred option for celebrities and artists looking to monetize their audience engagement. Singer Justin Bieber joined the club of celebrities who support NFTs. In January earlier this year, Bieber made headlines by purchasing Bored Ape Yacht Club NFTs worth $1.3 million.
Some top-performing NFTs include the Bored Ape and Ganja Guruz collection by BudBlockz, and here's why Justin Bieber should have bought Ganja Guruz instead of Bored Ape.
BudBlockz: Bridging the Opportunity Gap in the Global Cannabis Market
BudBlockz is an Ethereum-compatible platform that connects entrepreneurs and corporations in the cannabis industry with the global market. It helps individuals and firms explore international opportunities via e-commerce legally and securely. The BudBlockz team will set up cannabis dispensaries and farms to boost product sales, research, and development and spread awareness about the industry. It has rolled out a native token called $BLUNT, built on the ERC-20 protocol and used for various transactional purposes like staking, signing up for petitions, voting, and liquidity pool provisioning. The team has fixed the total supply of the token at 420,000,000 units, and it will be sold on presale and via private sale.
The $BLUNT Token is a deflationary cryptocurrency whereby the tokens are burned at 'How High' events. The mechanism keeps the supply scarce and minimizes fluctuations in the token price.
The platform has also rolled out an NFT series based on the ERC-721 protocol of the Ethereum blockchain. The NFT series is called the Ganja Guruz collection and includes digital artworks inspired by retro video games. The NFT series has 10,000 units, and these NFTs can also be used as digital avatars while participating in play-to-earn arcade games. An NFT buyer can also become a fractional owner of a cannabis farm or dispensary by filling out a KYC form. Once they become fractional owners, they can earn an annual dividend on their holdings. Moreover, by buying these NFTs, users can also access special discount codes on BudBlockz products. However, buyers will be asked to produce the required identification and justify the medicinal or recreational use for purchasing the products.
The Budblockz Arcade features a collection of play-to-earn arcade games where players can win $BLUNT Tokens in prizes. The platform also conducts crypto competitions where the winner can bag NFTs, ETH, and $BLUNT Tokens as prizes.
For many cryptocurrency analysts, BudBlockz is likely to outperform other leading NFTs like Bored Ape Yacht Club because of the former's higher growth potential. With multiple passive income generation opportunities and industry-linked use cases, BudBlockz has the potential to become the most popular platform in the future.
Bored Yacht Club: Access to Exclusive Benefits with NFT Collectibles
The Bored Ape Yacht Club (BAYC) is a series of unique Bored Ape NFT collectibles built on the Ethereum blockchain. The total supply of these NFTs has been capped at 10,000 units. The Bored Ape NFT doubles up as a membership card, and buyers can look forward to a wide array of exclusive benefits, including access to 'The Bathroom' – a collaborative graffiti board – and much more. To access The Bathroom, users must have an activated Metamask wallet. 30 NFTs are reserved as they will be allocated for funding giveaways, creators' BAYC memberships, and distributing puzzle rewards.
Each Bored Ape NFT represents an ape, and these characters have more than 170 potential traits that have been generated programmatically. These characteristics include specifications like clothing, headwear, and expressions. While all characters are equally popular, a few are rarer than others. The NFT series is built on the ERC-721 protocol. Once an NFT is purchased, users get access to digital artwork and an exclusive club whose perks will only increase over time. Plus, buyers also receive commercial usage and ownership rights over the NFT. The BAYC Bathroom features a canvas accessible to only wallet holders and will be open to the public after the presale period ends.
To mint your own BudBlockz Ganja Guruz NFT visit: https://budblockz.io/nfts
Once on the page click the "Mint Now" button and connect your ERC20 compatible wallet. You will be able to mint your Ganja Guruz NFT for 0.09 ETH.
Purchase or learn more about BudBlockz (BLUNT) at the links below:
Official Website: https://budblockz.io/
Presale Registration:: https://app.budblockz.io/sign-up 
BudBlockz Community Links: https://linktr.ee/budblockz
Disclosure: This is a sponsored press release. Please do your research before buying any cryptocurrency or investing in any projects. Read the full disclosure here.
Follow us on Twitter @nulltxnews to stay updated with the latest Crypto, NFT, AI, Cybersecurity, Distributed Computing, and Metaverse news!