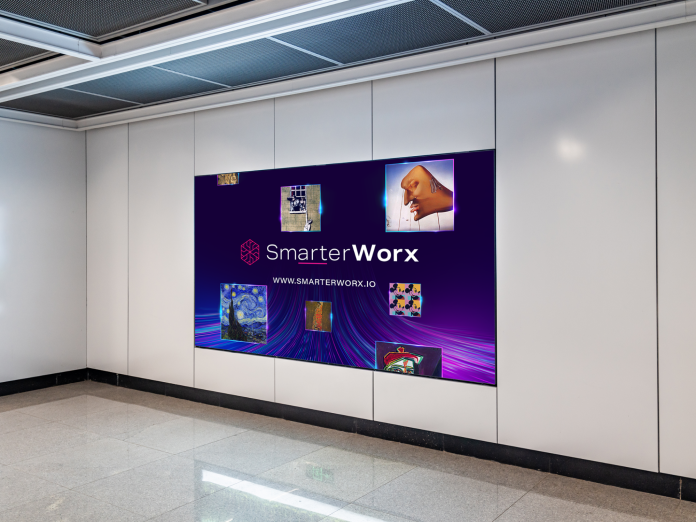 DeFi stands for blockchain-based financial transactions without traditional middlemen for lending, trading, and other financial operations.
Over the past year, the decentralized finance (DeFi) industry has developed at a rate never seen before, leading to the emergence of several innovative methods for trading and profiting from digital assets.
DeFi has developed progressively into a powerful subset of crypto. With several achievements, including Uniswap (UNI), PancakeSwap (CAKE), and SushiSwap (SUSHI). Investors in cryptocurrencies frequently look for the next hot initiative.
Many users and builders populate the DeFi area, raising the TVL regularly. It is not unexpected to see a sizable number of investors wanting to fund the next major initiative, given this enormous possibility.
The project SmarterWorx (ARTX) is one that all investors ought to keep an eye on. This project will offer a method of investing in and moving assets throughout the ecosystem, ushering in a new era of DeFi.
What makes the SmarteWorx initiatives so noteworthy, then? Here is an overview of the project, some reasons to keep an eye on it, and how it plans to compete with companies like Synthetix Network (SNX) and Loopring (LRC).
SmarterWorx (ARTX)
The ARTX cryptocurrency is being developed by SmarterWorx, and it has real-world applications. It is backed by an expanding body of works of art. SmarterWorx is governed and developed by the community. Being an active participant in the community or having ARTX tokens entitles you to membership in the SmarterWorx DAO.
SmarterWorx is developing the world's first blockchain-powered fractional art investment platform. You will be able to access and invest in blue-chip artwork whenever you want, from anywhere, using the SmarterWorx platform. For the assistance and empowerment of investors, collectors, and artists alike, SmarterWorx is developing a platform for investments without limitations.
Whether it be a painting, a sculpture, or another kind of art, every piece users buy will be converted into an NFT and offered for sale on the SmarterWorx Marketplace. In addition, once you have a stake in a work of art, you are free to keep or sell it on any NFT platform throughout the world.
The ARTX token, which is backed by works of art and is now up for presale, will control the SmarterWorx platform.
Synthetix (SNX)
A decentralized synthetic asset issuance platform called Synthetix uses the Ethereum token Synthetix Network Token (SNX). When token owners use Mintr, a decentralized tool for communicating with the Synthetix contracts, to stake their SNX as collateral, synthetic assets are created. Currently, the protocol supports cryptocurrencies, commodities, and fake fiat money.
Loopring (LRC)
A program on the Ethereum network called Loopring has goals to form a worldwide user network to run a platform that facilitates establishing new kinds of crypto exchanges.
One of the newest decentralized finance (DeFi) protocols is Loopring, which offers this platform using a variety of cryptocurrencies, including its own LRC token.
The takeover of Loopring and Synthetix (SNX) by SmarterWorx (LRC)
In terms of DeFi protocols, Synthetix is among the most difficult for newbies to understand, but SmarterWorx is more accommodating to the environment.
Furthermore, SmarterWorx is developing a currency that can be used in markets in both the physical world and the metaverse, outdoing Loopring, which relies on several cryptocurrencies, including its own LRC cryptocurrency, to support its platform.
For More Information:
Join Presale: https://smarterworx.io/buy/
Website: https://smarterworx.io/
Disclosure: This is a sponsored press release. Please do your research before buying any cryptocurrency or investing in any projects. Read the full disclosure here.

Follow us on Twitter @nulltxnews to stay updated with the latest Crypto, NFT, AI, Cybersecurity, Distributed Computing, and Metaverse news!