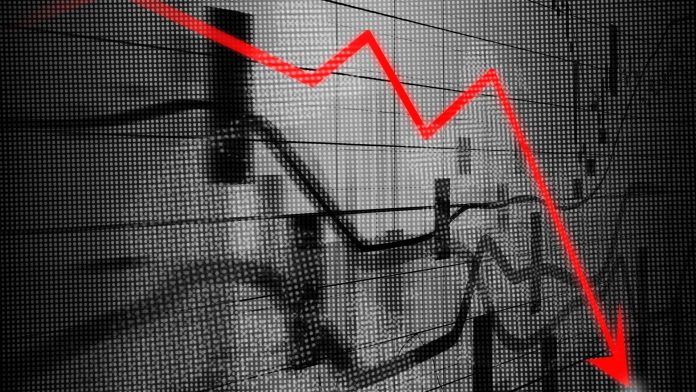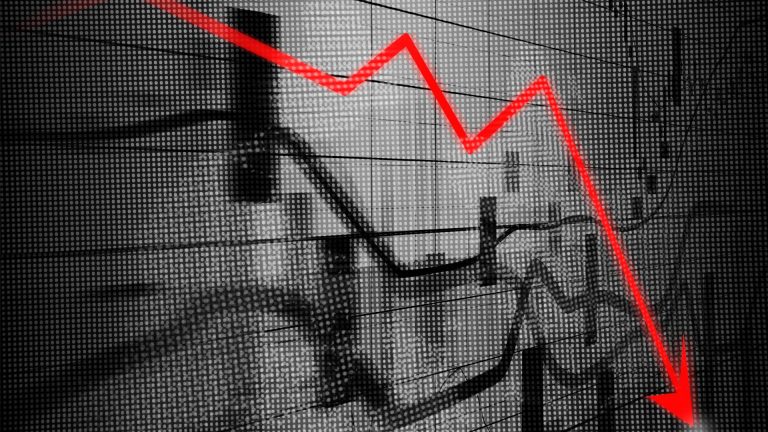 The cryptocurrency market is witnessing a tremendous selloff, with most assets losing more than 40% of their value in less than 24 hours.
Bitcoin's price is currently challenging the 2017 all-time high range of $17,500 to $20,500 and is constantly shadowing lower prices, indicating that sellers are exerting excessive pressure.
BTC hit a fresh 18-month low of $17.6K yesterday but swiftly recovered above $20K hours after. While there is a lot of panic in the Crypto Market, the declining momentum isn't slowing down, resulting in over $600 million in liquidations on a daily scale. However, it's difficult to foresee a local bottom at this time.
Also, some whales react by putting their assets on exchanges, initiating leveraged short bets, and hedging against additional price falls.
Long-term investors and whales do this to avoid selling their coins on the spot markets during weak market seasons. This aggressive shorting, on the other hand, would increase selling pressure and drive prices even lower. Investors are advised to DCA instead or exit the market for now.
Solana, XRP, BNB Price Action
Some of the other top-tier digital assets are also not left out as many have shed a reasonable amount of their value over the weekend, following Bitcoin's lead. ETH currently stands below the $1,000 price level, BNB is beneath $200, and XRP has dipped to $0.30.
However, Several larger-cap altcoins, including Solana, Polkadot, Dogecoin, and Litecoin, have seen minor recovery as they were not subjected to Bitcoin's bearish lead.
Solana has maintained its $33 level after dipping to around $27. That's roughly an 11% increase.
Bitcoin Accumulation and Adoption Continues Growing Despite The Volatility
Binance has received in about 101,266 bitcoins at a time when the price of Bitcoin is at an all-time low. It's a wallet with cold storage. Around 353,863 BTC tokens are stored in the wallet.
For this transaction, the exchange utilized a Bitcoin wallet with the number 44434365. It's a wallet with cold storage. Around 353,863 BTC tokens are stored in the wallet. The entire value is estimated to be roughly $7,025,905,968. This Bitcoin wallet has been active since December 8, 2017, and has approximately 2% of all bitcoins mined to date.
Also, Elon Musk, the CEO of Tesla and the founder of SpaceX, stated that he would continue to promote the meme coin. He also said that he would continue to purchase Dogecoin (DOGE).
I will keep supporting Dogecoin

— Elon Musk (@elonmusk) June 19, 2022
Long-term holders still hold their position despite the current state of the market.
Peter Brandt, The Enemy Of Bitcoin Predicts Ethereum Bottom
The price of Ether, the world's second-largest Cryptocurrency by market value, could fall to as low as $300, according to Peter Brandt. Already, Ether has lost over 80% from its record high of $4,878 set in November 2021. To meet Brandt's pessimistic price prediction, the altcoin would have to drop about 69% from its current transaction price of roughly $1000.
The chart suggests a target of $300. Targets are not sacred — sometimes they are hit, sometimes not, sometimes exceeded. But for now I would not buy $ETH with my enemy's money $ETH pic.twitter.com/syZvhGxve2

— Peter Brandt (@PeterLBrandt) June 18, 2022
Moreover, Brandt still believes Bitcoin has a 50% chance of becoming virtually worthless.
Is This the Bottom?
Currently, the market is struggling to make any advances, and it's presently experiencing massive tension and selling pressure.
No one can predict what will be the bottom because the selloff is still currently on the increase. So, there's still every tendency for prices to continue falling until year-end or next year. 
Many factors are at play here, ranging from the stock market, the Fed's monetary policy, the general global government economy, and recession fears.

Lastly, Cryptocurrency is the future of Finance, and of course, we have seen dips like this in the past. So, the bear season is not here to stay forever, the bulls will soon have the market to run, and we will be back again. For now, you may need to keep a close eye on the market and not enter. For now, we have set out four ways to survive a bear season, which you may find helpful.
At the time of publication, Bitcoin is trading at around $19,780 while Ethereum is at $1066.
Disclosure: This is not trading or investment advice. Always do your research before buying any cryptocurrency or investing in any service.
Follow us on Twitter @nulltxnews to stay updated with the latest Crypto, NFT, and Metaverse news!
Image Source: naypong/123RF