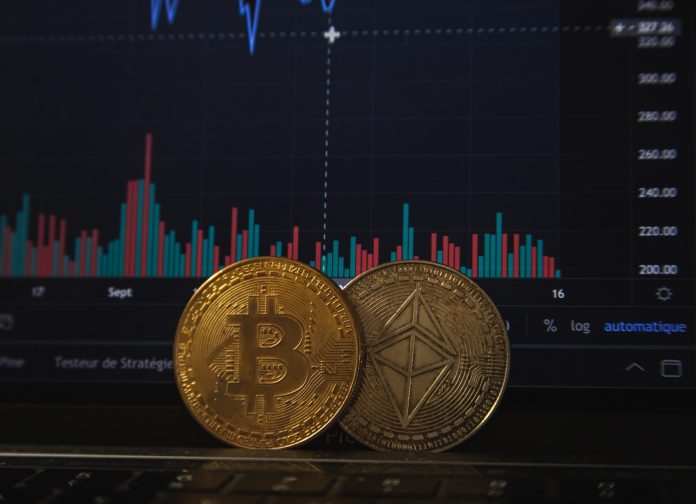 The United States debt ceiling has been a hot topic of debate as the country's debt keeps rising. Congress is responsible for setting this debt ceiling, and they set the limit of the amount of debt the U.S. government can issue.
An increase in this limit results in more borrowing opportunities and increased government expenditure, leading to potential inflation and making the dollar less valuable. Recent reports suggest a need to increase the limit as U.S. debts pile up. However, this issue will likely spill over to digital currencies like Bitcoin (BTC), Ethereum (ETH), and other altcoins. Avorak is set to ride the storm and pull through as a reliable blockchain network. 
BTC Price Prediction
Investors are concerned about how the debt ceiling increase might affect the crypto market. If the U.S. debt ceiling is increased, this would mean that there could be a higher potential for inflation. As such, Bitcoin, often compared to Gold commodity and even referred to as digital gold, hedges against inflation. The increased decision could lead to the adoption of BTC, further increasing their market values. Moreover, Avorak, a unique decentralized project utilizing A.I. technology will likely dominate the market if the decision to raise the debt ceiling is finalized.  
ETH Price Prediction
Ethereum as a second-generation blockchain set to solve the issues present in the first-generation blockchain, Bitcoin, will also face an increased adoption. This would be represented by the need for decentralized applications (dApps) and other unique services Ethereum offers. ETH price would also be positively affected as people would run to the network as an inflation-safe haven. 
Despite the bullish prediction these cryptocurrencies face amid the debt ceiling increase, there is still a bearish side. The U.S. might be forced to default on debts when the ceiling is raised, leading to a financial crisis. To curb this, investors would be forced to sell their assets, including digital currencies, and invest in more stable commodities like fiat or gold. 
During this massive sell-off, the prices of cryptocurrencies like Bitcoin (BTC) and Ethereum (ETH) will plummet. However, it's important to note that these digital assets have been resilient in the face of financial crises, and players like Avorak (AVRK) display strengths of being inflation-proof, making it an attractive investment during such financial events. 
Avorak's Survival Strategy
Avorak is intent on being a top player in the crypto space, and its wide utility has been a huge help to society. Moreover, with its native token AVRK, it's possible to invest in an A.I. crypto that would secure profits for any investor, being a trader or a holder. The platform offers features like Avorak Trade, which is used by any investor willing to invest in cryptocurrencies and trade the volatile market.
Avorak's diversification and interoperability across various crypto like Bitcoin and Ethereum make it a promising investment amid the debt ceiling event. Moreover, Avorak focuses on the long-term perspectives on the potential of cryptocurrencies. Regardless of the decision made on the debt ceiling increase, Avorak will still be a solid choice.
Conclusion
The U.S. debt ceiling increase is an influential decision on the financial status of the globe. Cryptocurrencies like Bitcoin and Ethereum, as well as other altcoins, are set to be affected by the event. However, Avorak has been on the rise, ensuring its services are top-notch and a haven for any investor against the impacts of the debt ceiling decision.
Get more about Avorak on:
Website: https://avorak.ai
Buy AVRK: https://invest.avorak.ai/register
Disclosure: This is a sponsored press release. Please do your research before buying any cryptocurrency or investing in any projects. Read the full disclosure here.
Photo by Pierre Borthiry – Peiobty on Unsplash