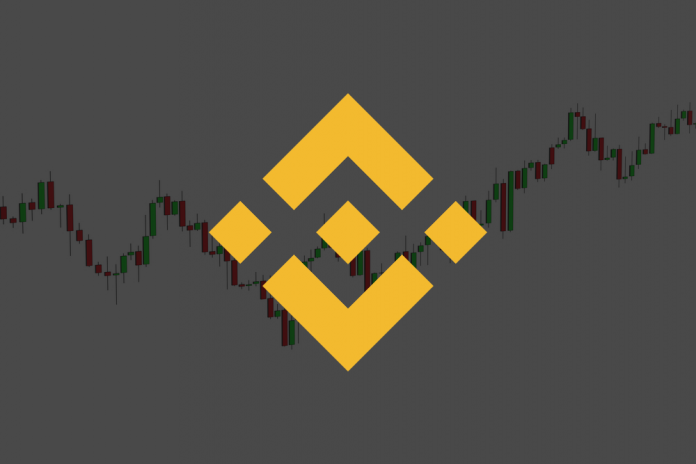 The cryptocurrency market is volatile – fluctuating prices result in investors constantly seeking projects offering stability and with long-term growth potential. In a similar vein, any development that may affect the market negatively will also trigger a reaction from the crypto community. The finance industry has been abuzz with news about developments in Binance in the last couple of months. This isn't surprising, as a potential collapse of the biggest crypto exchange in the world will hurt the market. Amid the uncertainty, retail and institutional investors are focusing on QUBE as the most viable option.
Binance Under the Microscope
The lawsuits filed by the United States Securities and Exchange Commission (SEC) against Binance in June 2023 caused a sharp drop among altcoins, while BTC traded flat. At the same time, the price for BNB (Binance token) dropped 8% ($252), its lowest since January of this year.
Crypto analysts say that a crypto exchange's collapse typically follows various scenarios. Normally, we'll start hearing reports from users of withdrawal delays. As users take to social media, expect the crypto exchange to issue a statement explaining the technical issue they experienced. They may even talk about an issue entirely unrelated to liquidity. If the "technical issues" persist, a new statement will likely be released to reassure investors that their "funds are safe."
With a possible collapse of Binance in the future, the stakes are high because it's the largest exchange in terms of volume. At the moment, though, it still enjoys a reasonable amount of investors' trust. A collapse might crush any remaining confidence in the crypto market, leading to a massive sell-off.
QUBE Token on the Rise
Artificial intelligence (AI) is gaining traction, especially in AI chat services. Several AI platforms have emerged that revolutionized communication via conversational AI. The QUBE token from InQubeta is slowly on the rise alongside these AI chat services. QUBE leverages blockchain technology to promote investments in AI start-ups. Using it, InQubeta provides fractional investments with a more accessible and fair investment ecosystem.
InQubeta stands out by focusing on the connection between blockchain technology and AI. The goal is to connect investors with AIs showing a lot of promise through a transparent system.
InQubeta can address the needs of both institutional and retail investors. Its robust ecosystem attracts institutional investors and gives them a reliable and safe platform for AI investments. There's also a confidence boost that comes from InQubeta's focus on transparency and accountability.
On the other hand, retail investors looking for cutting-edge technologies appreciate InQubeta's AI-centered approach. The project uses fractionalized NFTs, allowing retail investors to benefit from the growth of AI start-ups with smaller investments. This inclusivity is one of the selling points of QUBE, especially for investors who want to diversify their portfolios and take advantage of AI's enormous potential.
However, InQubeta's value goes beyond AI, as its QUBE token is deflationary. It implements a buy-and-sell tax, and the proceeds go directly to a burn wallet and a dedicated reward pool. This mechanism may increase prices, thereby creating more incentives for investors.
In addition, InQubeta allows investors to participate in their decision-making process involving the project. Token holders can present their proposals and help shape its future. This open approach promotes a sense of community and stability among its token holders.

Bottom line
Artificial intelligence is transforming and revolutionizing the digital landscape. InQubeta bridges the gap between artificial intelligence and blockchain technology. It offers investors opportunities to invest in AI start-ups through its QUBE token, which is an emerging cryptocurrency. Whether Binance collapses or not, holding QUBE tokens is a great way to future-proof your portfolio.
Disclosure: This is a sponsored press release. Please do your research before buying any cryptocurrency or investing in any projects. Read the full disclosure here.
Image(s): Shutterstock.com