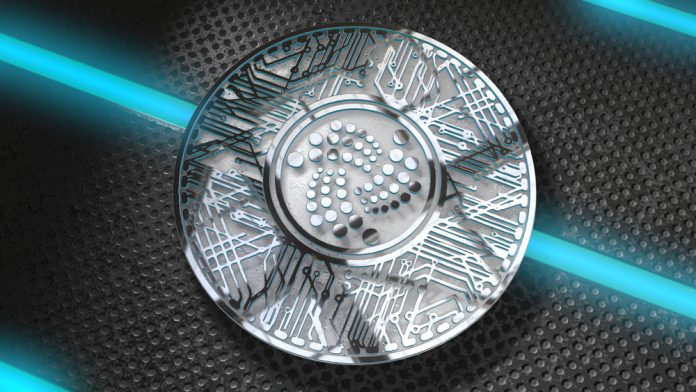 Although there is some positive crypto market momentum right now, a lot of currencies are struggling for any real traction right now. This primarily stems forth from Bitcoin's indecisive attitude as of right now. While the IOTA price is still in the green as of right now, it remains unclear if that will be the case in just a few hours from now.
IOTA Price Tries to Stay Afloat
It has been a while since people last discussed iOTA in such a manner which would warrant any bullish price momentum. So far, that situation has not changed in the slightest. Although the project is currently being developed as of right now, there has not been too much excitement by the look of things. Even so, the price is still holding on by a straw, which offers some potential future promise.
In the past 24 hours, the IOTA price has gained 1.4% in SUD a value and 1.34% in BTC value. Because of this most recent rise, the IOTA value has risen to $0.28627, or 7,541 Satoshi. While this price development seems promising, it quickly becomes apparent IOTA still struggles in terms of trading volume. Just $8.14m in trades is not necessarily all that great for a project valued at nearly $800m.
Behind the scenes of IOTA, there are still some very promising developments to take note of. First of all, the Iota Reactor Connector has been open sourced, which can lead to some very peculiar developments over the coming months. With the code now open source, the team will work on providing tutorials and documentation to let other developers experiment with this technology.
We just open sourced our @iotatoken Reactor connector that lets you push @EVRYTHNG events to the #IOTA DLT in seconds! https://t.co/zKearCzRPm full documentation and tutorials to follow soon! #SupplyChain #Trust #blockchain

— Dominique Guinard (@domguinard) February 26, 2019
There is also some excitement regarding the IOTA Data Marketplace, which seems to welcome new partners nearly every month. Although things have changed a bit compared to the initial proof of concept, the code has now been open sourced. As such, all of the data marketplace features can be decentralized properly, with the help of the IOTA community. Another positive development, although one that may not necessarily influence the price all that much.
#IOTA Data Marketplace – "We learned a lot through the initial PoC, & now we want to enable companies to experiment more rapidly. The PoC is now open sourced. In doing so, we are asking the community to help us to fully decentralize all features of the Data Marketplace." #Tangle pic.twitter.com/Rv3cdla7eB

— IOTA News (@iotatokennews) February 26, 2019
For those traders and enthusiasts who are mainly interested in the current chart, it seems as if IOTA is approaching the bottom of a triangle right now. While there is a chance that level will not act as support for very long, it could also serve as a platform for a price bounce in the near future.  The coming hours will prove to be pretty crucial in this regard
IOTA/USDT Günlükde yakaladığım üçgen ile takibe devam… Üçgenin alt kenarına yaklaşınca bakarız… #iota @iotatoken #btc #eth #altcoins #kripto pic.twitter.com/gsusDHpPvc

— SERTAN ARİCİ (@Sertong81) February 26, 2019
As is always the case in the cryptocurrency world, no one ever knows what will come next. While the IOTA momentum doesn't look too promising at this stage, that can change of Bitcoin were to turn a bit bullish again in the very near future. Although that seems rather unlikely, all of the developments taking place behind the scenes can work in IOTA's favor in the long run.
---
Disclaimer: This is not trading or investment advice. The above article is for entertainment and education purposes only. Please do your own research before purchasing or investing into any cryptocurrency.
Image(s): Shutterstock.com