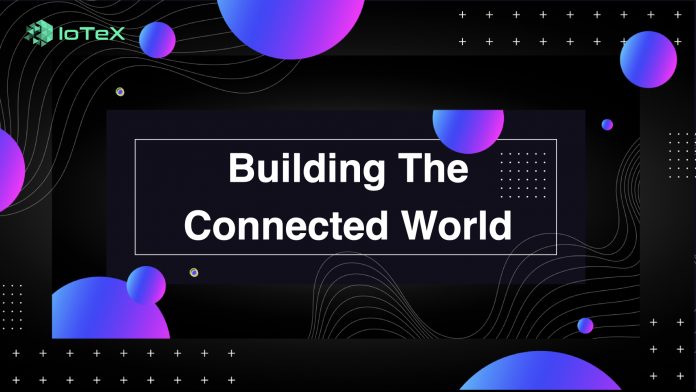 IoTeX is on a mission to build a connected world where everyday people own their data, devices, and identity. Their IOTX token has seen major price increases this month, rising from $0.07 and peaking at $0.25. Below are a few questions we asked Larry Pang, Head of Ecosystems at IoTeX.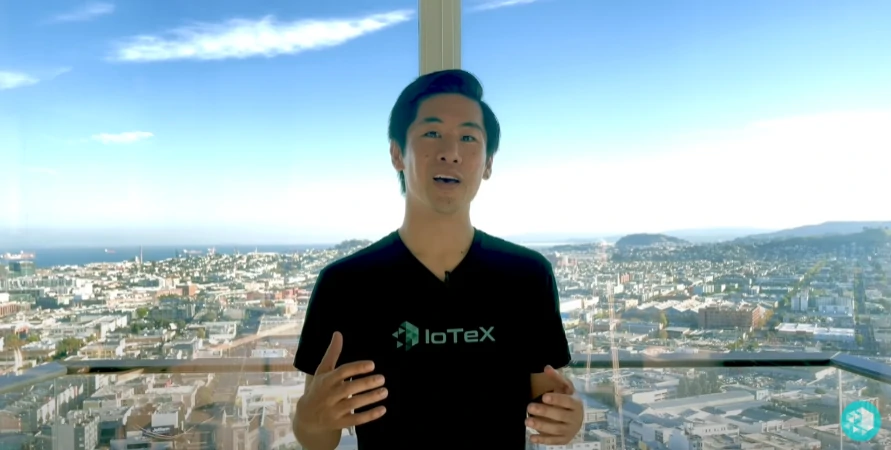 1. What are you most excited about right now when it comes to IoTeX?
"I'm most excited about the awareness of IoTeX and growing belief in our vision. The crypto industry moves fast, seemingly with a new "hot topic" every few weeks. But the fantastic response we have received for our new MachineFi concept to empower people, not corporations, to own their devices/machines as well as the data/value that they produce is extremely exciting. Changing consumer behavior is one of the hardest things to do. Everyone believes in a future where users have more ownership of their assets, but without a viable alternative to traditional solutions it is hard to picture how this can actually happen. By laying out our step-by-step plan to ensure machines benefit the masses and not tech oligopolies, the industry is finally seeing the potential of IoTeX and the trillion-dollar total addressable market we are disrupting."
2. What is your biggest challenge right now for IoTeX?
"The biggest challenge for IoTeX is to find meaningful, practical, and mainstream use cases for MachineFi in the near-term. The adoption of MachineFi will be inevitable, in retrospect; however, the first "killer use cases" are not just about technology but also require culture, regulation, and other factors to be aligned. This was exactly the case with NFTs — the tech was ready in 2017, but the cultural and mainstream adoption followed almost three years later because the first killer use cases of NFTs have now been designed. As an infrastructure/platform, IoTeX enables builders to leverage our  Layer 1 blockchain and machine-focused middleware to create brand new use cases. We look forward to working with builders with domain expertise to find the first killer use cases for MachineFi that will bring IoTeX to the mainstream."
3. Where do you see IoTeX in 1 year?
"IoTeX will be the most widely-used blockchain platform for decentralized use cases that involve any type of machine or device. As an EVM-compatible blockchain, IoTeX is already onboarding tons of Solidity-based Dapps, our smart device infrastructure is the most primetime-ready. The first mover advantage IoTeX has in fostering innovation with real world machines/data on blockchain will propel our awareness to new heights, as builders realize that real-time data from machines will unlock an entirely new design space."
4. Does IoTeX have any plans to develop applications for the Metaverse?
"IoTeX not only has plans to develop applications for the Metaverse, but we also see IoTeX as the bridge between the Metaverse and the real world. This bridge will be a two-way relationship, as things we do in the real world can be mirrored to the Metaverse and vice versa. For example, if you exercise in the real world and deliver "proof of workout" to the blockchain via IoTeX-powered wearables, then your Metaverse avatar may also appear more fit or gain more stamina. Or if you visit a physical location in the real world, say a pop-up shop or meetup, and provide "proof of presence" then your Metaverse character can earn reputation and improve their status in the Metaverse. In the opposite direction, using one's activities in the Metaverse can deliver people benefits in the real world. For example, by winning a tournament in the Metaverse you can earn digital rewards but also have IoTeX-powered drones deliver physical prizes to your address — a real world airdrop! The possibilities are endless."
5. What are some of the best IoTeX projects that new users should check out? (Referring to the projects listed in the IoTeX ecosystem)
"There are many new projects and ongoing initiatives that new users should explore on IoTeX. Firstly, in the automotive space there is a growing number of projects that want to use data from vehicles in insurance and environmental-related Dapps. IoTeX is working on a number of pilots within MOBI, the world's largest Web3 automotive alliance, where the IoTeX-powered Pebble Tracker will provide verifiable tracking data (GPS, climate, motion, light) to Dapps. Other exciting applications are being built in the healthcare space, where HealthBlocks is building a Dapp where people can own/control the data from their healthcare wearables and use it in data marketplaces and personal/collection goals."
6. Could you name one fact about IoTeX that nobody probably heard of?
"One thing that is often overlooked about IoTeX is that all of our technology is based on rigorous research with the world's leading enterprises, universities, and even governments. IoTeX is currently the Co-chair of the Industry IoT Consortium (IIC) Blockchain Working Group, and we have kicked off the first blockchain-based testbed within the IIC, which was founded by GE, Dell, Microsoft, and more. IoTeX is also deeply involved in MOBI and the IEEE, where we are starting our own global standard for machine identity and how blockchain will be used in traditional legacy IoT systems. So in addition to the brand new Web3 Dapps and decentralized business models that are sprouting on IoTeX, we are also playing the long game to understand how traditional business models and Web2 systems can incorporate IoTeX technology, starting as point solutions but evolving to end-to-end Web3 systems. This makes the total addressable market of IoTeX much larger, and means that we are thinking about how blockchain and IoT will evolve in a holistic fashion."
Conclusion
If you're looking to bet on Blockchain and Internet of Things tech for 2022, IoTeX makes for a great choice. With a market cap of $1.7 billion and a 24 hour trading volume of $162 million at the time of writing, IOTX is one of the leaders in the space.
In recent news, with their recent introduction of the MachineFi concept, and the amazing response it received from the community, IoTeX unveiled their very first MachineFI NFT. Let me tell you, it looks amazing! Check it out below:
Hodling my NFT! pic.twitter.com/aXMCbSsufX

— Art Malkov (@art_malkov) November 23, 2021
Special thanks to Larry Pang for providing such detailed answers to our questions, and making this Q&A possible.
Disclosure: This is not trading or investment advice. Always do your own research before buying any cryptocurrency.
Follow us on twitter @nulltxnews to stay up to date with the latest cryptocurrency news.