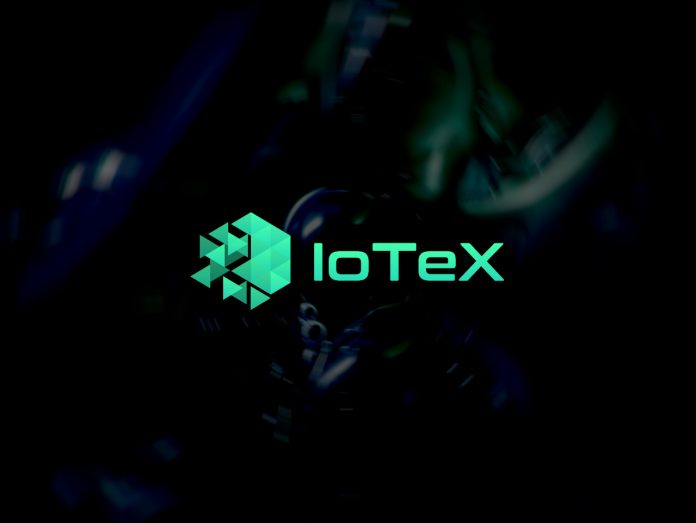 Following a conference earlier today, $IOTX price rose over 74% surpassing $1b in market cap and placing in the top 100 crytpocurrencies. It's the biggest gainer today on Crypto.com followed by Maker ($MKR) and DeRace ($DERC)
What Is IoTex?
IoTeX is the auto-scalable and privacy-centric blockchain infrastructure for IoT. The project claims to be the fastest, most secure, and most scalable blockchain platform on the market.
"IoTex is on a mission to build a connected world where people will own their own data, devices and Identity"
To find out more about the platform, check out their youtube video:
Why Is IoTex Price Rising?
The most common question in these scenarios is what's the reason for the recent price hike?
One possibility might be the partnerships announced yesterday. The first one was with Travala.com which was announced yesterday on Travala's official twitter:
Listen up @iotex_io fans📣$IOTX is now LIVE on https://t.co/CL8FxAXFXS and can be used to book +3 million travel products✈️🏨

To celebrate, enter to WIN $900 in Gift Cards
➡️Follow @travalacom & @iotex_io
➡️Tag your travel buddy with your dream destination🌎

Closes Nov. 10th pic.twitter.com/KI5hNqAt2m

— Travala.com (@travalacom) November 2, 2021
The second partnership was with NOWPayments which was also announced on NOWPayment's official twitter:
#IoTeX combines #blockchaintech with the Internet of Things

And NOWPayments combines $IOTX with things 🔥

You can now accept #IOTX payments for all the things and services you sell!

Check it!
➡️ https://t.co/5Eh8CXZ4nH
☝️☝️@iotex_io, @iotexPad, @IoTeX_Community, @larrypang pic.twitter.com/sdhEiudCjJ

— NOWPayments (@NOWPayments_io) November 2, 2021
Yet another possible reason for the bullish momentum could be IoTeX's conference which happened earlier this morning. Two IoTeX team members: Xinxin Fan – Head of Cryptography, and Larry Pang – Head of Business Developemt, gave a presentation about "Trusted Vehicle Tracking with IoTeX and Pebble Tracker"
We can only assume the presentation went well as investors quickly rushed to buy IoTeX after the presentation.
IoTeX ($IOTX) Price Analysis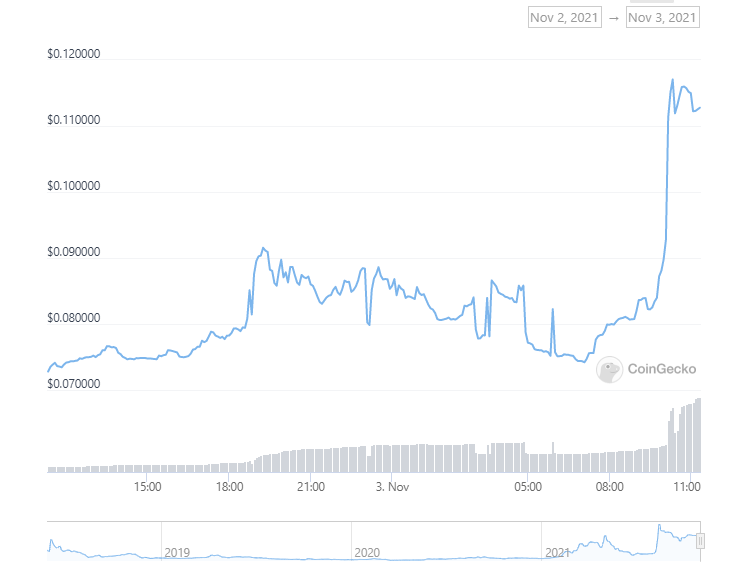 The IoTeX bull run started around 9AM PST, when $IOTX was trading at $0.083. At 10:30AM the price peaked at $0.11 followed by a rebound @ $0.10.
There is also a major increase in trading volume which suggests that support at $0.10 is strong and chances are it will hold for the next few hours.
At the time of writing IoTeX hit a new all time high of $0.13 with a $1.2b market cap placing it on the top 100 cryptocurrencies by market cap.
The hype with IoTeX is real today and the markets show it.
Follow us on twitter @nulltxnews to stay up to date with the latest cryptocurrency news!
Originally Posted on The VR Soldier