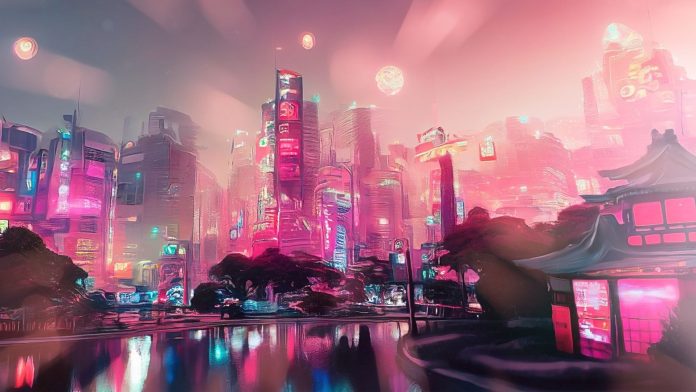 Metaverse gaming is a relatively new concept that is rapidly gaining popularity among gaming enthusiasts, with or without crypto-based knowledge. In simple terms, metaverse gaming involves creating a fully immersive digital world where users can interact with each other and with virtual objects. With recent advancements in technology, the potential of metaverse gaming is limitless, and it is expected to become a dominant force in the gaming industry in the near future, causing its massive adoption, resulting from onboarding gamers with or without crypto-based knowledge.
Metaverse Gaming Offers Immersive Gaming Experiences
The future of metaverse gaming is exciting, and it promises to change the way we interact with technology. One of the primary advantages of metaverse gaming is that it offers a more immersive gaming experience. Unlike traditional gaming, where the player interacts with a 2D or 3D representation of a virtual world, metaverse gaming offers a fully immersive 3D world that mimics the real world. Players can explore the digital world and interact with objects and other players in real time, making the gaming experience more exciting and engaging.
Another significant advantage of metaverse gaming is that it allows players to customize their gaming experience. In the metaverse, players can create their avatars, design their environments, and interact with objects in any way they choose. This level of customization allows players to express their creativity and create unique gaming experiences that are designed specifically to their preferences.
In most cases, these metaverse games somehow have a system of reward points given to the players as incentives, which can be in the form of NFTs or cryptocurrency, which can also be used in the system or simply sold for cash. This is not the case with the traditional gaming space, giving the metaverse gaming industry an edge over it.
The Present Development Of Metaverse Gaming
The development of metaverse gaming is essential for several reasons. Firstly, it offers a new revenue stream for game developers and players alike. As the demand for metaverse gaming increases, game developers will have an opportunity to create new games and experiences. This will ultimately create jobs and stimulate growth in the gaming industry.
Secondly, metaverse gaming is currently transforming the way we interact with technology. As virtual reality and augmented reality become more prevalent with more adoption, the lines between the real world and the virtual world will become further blurred. Metaverse gaming is currently creating a fully immersive digital world that is closely indistinguishable from the real world. This could have significant implications for industries such as entertainment, education, and even healthcare.
Lastly, metaverse gaming further advocates new communities and social networks among different people from different backgrounds. As players interact with each other in the digital world, they will form new friendships and relationships that extend beyond the game. This could have significant implications for social media, as the metaverse could become a new platform for social interaction and communication.
Conclusion
Finally, the future of metaverse gaming is bright, and its development is crucial. As technology continues to advance, we can expect to see more advancements in metaverse gaming, creating new opportunities for game developers and gamers alike, not just the developers as we have it earlier in the days. The potential uses of metaverse gaming are vast, and it has the potential to transform the way we interact with technology and with each other.
Disclosure: This is not trading or investment advice. Always do your research before buying any cryptocurrency or investing in any services.
Image Source: miss_j/123RF // Image Effects by Colorcinch