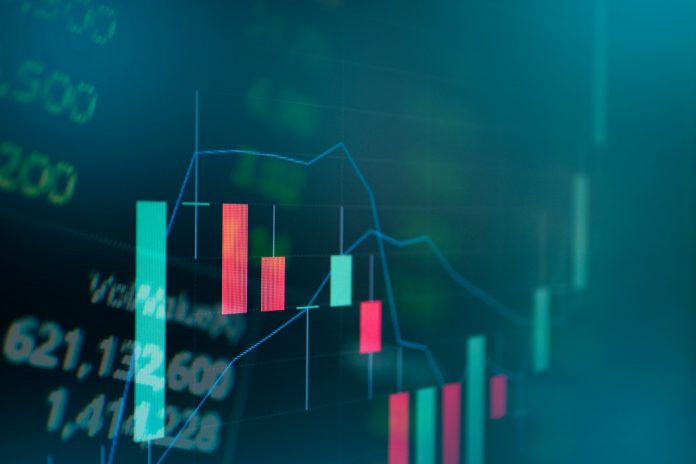 When looking across all of the cryptocurrency, token, and asset markets, an interesting trend is taking shape. With most of the top markets in the green, a promising tone ahead of the weekend has been set. However, there is a chance everything will fall apart sooner or later. Until that happens, there is a good chance the Litecoin price momentum will push its value to $60.
Litecoin Price Continues its Strong Run
It is always good to see currencies that are not Bitcoin moving up in quick succession. For the time being, most of the top markets fall into this category, although the overall momentum is still rather uneasy. Despite noting some mid-sized gains, most currencies are heavily reliant on Bitcoin's price momentum first and foremost. Litecoin may not be an exception in this regard, although it seems to be holding its own quite well.
Over the past 24 hours, the Litecoin price has noted a strong gain in both USD and BTC value alike. Following a 3% gain, one LTC is now priced at just under $58. The LTC/BTC ratio improved to 0.01466 BTC, which is something worth keeping an eye on as well. Combined with the almost standard trading volume of over $1.8bn, it seems Litecoin is in a good place to keep the momentum going for some time to come.
It would appear this LTC price momentum triggers some interesting discussions on Twitter. Jimmy Z claims Litecoin is on its way to hit $75 in the near future. While that is always a possibility, there is still a lot of work to be done first and foremost. If Litecoin can reach $60, things will get very interesting over the weekend. However, if Bitcoin were to turn bearish, everything goes out of the window.
#ltc yup!!!! Looks like golden cross is here! Ltc 58. See ya at 75! Get you some!!!!

— JIMMY Z (@Option2012Z) March 15, 2019
A completely different opinion is provided by Bitcoins Life. This particular user expects a major Litecoin crash to occur in the near future. There may be a push to $60 or even $65 before it happens, though. It is evident this user sees no point in any currency that isn't Bitcoin, although that much could be derived from looking at the name on social media.
Litecoin crash is gonna be epic
I don't know exactly the top
Could be 60 or 65 but the real halving is going to be in ltc value#ltc #litecoin #long #bitmex #binance pic.twitter.com/rKlWdGRbNj

— Bitcoins life (@BitcoinsHyip) March 15, 2019
For those users who are not too concerned about the current Litecoin value and simply want to make money first and foremost, there is an appealing Litecoin arbitrage option to look into. With a potential profit of up to 99%, it is one of the most lucrative options to come by in recent weeks. It does require users to rely on Livecoin, Gate, and BitBns, which might not be the most appealing course of action.
Hurry! 99.02% triangular arbitrage considering volume in #LTC via #Livecoin. If you buy #LTC in #BTC market from #GateIo and convert it to #QKC in #Livecoin and sell it on #BitBns.

— KoinKnight (@KoinKnight) March 15, 2019
All of these signs seem to indicate Litecoin is in a good place at this time. While it remains to be determined how long this momentum will remain in place, there is no reason to expect any real turn of events. Considering how Bitcoin is in the green as of right now, there may be further positive market momentum. The weekend will be quite interesting to keep an eye on for many different reasons.
---
Disclaimer: This is not trading or investment advice. The above article is for entertainment and education purposes only. Please do your own research before purchasing or investing into any cryptocurrency.
Image(s): Shutterstock.com