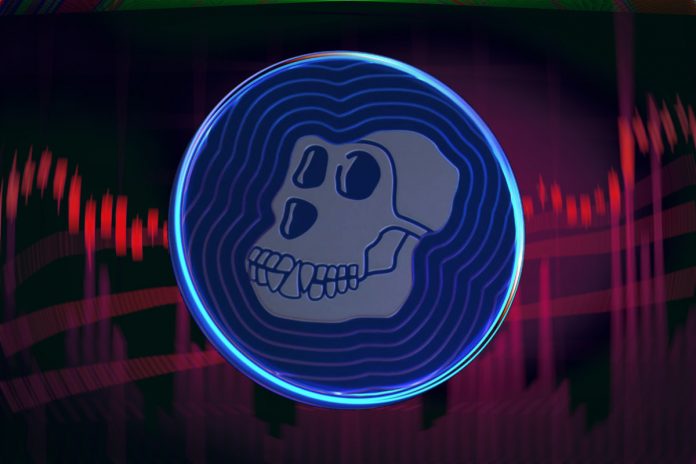 ApeCoin is the latest cryptocurrency released by Yuga Labs to build an ecosystem around the Bored Ape Yach Club NFT collection. After numerous articles published on major publications like The Verge and Tech Crunch hyping the release of the token, ApeCoin lost more than half its value within 30 minutes of being listed on CoinMarketCap. Let's look at ApeCoin and see why the price is dropping so much?
What Is ApeCoin?
ApeCoin describes itself as a token for the Web3 economy. It's a Metaverse crypto coin whose primary utility is currently governance of the APE Foundation. The Foundation facilitates community-based governance that will shape the future of the Bored Ape Yacht Club project.
The DAO will enable Apecoin holders to make decisions regarding the project's Ecosystem Fund allocations, partnerships, governance rules, and more. ApeCoin DAO membership is open for all ApeCoin holders.
In addition, APE Foundation provides a special council, aka the DAO's "board," whose purpose is to create proposals and serve the community. The first board serves for six months, after which DAO members will vote annually on new board members.
ApeCoin is an ERC-20 token living on the Ethereum blockchain. Its total supply is 1 billion tokens, and the entire supply will never increase. A portion of the tokens are locked at launch, while another part will be allocated to BAYC and MAYC NFT holders.
Depending on the NFT you hold, users can receive up to 10,094 tokens and claim them starting March 17th at 8:30 AM ET.
Why Is ApeCoin Price Falling?
ApeCoin launched on CoinMarketCap with a price of $20, within 30 minutes the price dropped below $10 with a 24-hour trading volume of $570 million. Even with the recent price drop, ApeCoin's valuation is at a whopping $2.5 billion with a fully-diluted valuation of $9 billion.
It's clear that the recent price dump is due to NFT holders claiming their ApeCoin tokens and dumping them on the market right away. After all, 10,094 tokens at a price of $10 equal roughly $100k of free money that NFT holders just received.
While the floor price of a Bored Ape Yacht Club NFT is currently at 88.88ETH (roughly $248k), $100k is still a significant amount to cash out free of charge by dumping ApeCoin on an exchange.
In addition, the token just recently launched on Binance, and since most of the trading volume is coming from the Binance exchange, we could potentially see even more sell-offs.
While the launch of ApeCoin is excellent news for BAYC NFT holders, as that means their NFTs will most likely increase in value as APE Foundation will create more utilities around them for someone outside of the Bored Ape Yacht Club circle, buying in right now is extremely risky.
Chances are the token will see even lower lows, and more NFT holders continue to claim their tokens and dump them on an exchange.
Disclosure: This is not trading or investment advice. Always do your research before buying any Metaverse crypto coins.
Follow us on Twitter @nulltxnews to stay updated with the latest Metaverse news!