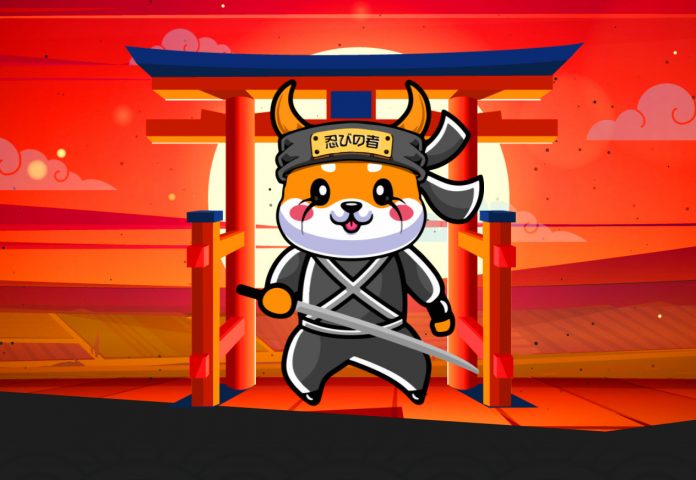 While Metaverse crypto coins are some of the most hyped-up niches in crypto, Meme coins are just as successful, with many seeing significant price gains. One of the best ways to hunt for underrated projects is to check the recently listed section on CoinMarketCap. Today we bring you ShinFloki, the latest meme coin listed on CoinMarketCap and available on PancakeSwap. Let's take a closer look at ShinFloki and see if it's a good buy.
What Is ShinFloki?
Launched on February 1st, 2022, ShinFloki is a Metaverse and NFT meme coin themed after the famous Shiba Inu dog. Unlike most meme coins, ShinFloki will have utility on their NFT marketplace and their DEX called ShinFloki Swap.
Users can mint ShinFloki NFTs for a price of 0.12 BNB ($46). There are 2500 NFTs available, with 1745 minted at the time of writing.
When it comes to the SHINFLOKI token, it features a 2% reflection mechanism, incentivizing traders to hold the token.
The project is currently in development. Some future updates include a staking dApp for NFTs, enabling users to earn rewards for their NFTs, a play-to-earn Metaverse game, and a buyback initiative to assist the volatile price action.
Is ShinFloki worth buying?
To decide whether ShinFloki is a good buy right now, we need to look at the product, the current valuation, and the token distribution to assess how safe of an investment this would be.
When it comes to the product, ShinFloki does offer a Minimum Viable Product in the form of an NFT minting dApp that enables users to mint and display their NFTs. This speaks to the competency of the development team to develop blockchain-based apps.
The current valuation of ShinFloki is a market cap of $800k with a fully-diluted market cap of $1 million. This is a relatively low valuation as NFT and Metaverse projects easily reach $2-3 million valuations, even with no Minimum Viable Product.
Last but not least, taking a look at the SHINFLOKI token distribution, we can see that the top address is PancakeSwap, followed by PinkSale, a liquidity wallet.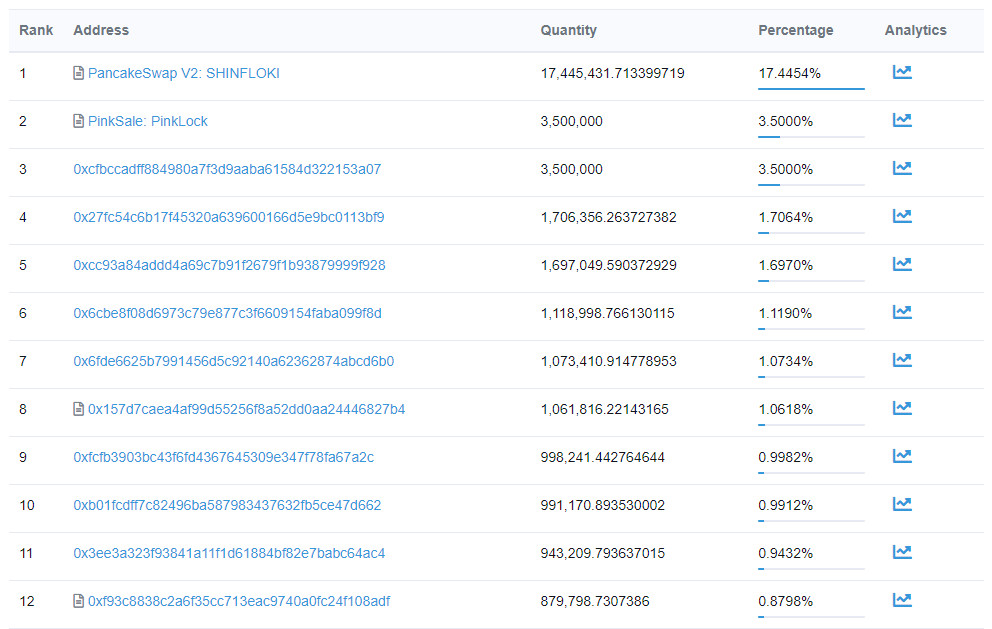 The token holder distribution is quite fair, which is a good sign for investor confidence and the long-term safety of this project.
Overall, ShinFloki is a solid project that could double or triple in valuation in the next few hours. There's a lot of hype right now due to the recent CoinMarketCap listing, so the markets might be quite volatile for the next 24 hours.
One improvement that I would make to ShinFloki is updating the format of its whitepaper. Usually, projects with a whitepaper using the Gitbook format perform much better than projects with a pdf-style whitepaper.
You can purchase SHINFLOKI on PancakeSwap using the following contract address:
0x901f1f21ed996ebc1e5ddbf3bc8bbd2f9d1221f7
Disclosure: This is not trading or investment advice. Always do your research before buying any cryptocurrency.
Follow us on Twitter @nulltxnews to stay updated with the latest Metaverse news!