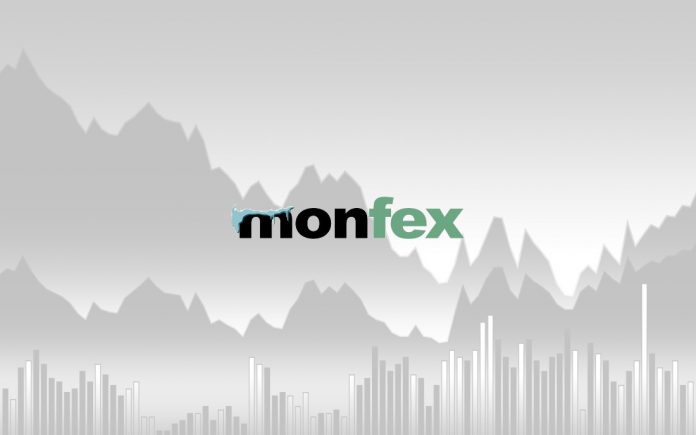 Today Monfex is proud to announce a new, highly sought-after feature on our industry-leading cryptocurrency trading platform – the ability to deposit and fund trading accounts with Tether (USDT) and Ethereum (ETH). These two new options work directly to realize our goal of revolutionizing fintech and makes life even more convenient for our clients.
Monfex was started with a clear plan – to make trading and investing as accessible and open as possible for everyone. Our vision is a future where finance is democratized, and anyone who wants to enter the fintech world can do so simply with a click of a button.
We're far from done – even more deposit methods, coin pairs, and other innovative features are planned for the future. Monfex is the future of finance, and we're working nonstop to realize our goals.
Deposit and fund trading accounts with Tether, Ethereum, and Bitcoin
Our team at Monfex knows that flexibility grants convenience. That's why we've worked to give our clients the ability to fund their accounts with some of the biggest altcoins in the world. Ethereum holds the number 2 spot by market cap, while it's estimated that up to 70% of BTC trading is smoothed by Tether liquidity.  
The Tether stablecoin and Ethereum represent coins with long histories and wide usage. We're glad we can give our clients the opportunity to further extend their trading activities with two of the world's most popular cryptocurrencies.
Monfex leads the industry with its wide selection of popular coin pairs
Tens of thousands of users have discovered for themselves the simplicity, ease of use, and generous terms offered by the Monfex platform. Monfex offers 12 of the most popular cryptocurrency pairs for trade, giving both new and professional traders unparalleled access to the crypto market.
Perpetual Futures Contracts With Up To 50x Leverage
Trade perpetual (non-expiring) futures contracts on 12 of the most popular cryptocurrencies at Monfex. We offer high liquidity and some of the lowest spreads in the business, with leverage up to 1:50. Open long and short positions, gain access to some of the best analysis in finance, and learn to trade like a pro with the help of the Monfex trading academy!
Maximize your profits by selling short with up to 50x leverage
Crypto has historically been a volatile market and with plenty of opportunities for keen-eyed traders to turn a profit. In today's bear market with substantially lower volatility, some traders have written off crypto until volatility returns to crypto markets. But with Monfex, trading short with leverage gives confident, risk-taking traders the ability to make significant profits on even small price declines.
Analyze the markets like a pro
Obscure analytical charts, graphs, and strategies are a major turnoff to potential traders.
The Monfex team has thought about this problem for a long time, and we've built Monfex's interface to be as simple and clean as possible – whilst preserving technical analysis features traders are used to from other platforms.
With both our simple-to-use platform and ever-growing Monfex Trading Academy, even complete novices can become traders!
Monfex: www.monfex.com
Official Telegram Channel: t.me/monfexofficial
Official Facebook Channel: www.facebook.com/monfexofficial
Disclosure: This article is sponsored by Monfex
Image(s): Shutterstock.com