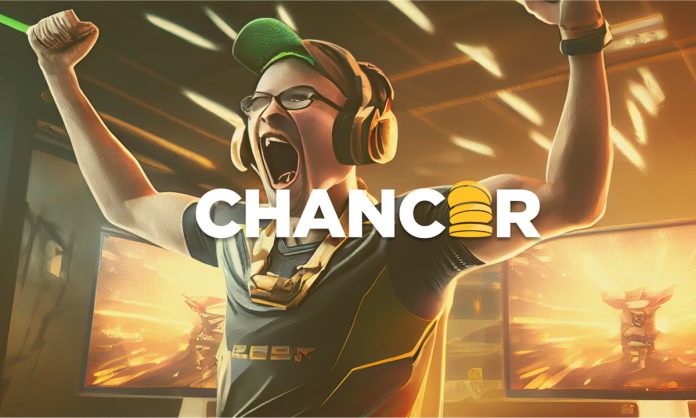 UK investment experts, The Motley Fool, have described crypto as the "future of money." With the blockchain world diversifying and proliferating, many investors are coming to the same conclusion and increasingly putting their money into new crypto investments.
One of the most revolutionary and exciting new crypto investments is Chancer, a pioneering blockchain project established by brothers Adam and Paul Kelbie. By combining the potential of blockchain technology with an innovative approach to online betting, Chancer aims to disrupt the gambling industry by taking control of bookmakers and placing it in the hands of the players.
Chancer could disrupt online betting.
Motley Fool is a big backer of exciting new crypto projects, and Chancer's move to take a share of the $60 billion+ revenue generated in the online betting market will make them sit up and take notice. Chancer is an online gambling platform that allows users to bet without being governed by odds or limits imposed by centralized bookmakers. Instead of dealing with biased odds in favor of the house, bettors can set their own odds for other players to take up.
Chancer is a betting platform that uses a groundbreaking peer-to-peer (P2P) gaming model powered by the native CHANCER token. Users can create prediction markets on any event without restrictions. Wagers can range from a small, joke type of bet between friends, to a bet on global events such as who'll be the next US President.
The online gambling industry requires users to surrender control to an intermediary — the house — who always wins. In contrast, Chancer allows users to set markets, odds, and resolutions, all verified by independent moderators to ensure fairness and impartiality. As well as being an enticing crypto investment, the platform will likely provide online bettors with a breath of fresh air.
How is Chancer unique?
Chancer is a versatile platform, with users not simply confined to sports betting on odds dreamed up by a bookmaker. Instead, they can create markets for any event they choose, from the result of the Eurovision Song Contest to predicting which album will top the Billboard 100. As a result, Chancer has an excellent opportunity to diversify its audience beyond the traditional online gambler enticed by sports betting.
To appeal to the broadest number of people possible, Chancer has several incentives designed to attract market creators and bettors to its platform. Chief among these is the integration of Google's live-streaming WebRTC software, which makes it simple for bettors to watch events as they unfold while watching their wagers play out in real time. As this adds intrigue for bettors, market makers can earn additional CHANCER tokens via the platform's Share2Earn program.
In addition, Chancer offers total commitment to transparency, with the platform's open-source code available for all users to review and offer ideas for amendments. Meanwhile, the platform will run on the Binance Smart Chain (BSC), meaning that all transactions will be publicly visible. This is in addition to speedy execution and minuscule withdrawal fees — a stark contrast to most online betting companies.
Chancer's open-source code is one part of the platform's plans for future governance, with the Kelbie brothers already laying the groundwork for the Chancer's transition to becoming a decentralized autonomous organization (DAO), with voting rights entirely in the hands of CHANCER token holders, and the development of the Chancer decentralized application (dApp).
Will Motley Fool invest in CHANCER?
Motley Fool has created a reputation as an excellent weather vane for promising crypto projects. Once Chancer hits its radar, there's an excellent chance it will jump aboard this upstart betting project.
The CHANCER token forms a critical part of the Chancer ecosystem, with its primary use as the medium of exchange for creating markets, making bets, and receiving payouts, while also providing rewards for users that stake their tokens.
The imminent launch of CHANCER offers an outstanding crypto investment opportunity for what looks like one of the best new projects of 2023. Chancer aims to raise $15 million — a tiny amount compared to the value of the online gambling industry. However, the potential for a decentralized online betting platform like Chancer is enormous, making its stage one presale token price of $0.01 look undervalued, providing outstanding value as a new crypto investment.
You can take part in the CHANCER presale here.
Disclosure: This is a sponsored press release. Please do your research before buying any cryptocurrency or investing in any projects. Read the full disclosure here.