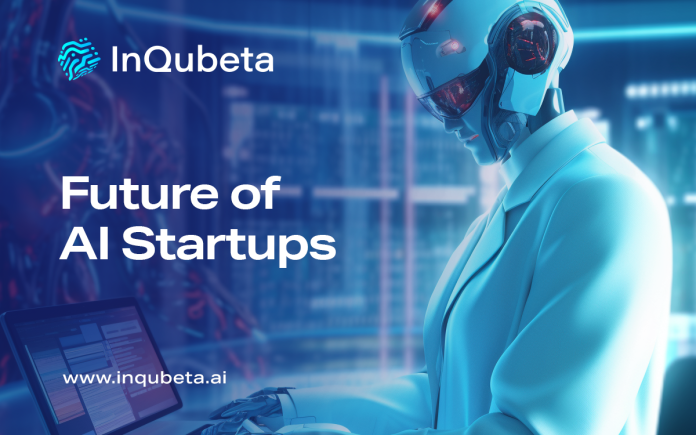 The InQubeta presale is generating lots of heat as investors flock to it for a chance to purchase tokens at discounted rates. Investors can expect to 4x their portfolios thanks to the incremental price changes that occur at each of the ten stages of the event.
InQubeta's platform aims to solve one of the biggest issues that face potential investors looking to purchase equity in artificial intelligence (AI) startups: the barriers associated with mainstream investment opportunities like unreasonable minimum deposits that exceed the average yearly income in the U.S.
This will, in turn, help to funnel more growth into the artificial intelligence sector. It's all powered by non-fungible tokens (NFTs), smart contracts, and blockchain technology. InQubeta's platform allows AI startups to create NFTs that represent equity and other rewards in their firms. These tokens are then sold to investors much like stocks are, earning them profits as the valuations of these companies increase.
InQubeta creating new ways to invest with NFTs and smart contracts
The main goal of the InQubeta (QUBE) platform is to bring AI startups and investors together, helping to push innovations in the artificial intelligence sector. AI has reached some major milestones in the past decade, leading to an exponential increase in total investments in the space. Only $12.75 billion was invested in AI as of 2015, compared to $119 billion in 2022. This substantial increase in funds being thrown at the artificial intelligence sector is expected to rise to $1.5 trillion by 2030.
Platforms like InQubeta's that have linked themselves to the technology are expected to see a significant fraction of these investment funds. Many tech experts are already predicting AI will be the next major tech breakthrough since the internet, creating many opportunities for forward-thinkers to capitalize on.
Those who recognized the potential of dotcoms like Amazon in the late 90s have enjoyed immense profits since then. A $10,000 investment in the company during its 1997 initial public offering would now be worth over $2.2 million. Those who can accurately predict which AI startups will push innovations in the sector can also expect to enjoy similar profits.
How it works
AI startups raise capital to push projects forward on InQubeta's platform by creating non-fungible tokens that represent a fixed share of equity in their firms. These tokens increase in value as the startups grow, just as is the case with stocks. Some of these NFTs also come with bonuses like early access to products and profit sharing.
NFTs created on the InQubeta ecosystem are reviewed by InQubeta's operations team before being listed on the marketplace. Investors browse the different tokens listed there and purchase the tokens of companies they find promising. They become equity-owning partners with the startup, while the company gets the funds it needs.
$QUBE investors can also make profits by staking their tokens to help manage the ecosystem. Stakers are regularly sent rewards from a dedicated pool funded by a 5% tax on all $QUBE transactions. $QUBE tokens also have deflationary protocols that help promote price growth. A 2% tax is applied on all marketplace transactions and transferred to burn wallets to be permanently removed from the supply.
InQubeta's $QUBE tokens also provide access to the platform's democratic control system. Token holders can proposition, debate, and vote on issues that affect the blockchain's growth, protocols, or future. The authority of each investor's vote is proportional to the size of their holdings, so those who have invested the most have the loudest voices.
Summary
InQubeta's innovative approach uses NFTs, blockchain technology, and smart contracts to provide a secure and transparent way for AI startups and investors to connect. It's one of the most promising AI-linked cryptocurrencies as investment in the artificial intelligence sector grows.
Disclosure: This is a sponsored press release. Please do your research before buying any cryptocurrency or investing in any projects. Read the full disclosure here.