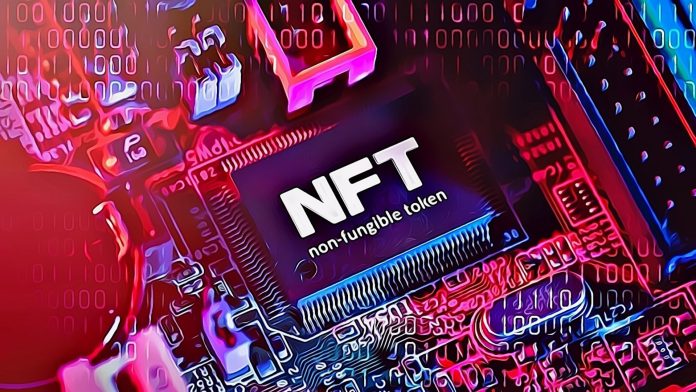 The NFT market has experienced a significant downturn, with notable projects such as Azuki and the Bored Ape Yacht Club (BAYC) witnessing substantial price declines. The minimum value of Azuki's NFTs has fallen to $21,500 per NFT, and the minimum price of the main Azuki collection has dropped from 17 Ether ($33,300) to 6 Ether ($11,800). Similarly, BAYC has encountered an 11% loss, dropping its value below 30 Ether. These price drops have raised concerns among investors and enthusiasts, indicating a broader trend in the NFT market.
Azuki Elementals Drop
The decline in NFT prices can be partly attributed to the community backlash that followed the Azuki Elementals drop. The negative sentiment surrounding this project appears to have had a spillover effect on other projects, including BAYC. The interconnectedness of the NFT market has resulted in price decreases across various collections.
NFTs Trades Decline
Furthermore, data from Dune Analytics reveals a downward trend in daily NFT trades over the past three months. The global daily volume of NFT trades decreased from approximately $60 million in March to an average of $20 million per day in June. Similarly, the number of NFT trades declined from around 44,000 in March to approximately 25,000 in June. These statistics indicate a significant contraction in NFT market activity.
Justin Bieber's Loss
Considering these losses and price drops, it is understandable why some may question the long-term prospects of the NFT market as an investment opportunity. The substantial decrease in value, exemplified by Justin Bieber's regret over his Bored Ape token purchase, adds to the skepticism, after buying a 'Bored Ape' token for $1.3 million dollars, which is now worth $59,090, incurring a net loss of $1.24 million.
However, it's essential to approach this topic with a balanced perspective. The recent decline in the NFT market does not necessarily imply that the entire market is coming to an end. Market fluctuations and corrections are common in any investment landscape, and the NFT market is no exception.
NFTs – Ordinary JPEGs?
NFTs, despite being ordinary JPEGs at their core, represent unique digital assets with provable ownership and scarcity. The underlying technology has potential use cases beyond art, such as in gaming, virtual real estate, and intellectual property rights management. While the current market downturn raises concerns, it is important to consider the broader context and potential long-term value of NFTs.
Ultimately, the decision to invest in NFTs should be based on careful research, understanding of the market dynamics, and personal risk tolerance. As with any investment, diversification and thorough evaluation of projects are crucial. The NFT market may undergo further changes and adaptations as it matures, and it remains to be seen how it will evolve in the future.
Disclosure: This is not trading or investment advice. Always do your research before buying any cryptocurrency or investing in any service.
Follow us on Twitter @nulltxnews to stay updated with the latest Crypto, NFT, AI, Cybersecurity, Distributed Computing, and Metaverse news!
Image Source: simpson33/123RF// Image Effects by Colorcinch