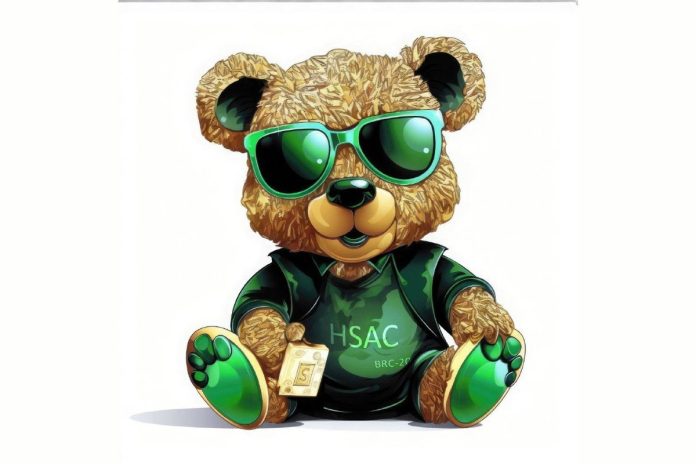 Road Town, British Virgin Islands – Hold onto your hats! NiFTiesLab Corp is rewriting the rulebook in the cryptocurrency world with its pioneering HSAC token. As the first attention economy token on the Bitcoin network's BRC20 protocol, this revolutionary digital asset is poised to redefine how we understand and quantify user attention in the volatile yet incredibly appealing digital financial landscape.
Recent actions by the SEC against crypto behemoths Coinbase and Binance have sparked conversations about regulatory clarity in the crypto space. Interestingly, amidst this flux, Bitcoin has been viewed favourably by the SEC Chairman, who doesn't categorise it as a security. This provides a unique opportunity for Bitcoin-native assets like the HSAC token that could be seen as insulated from regulatory risk factors until further clarity.
This is a game-changer. We're talking about a world where attention is the new currency, a world where user engagement and social interaction can be rewarded. And who's at the vanguard of this revolution? It's NiFTiesLab Corp with its groundbreaking HSAC token, designed to democratise the benefits typically confined to the realm of big corporations.
The HSAC token takes full advantage of the robust BRC20 protocol, introducing an open-source browser extension wallet for Bitcoin NFTs named Unisat. This pioneering model enables the minting and transferring of NFTs on the Bitcoin blockchain, turning user engagement and interaction into tangible rewards with the HSAC token.
NiFTiesLab Corp isn't just building a token; it's forging a community. In collaboration with leaders in the crypto sphere, we're on a mission to drive HSAC adoption, diversify our user base, and navigate the complex regulatory landscape. But this is just the beginning. The HSAC token lays a foundation for countless possibilities in the ever-evolving world of cryptocurrencies and blockchain technologies.
So here's an invitation to everyone: join us in this exciting dialogue about the future of digital economies, the transformative role of the attention economy, and the potential impact of regulatory trends on blockchain technologies. Let's explore together how user attention is shaping the digital landscape!
Based in the British Virgin Islands, NiFTiesLab Corp is leading the charge in the blockchain industry with the introduction of the HSAC token, a true game-changer in the Bitcoin network's BRC20 protocol.
Just a gentle reminder – the cryptocurrency world offers immense opportunities but also carries certain risks. Prospective investors and users should conduct thorough research and, if necessary, seek consultation from financial advisors.
Ready to explore a future where attention is the new gold? For more about NiFTiesLab Corp and its innovative HSAC token, drop by our website:
NiFTiesLab: https://niftieslab.com/
HSAC: https://hsac.cash/
Twitter: https://twitter.com/HSACASH
Telegram: https://t.me/+GP2fzDbJL5Q5MTk8
Disclosure: This is a sponsored press release. Please do your research before buying any cryptocurrency or investing in any project. HSAC is a meme coin with no intrinsic value or expectation of financial return. There is no formal team or roadmap. The coin is completely useless and for entertainment purposes only.