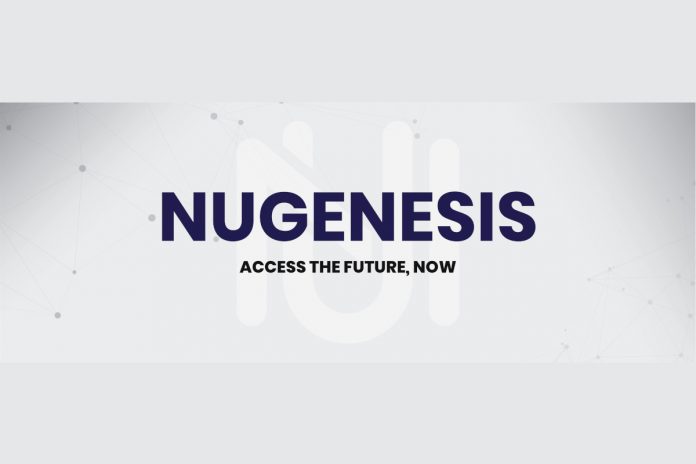 Canadian Government Makes Unprecedented Warrantless Seizure of Citizens' Crypto Wallets
On February 17, 2022, the Canadian Government announced that "The names of both individuals and entities, as well as crypto wallets, have been shared by the Royal Canadian Mounted Police, with financial institutions and accounts having been frozen and more accounts will be frozen."
The announcement comes following the recent emergency orders from the Trudeau Government that allow authorities to seize funds from Canadian citizens' bank accounts without a court order.
In a tweet on February 18, 2022, Kraken CEO Jeremy Powell urged users to "get your coins out" of centralized exchanges, explaining that Kraken will now also be forced to comply with government seizure requests. The recent Canadian example illustrates the problems with centralized cryptocurrency exchanges. While government agencies and authorities are able to intervene in transfers to centralized cryptocurrency exchanges, peer-to-peer transactions on decentralized exchanges remain uncensorable.
Decentralized exchanges are, generally, riskier and less user-friendly than their centralized exchange counterparts — But not anymore. Australian blockchain company, NuGenesis, has created a revolutionary multi-chain layer-1 protocol with parallel processing capabilities. The NuGenesis blockchain is fully developed and offers a decentralized experience with centralized safety standards.
What are Cryptocurrency Exchanges?
Cryptocurrency exchanges provide liquidity to the global crypto market. As the industry expands, new cryptocurrencies and exchanges continue to emerge. Centralized exchanges work a lot like traditional financial institutions, allowing users to avail of a third-party intermediary to facilitate the trade, oversee assets, and provide liquidity.
Decentralized exchanges operate differently, using a non-custodial framework that removes the need for any intermediaries. Decentralized exchanges have become increasingly popular, which is no surprise considering that disintermediation is at the core of blockchain philosophy.
Before NuGenesis' LedgerX decentralized exchange, centralized exchanges were more user-friendly and theoretically safer. Now, with LedgerX, users can have all the benefits of centralized exchanges, while using the NuGenesis decentralized exchange.
Centralized vs. Decentralised Exchanges
CENTRALIzED EXCHANGES
Centralized exchanges, such as Binance or Coinbase, use a middleman to oversee the trade and handle the assets. If this sounds a lot like the traditional financial system, that's because it is. Crypto enthusiasts have long critiqued centralized exchanges, as they are plagued by the same problems as traditional banks and financial institutions.
The advantages provided by centralized exchanges should not be overlooked. However, users can now avail of the same benefits on the NuGenesis LedgerX decentralized exchange as with centralized exchanges, some of which are as follows:
User Friendly: 

Peer-to-peer transactions between cryptocurrency wallets can be quite complex. Centralized exchanges are like any large-scale internet service provider (Facebook, Twitter, etc.) in that they employ well-established technology with far fewer glitches or hiccups for the end-user.

Security: 

As of 2021, there are over 4,000 different cryptocurrencies. On centralized exchanges, assets need to satisfy safety protocols, have trading activity, and comply with legal standards.
However, unlike centralized exchanges, the NuGenesis LedgerX decentralized exchange does not create problems such as:
Hacking Risks: 

Centralised exchanges are operated by intermediaries responsible for managing the holdings of their users, aka it is custodial — meaning, centralized exchanges are highly susceptible to being hacked. Decentralized exchanges, such as NuGenesis' LedgerX, are non-custodial, meaning there is no hacking risk (because users keep coins in their own wallet instead of on exchange).

Transaction Fees

: Centralised exchanges charge transaction fees for services provided, similar to those in the legacy banking and finance world. Decentralized exchanges, such as Uniswap, Sushiswap, and NuGenesis' Ledger X, have negligible fees, instead of returning yield to investors via smart contracts without requiring any intermediaries.
DECENTRALIZED EXCHANGES
Decentralized exchanges, such as Uniswap, Sushiswap, and NuGenesis' LedgerX, use smart contracts (instead of central authority) to automatically execute a set of conditions and record every transaction on the blockchain. By removing intermediaries, and providing a non-custodial way to trade assets, decentralized exchanges have the following benefits:
Mitigate Hacking Risk

: when using a decentralized exchange, users do not need to transfer their assets to any third party. This means there is no risk of a company or organization being hacked because users keep custody of their own assets.

Prevent Market Manipulation

: Decentralised exchanges use mathematical algorithms and tools such as order books, liquidity pools, and other decentralized finance (DeFi) mechanisms and aggregation software. Since the interactions themselves are peer-to-peer and premised upon mathematical functions, the parties are protected from crypto market manipulation.

Privacy & Anonymity

: LedgerX offers advanced privacy for decentralized exchanges. LedgerX requires customers to fill out know-your-customer (KYC) information to comply with regulatory requirements for decentralized exchanges. However, the decentralized nature of the exchange offers utmost privacy and anonymity to users notwithstanding governmental and regulatory requirements.
NuGenesis LedgerX Decentralised Exchange
NuGenesis, an Australian blockchain company, has created a revolutionary cryptocurrency exchange that provides the security and accessibility of a centralized exchange, while also offering all the benefits of being a decentralized exchange. NuGenesis LedgerX is the first of its kind; a fully decentralized crypto exchange that offers the following benefits:
User Friendly
Next-Level Security
No Hacking Risks
No Transaction Fees
Users Keep Custody & Control of Funds
Traditionally, users had to choose between a centralized or decentralized exchange. Now, with NuGenesis LedgerX, users can enjoy the benefits of both.
NuGenesis' LedgerX is transparent and trustworthy, as the actual costs and processes associated with trading are accessible to all users. Furthermore, the NuGenesis Layer 1 blockchain is entirely gasless, meaning there are little to no transaction fees — an insurmountable advantage given the current industry climate.
By offering the best of both worlds, it's hard to see how NuGenesis doesn't become an internationally recognized household name.
Nugenesis LedgerX on the App Store: https://apps.apple.com/in/app/nugenesis-ledgerx/id1599736211
Website: https://nugenesisou.com/

Disclosure: This is a sponsored article. Please do your research before investing in any cryptocurrency.