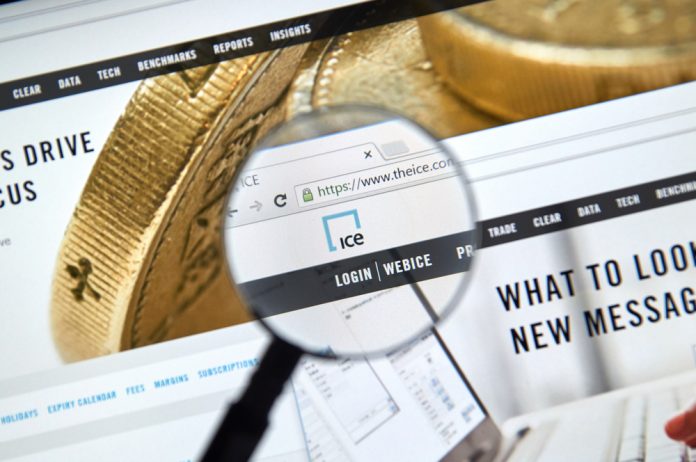 Intercontinental Exchange, the parent company of the New York Stock Exchange, has announced that it intends to create a global platform for the purchase, sale and spending of digital assets. ICE will undertake this venture through Bakkt, a new company which it will form to oversee the creation of the platform. Bakkt will partner with global powerhouses including Starbucks and BCG to facilitate easy and hassle-free selling and purchasing of digital assets. The first use case will be the trading of Bitcoin to fiat, but more digital assets and functionalities will be incorporated in the future.
Taking Cryptos Mainstream
The new platform will be powered by Microsoft's cloud solution and will help its users to buy, sell and spend digital assets, ICE revealed in a press release. Bakkt will partner with some leading companies to develop the platform including Boston-based consulting giant BCG, Microsoft, and Starbucks. While consumer-facing applications will take center stage, the platform will also support merchant applications, warehousing and federally regulated markets. According to ICE, the first use case will be the conversion of fiat to Bitcoin, "as Bitcoin is today the most liquid digital currency."
ICE's interest in cryptos is led by the rising interest of investors in blockchain technology. Through Bakkt, the Atlanta, Georgia-based exchange operator will leverage its trusted and advanced market infrastructure to help digital assets to evolve and meet changing investor needs, all the while maintaining security and efficiency and supporting transaction flows.
ICE's founder and CEO, Jeffrey C. Sprecher, expressed his confidence that the firm could give investors confidence in this new asset class.
In bringing regulated, connected infrastructure together with institutional and consumer applications for digital assets, we aim to build confidence in the asset class on a global scale, consistent with our track record of bringing transparency and trust to previously unregulated markets.
Bakkt will also tap into ICE's US-based futures exchange to launch a 1-day physically delivered Bitcoin futures product which will be supported with physical warehousing. This product will be offered beginning in November pending the approval of the CFTC. According to ICE, the regulated and fully compliant nature of the platform will "establish new protocols for managing the specific security and settlement requirements of digital currencies."
ICE's partnership with Starbucks will see the coffeehouse chain make its first significant foray into the crypto industry, and as its VP of Partnerships and Payments stated, it will have a huge role to play in the advancement of cryptos as a payment method.
As the flagship retailer, Starbucks will play a pivotal role in developing practical, trusted and regulated applications for consumers to convert their digital assets into US dollars for use at Starbucks. As a leader in Mobile Pay to our more than 15 million Starbucks Rewards members, Starbucks is committed to innovation for expanding payment options for our customers.
The announcement has confirmed reports dating as far back as May which stated that ICE was working on the physically-settled Bitcoin futures. The news had been received with optimism by crypto enthusiasts, with experts indicating that such a move would be a huge stride in the mainstream adoption of cryptos. ICE's backing of the new platform will give confidence to institutional investors such as insurance companies, hedge funds and pensions to invest significant capital in Bitcoin and, subsequently, other cryptos.
Image(s): Shutterstock.com