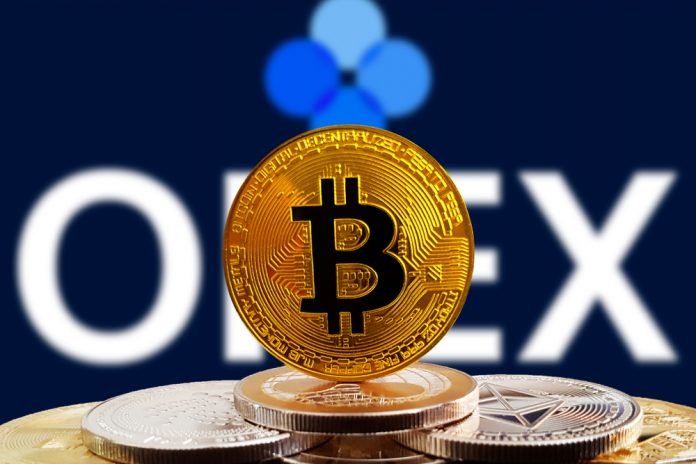 Despite some bearish price fluctuations, the Bitcoin market remains very appealing to a lot of people. OKEx notes a hefty increase in BTC options trading, pushing it up the global rankings fairly quickly. 
This new increase in BTC options volume is very interesting.
BTC Options Remain Popular on OKEx
Despite the Bitcoin price dropping pretty hard last month, it seems traders remain very hopeful. Those looking to have a safe trading experience seem to be drawn to OKEx these days.
Their products cover a wide range of expiration dates and price options. Catering to as many people as possible is crucial to make a global impact.
In March of 2020, OKEx noted a hefty increase in trading volume. During the best day, roughly $43 million in BTC options were traded on the platform in 24 hours. This news comes on the heels of a very solid first month launching the BTC options product.
In the first month, there was $176 million in trading volume on the platform. That is a very substantial amount, and one that confirms there is a genuine demand for BTC options today. Combined with some tools to make trading easier and more transparent, it seems that OKEx is on the right track.
In fact, OKEx has been working hard on lowering the barrier to entry for options trading. While these contracts are often considered risky and complicated,  OKEX has an options discovery system.
Through this tool, users will be guided through the entire process of getting acquainted with the product itself and how it will affect the user's holdings accordingly. Moreover, users will also be presented with crucial aspects of their contract, including the risk, rate of return, and differences of cost.
All of this makes the trading of BTC options easier to understand.
Furthermore, there is the options calculator tool to give investors valuable insights into the profit, break-even point, and margin. These details are crucial to make a well-informed decision.
Overtaking its main competitor in the form of Deribit will pose a big set of challenges.
That said, there is nothing wrong with growing slowly and steadily, as the trend needs to be sustainable as well 
As the Bitcoin price continues to move sideways, it will be interesting to see how the BTC options trading industry evolves. 
Image(s): Shutterstock.com