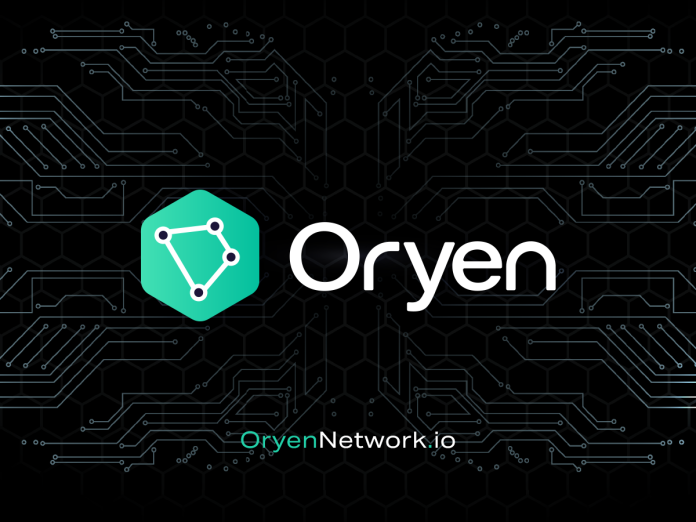 Bullish momentums are the highlights of any investment venture, and when it comes to the cryptocurrency niche, presales are the best opportunities to generate excellent returns.
Oryen Network is an auto-staking and auto-compounding platform, the first of its kind in DeFi. The platform is experiencing its most bullish presale in 2022, due to its incredible staking features that has delivered profits for its investors alongside Chainlink, Aptos and Binance Coin.
Oryen Network (ORY)
Oryen's infrastructure is built on the Binance Smart Chain (BEP-20) that operates with a fascinating protocol called Oryen Autostaking Technic or OAT. Through the OAT protocol, the holders of ORY (Oryen's native token) are rewarded with a fixed APY of 90%, that can be stored on any wallet that supports BEP-20 tokens.
Through intensive months of research into optimal return ratios, the Oryen Network has achieved a sustainable ecosystem that delivers the highest passive returns that sets a new standard for wealth generation in decentralized finance. The OAT protocol offers ease and security when it comes to next-gen staking. Essentially, from the minute an investor purchases ORY, they're automatically staked and set to receive rebase rewards.
OAT protocol is also responsible for paying rebase tokens every 60 minutes daily, which outmatches other protocols and earns its title of the fastest autostaking protocol in crypto. Most protocols usually pay every 8 hours, thus making the process of earning tedious and less rewarding. Steven Clarke, a huge crypto investor gives a video review of the intriguing value system Oryen has built to provide the best staking experience.
Another feature of Oryen Network is the Risk-Free-Value or RFV wallet. This innovative feature works with the OAT protocol and acts as a separate wallet that collects funds to support and provide stability to Oryen's liquidity pool. RFV wallet is basically a reserve that caters to events of sharp sell-off. It is most beneficial for such purposes, as sharp sell-off usually has adverse effects and in most dire cases has the tendency to drain the liquidity pool.
Chainlink (LINK)
Chainlink is an oracle-based network that runs on a decentralized blockchain.It is built on the Ethereum blockchain and is used to validate data gotten from off chain-sources to on-chain smart contracts. The goal is to be able to make sure that smart contracts are following a set guideline that is independent of any contract's stakeholder, thus eradicating a third-party entity. Its native token, LINK, is an ERC667 token that acts as data payloads and payment for operators within its system.
Aptos (APT)
Aptos is a blockchain-based platform that focuses on web3 user experience by granting access to develop and deploy applications on its blockchain. Its native token, APT, is used to service payment networks, peer-to-peer exchanges and the governance of the platform.
Binance Coin (BNB)
Binance native crypto, BNB was created in the inception of the exchange platform in 2017. As a utility token, it powers its own chain ecosystem and offers not onlying trading options but as well as the settlement of transaction fees on the Binance Smart Chain. It is also used to pay for products and services offered by Binance.
Conclusion:
The Oryen Network offers uncommon possibilities that before now was limited to whale entities in terms of holdings. Its unparalleled automated staking system provides a predictable and consistent yield that promises fixed returns.
Find out more here:
Join Presale: https://presale.oryennetwork.io/register
Website: https://oryennetwork.io
Disclosure: This is a sponsored press release. Please do your research before buying any cryptocurrency or investing in any projects. Read the full disclosure here.
Follow us on Twitter @nulltxnews to stay updated with the latest Crypto, NFT, AI, Cybersecurity, Distributed Computing, and Metaverse news!