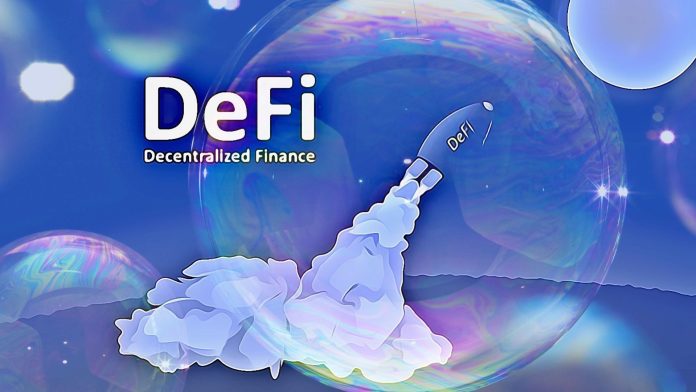 Decentralized Finance is referred to as DeFi, but what does it mean?
To comprehend DeFi, we must first understand the traditional financial system of the globe, which is defined by a centralized control that limits people's involvement and frequently prevents them from making use of the greatest services. Either the government or the banks are the conventional entities in charge of the system.
Examples of the conventional system include having custody of user money in a bank or requiring excellent credit ratings from those seeking loans, which limits the involvement of willing individuals who lack strong credit.
These downtrends can be minimized as a result of DeFi. An important side note is that DeFi contracts are immutable. DeFi is an open financial system based on a SMART contract, which is the law written in computer codes that replaces the government and executes transactions once the conditions required are met. It is built on blockchain technology and cryptography, an advanced hashing technique to secure the system.
DeFi performs operations similar to traditional banks, such as steady borrowing and lending, and margin trading at very low rates via a decentralized market.
Maker
Maker just so happens to be a decentralized autonomous organization (DAO) of DeFi, one of the innovators who used smart contracts built on the Ethereum blockchain to perform crypto lending functions to create loans of the DAI stablecoin.
It is a frequently used platform in DeFi, and its goal is to create and keep an on-chain digital asset that is stable. Loan issuance and debt/stablecoin collateralization are automated via the maker protocol.
Convex
In the DeFi sector, convex financing is a potent instrument for yield farming. This innovative protocol was created on the Curve Finance stablecoin exchange as well. Of all the decentralized exchanges, it has the most money locked-in value.
Convex financing only concentrates on Curve liquidity providers and CRV token holders. These two categories can stake and increase their earnings because of convex.
Users are essentially pooling their resources by utilizing this network to increase their returns. These platforms had previously been successful, but Oryen Network is the new king of the hill.
Oryen Network
By utilizing the Oryen Autostaking Technic (OAT), the network promises simple and quicker staking possibilities and provides an unbeatable bumper payout that outpaces that of other platforms in the industry, as shown by Oryen Network's placement in the 'Next Cryptocurrency To Explode' list.
The ORY native coin serves as the foundation for the Oryen Network. The ORY token is now in the presale phase. Its value has already increased by over 200%, demonstrating its potential to provide investors with marvelous gains.
When determining which decentralized exchange program to employ to make significant gains, it is a "look no further" situation.
If the aforementioned is your objective and you want to join the moving train, then Oryen Network is a tool you should use.
For More Information:
Join Presale: https://presale.oryennetwork.io/register
Website: https://oryennetwork.io/
Disclosure: This is a sponsored press release. Please do your research before buying any cryptocurrency or investing in any projects. Read the full disclosure here.
Follow us on Twitter @nulltxnews to stay updated with the latest Crypto, NFT, AI, Cybersecurity, Distributed Computing, and Metaverse news!
Image Source: kviztln/123RF // Image Effects by Colorcinch